Construction buyers report activity collapse of 'historic proportions'
---

---
Construction activity suffered a substantial weakening in April as coronavirus-related restrictions increasingly hampered activity and construction sites were closed.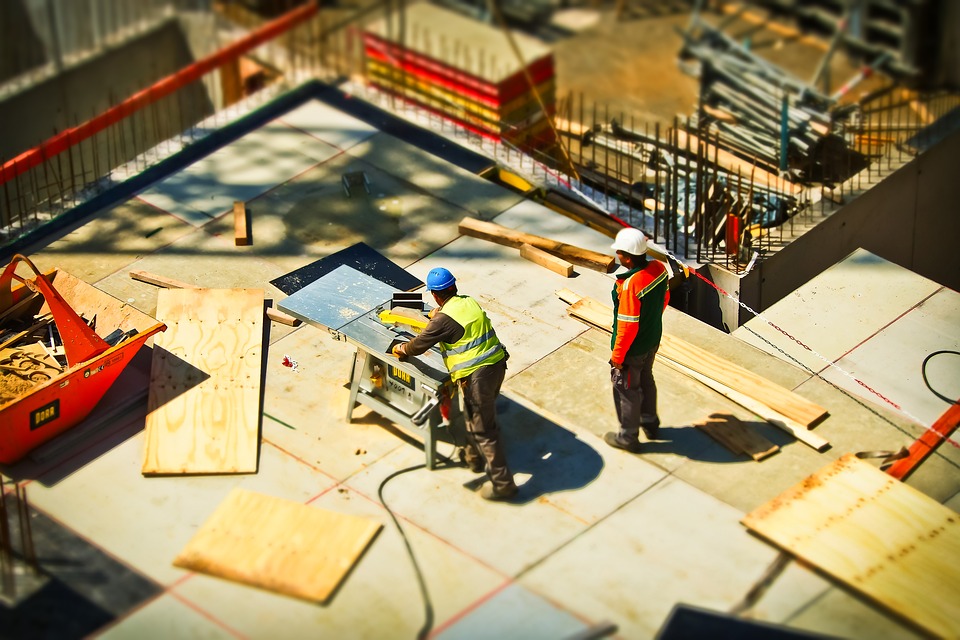 The construction IHS Markit/CIPS UK Construction Total Activity Index fell back to a record low of just 8.2 in April from 39.3 in March and a 14-month high of 52.6 in February, thereby indicating substantial contraction.
It was also the lowest reading of all of the April UK PMIs with services at 13.4 and manufacturing at 32.6.
All construction sectors saw record contraction in April as indicated by the indices: housebuilding (7.3), commercial (7.7) & civil engineering (14.6).
All elements of the survey showed marked deterioration in April, with negative implications for construction activity in the near term at least. Most notably, new business contracted at a record rate by far. Confidence in the sector was at the equal lowest ever level (with October 2008). The sector is also being hampered by supply chain problems.
The substantially weakened April set of purchasing managers' surveys for the construction, manufacturing and services sectors all showing record declines in activity reinforces belief that the economy is headed for record quarter-on-quarter GDP contraction in the second quarter.
Tim Moore, economics director at IHS Markit, which compiles the survey, said: "The rapid plunge in UK construction output during April stands out even in a month of record low PMI data for the manufacturing and service sectors.
"A drop in construction activity of historic proportions in April looks set to be followed by a gradual reopening of sites in the coming weeks, subject to strict reviews of safety measures.
"However, the prospect of severe disruption across the supply chain will continue over the longer-term and widespread use of the government job retention scheme has been needed to cushion the impact on employment.
"Looking ahead, construction companies widely commented on worries about cash flow, rising operating costs and severely reduced productivity, as well as a slump in demand for new construction projects."
Duncan Brock, group director at the Chartered Institute of Procurement & Supply, added: "Only a few civil engineering and infrastructure projects were able to continue in April, but a tentative restart is expected in other areas such as house building and commercial construction in the short-term.
"As new plans from policymakers are developed over social distancing, building work may continue but not as we know it as restrictions and new safety rules are likely to make progress more difficult.
"For a sector still not fully recovered from the skills shortages created by the financial crisis in 2008, the vacuum of output created by the pandemic has knocked the sector back another decade."
The Federation of Master Builders (FMB) said the construction industry needs a green light from the government to ensure that sites can be re-opened safely. Support for the industry to recover in the long-term will also be essential.
Brian Berry, chief executive of the FMB, said: "Today's fall in construction output matches our members' experience of the past few months. 96% of local builders have stopped work on-site since the coronavirus hit the UK. They've been unable to access materials, including PPE, and it has been challenging to maintain social distancing rules on site that keep themselves and the public safe. 40% of clients have requested work to stop."
Mr Berry added: "To ensure a safe return to work, and fire up construction, the public needs a clear, and joined-up, statement from government that indoor and outdoor construction is safe. Builders need guaranteed access to PPE, and we look to the Government to coordinate this, so that limited PPE is not taken away from the health front line.
"In the longer-term, construction needs a clear plan for recovery - something the construction sector is working towards delivering. This must include a national retrofit strategy that harnesses capacity in the SME sector to upgrade the energy efficiency of people's homes. It needs to tackle poor payment practises in the supply chain to support growth. And it must boost local planning departments to help local house builders bring forward new homes more quickly."
Mark Robinson, chief executive of public sector procurement specialists Scape Group, said: "As construction output continues to plummet, the latest figures paint a clearer picture of the fallout the industry has experienced as a result of the COVID-19 pandemic.
"The road ahead remains challenging one, but there are some small rays of light at the end of this dark tunnel. A number of major contractors are re-opening their sites across the UK where it is safe to do so and the construction minister's plans to help to accelerate live projects is another timely boost.
"Construction is a cornerstone of the UK economy and it's encouraging to see clients and contractors already outlining plans to extend contracts in order to protect the workforce throughout the supply chain as we look towards recovery.
"Many regional contractors and others in the supply chain have struggled to access the emergency support on offer from banks as they try to bolster their cash positions. Clients need to fast-track payments and ensure their main contractors are supporting those beneath them."
Read all of our articles relating to COVID-19 here.