Construction output continues long-term decline despite July bounce
---

---
Output in the construction sector marginally increased in July compared to the previous month but not enough to arrest the long-term decline, new Office for National Statistics (ONS) figures have revealed.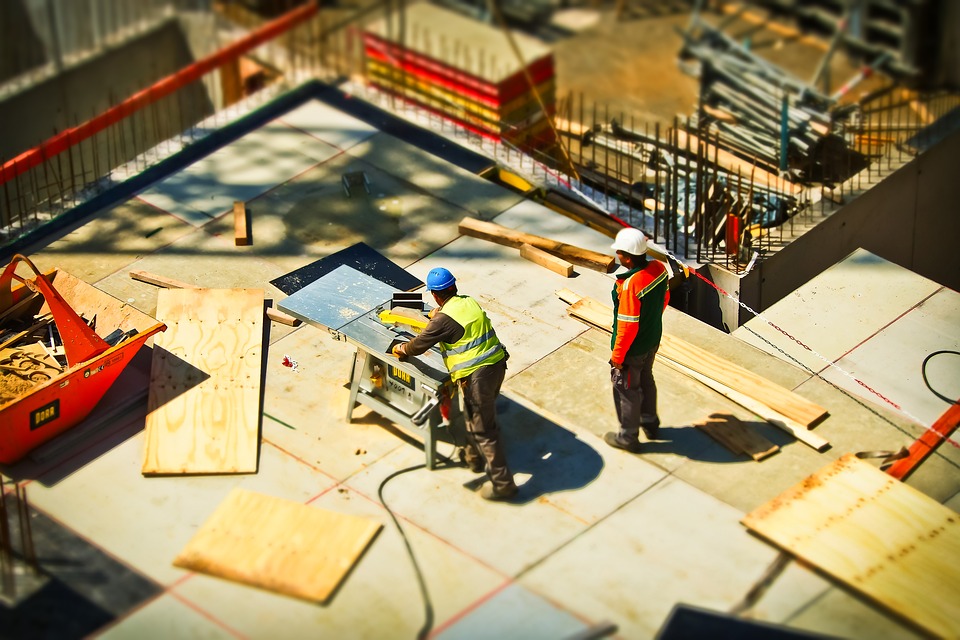 Construction output increased by 0.5% in the month-on-month all work series in July 2019, due largely to a 0.8% increase in new work along with flat growth (0.0%) in repair and maintenance.
However, output decreased by 0.8% in the three-month on three-month all work series after a fall in repair and maintenance of 2.2% and a 0.1% fall in new work.
In repair and maintenance, the fall in the three-month on three-month series was largely because of the 6.3% decline in private housing repair and maintenance, with a smaller contribution from the 0.6% fall in non-housing repair and maintenance.
In new work, the decline in the three-month on three-month series in July 2019 was driven by public other new work and private new housing, with falls of 6.2% and 0.5% respectively; these were offset by an increase in public new housing of 6.8%.
Meanwhile, new orders in Quarter 2 (Apr to June) 2019 fell by 13.3% reversing the increase of 10.4% in Quarter 1 (Jan to Mar) 2019. This was driven by a 17.0% decline in all other work; all sectors apart from infrastructure experienced a decrease in comparison with Quarter 1 2019.
Gareth Belsham, director of the national property consultancy and surveyors Naismiths, said: "Even by the volatile standards of the construction industry, contractors' order books have been subjected to both feast and famine this year.
"The surprise surge in new orders seen in the first quarter has been entirely wiped out after the calls simply stopped coming in the second quarter.
"But despite a largely grim backdrop of declining output, such extreme swings in new orders offer a paradoxical bright spot – as they hint at the depth of latent demand that is being held back as clients hold off on pulling the trigger.
"Yet there is only so long moth-balled projects and deferred investment decisions can be held back. After more than three years of crushing uncertainty, it's no longer clear whether the deadlock stands a better chance of being broken by a 'no-deal' Brexit or another delay.
"For now the cost of Britain's endless limbo is etched in both the balance sheets – and the confidence – of British builders. Construction output is falling, orders are tailing off and as last week's PMI data showed, confidence has fallen to its lowest level since the dark days of 2008.
"With investors sitting on their hands until the final Brexit showdown ends – one way or another – the industry's coolest heads are battening down the hatches and shoring up their capability up in hope of a surge of deferred investment in the final months of the year."
Clive Docwra, managing director of construction consulting and design agency McBains, added: "Although there was a moderate increase in output in July, the longer-term trends show growth on a downward trajectory.
"For that reason, the industry will not be getting overly excited. The continuing Brexit soap opera, the events of which become more bizarre and unpredictable daily, mean that spending decisions will continue to be put on hold until investors are more confident of the road ahead.
"Meanwhile, the weak pound means the cost of imported materials is squeezing pockets.
"All the signs point to a protracted slowdown in activity over the coming months."
Andy Mallice, managing director of Hart Builders, part of Cruden Group, was more bullish.
He said: "With the political and economic uncertainty around Brexit, it is not surprising to see a fall in figures across the three months, however performance at Cruden is robust and the outlook is positive with a very strong development pipeline.
"One area of the housing market that is currently showing real recovery is the rise of the private developer market for flatted developments. We are seizing the opportunity to work with partners, and as a result, have seen a seismic shift in our portfolio, especially at Hart Builders, where it now accounts for almost half of our business.
"Most of this development is on brownfield sites which regenerates derelict land, provides much-needed housing and delivers a substantial economic boost that directly benefits local communities."