Council construction division at centre of fraud probe faced 15 allegations from whistleblowers
---

---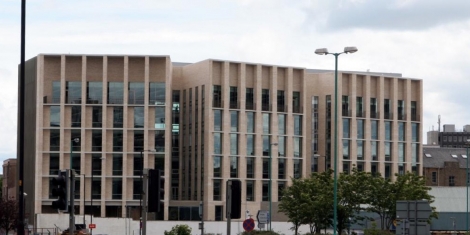 Dundee City Council's construction services division accounted for more than half of all whistleblowing allegations made against the local authority in the last year, according to a new report.
A report prepared for a meeting of the scrutiny committee shows 24 whistleblowing allegations were made in relation to the council in the last financial year, with 15 related to construction services.
The council department has also seen three senior employees either sacked or voluntarily leave their roles since a corporate fraud investigation began last year. Allegations have also been made against a number of other staff members.
The report by Gregory Colgan, director of corporate services, has revealed the local authority's corporate fraud team (CFT) is continuing to investigate several cases. It is understood a police investigation is also ongoing.
The report said the CFT'S main activity in the last year has been investigating "allegations of fraud, bribery and corruption".
It added: "Other CFT investigations during 2019/20 involving employees included allegations of improper conduct with contractors, missing cash and goods, misuse of council vehicles and tools, receiving undeclared hospitality, procurement card misuse, council tax reduction and discounts, blue badge misuse, misuse of flexi and annual leave system and breach of council policies.
"Following conclusion of these investigations, recommendations for improvements to internal controls to reduce the risk of similar incidents happening in the future are passed to human resources and the employee's head of service."
Dundee City Council launched an investigation last year following allegations about the award of an £8.3 million contract to provide safety equipment in council homes.
Former employee Kenny Muir was sacked in January following the investigation and the council's head of construction Mark Ross, who denied any impropriety, resigned over ill-health.