Council to examine future options for Peebles High School site
---

---
Councillors will be asked to agree an options appraisal for Peebles High School to help decide the long-term plans for the site.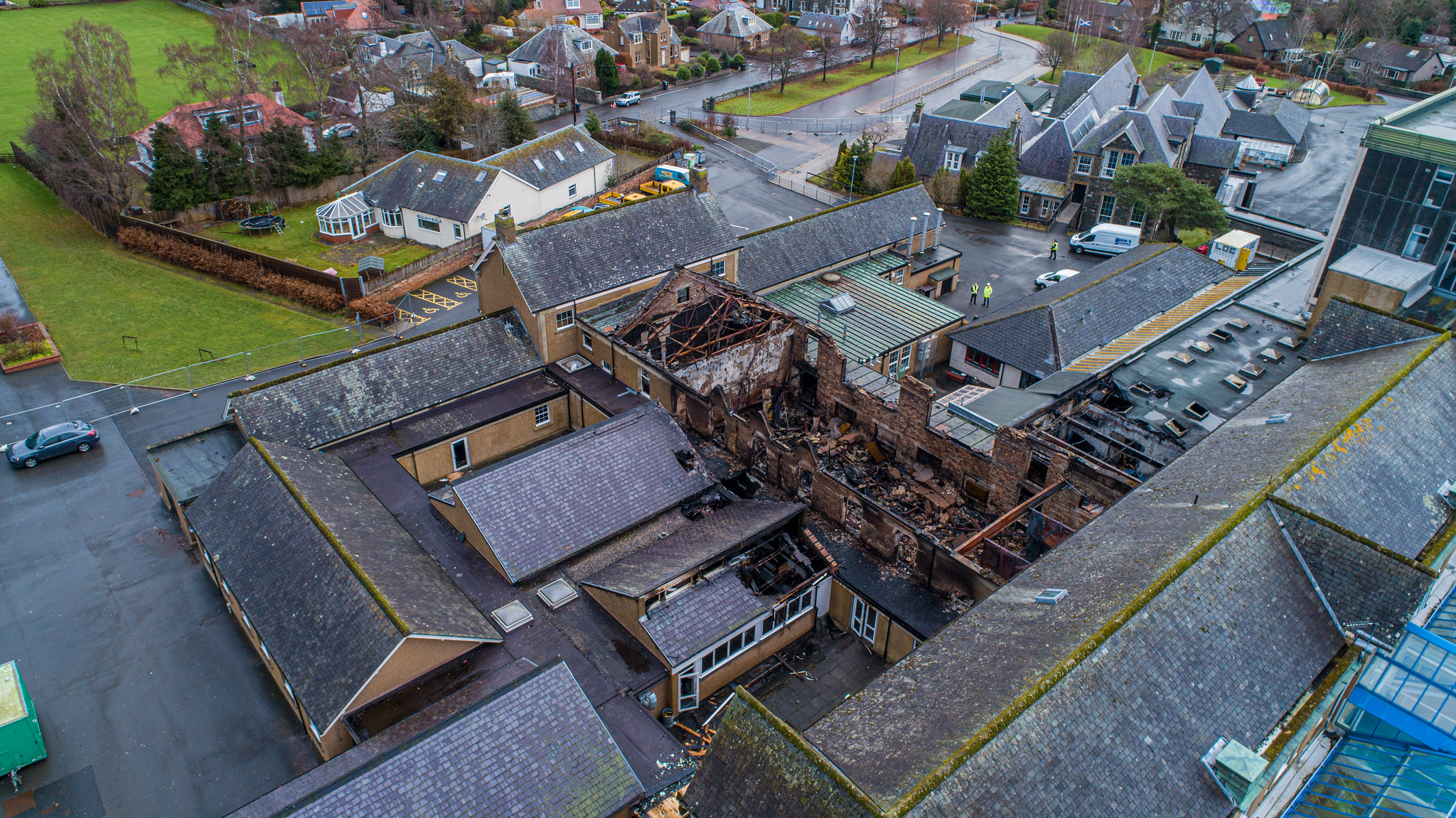 A number of Peebles High School's buildings suffered significant fire and smoke damage following the incident on 28 November.
If approved at Scottish Borders Council's full meeting on Thursday 19 December, the appraisal would be taken forward as a matter of urgency and would evaluate all potential options for the site.
The appraisal cost of £100,000 would be taken from the council's Emergency and Unplanned Capital Budget. The appraisal would also be used to support future consultation with the Scottish Government, which has indicated its support for the council in achieving the best possible final outcome.
Work is well underway to make the site safe, following an initial assessment of the fire, smoke and water damage.
Scottish Borders Council's chief executive, Tracey Logan, said: "While there is a significant focus on putting in place plans for teaching for the new term in January and beyond, we are also looking to the long term with this proposed full options appraisal to help us deliver the best solution for Peebles High School.
"We will continue to keep pupils, parents, carers and staff updated on a regular basis on all aspects of the recovery plan for Peebles High."