Council to progress Edinburgh Climate Commission recommendations to pursue green recovery
---

---
Projects such as the regeneration of Granton waterfront should be accelerated to "reflect the urgency and scale of the current climate crisis", according to a report considered by the City of Edinburgh Council yesterday.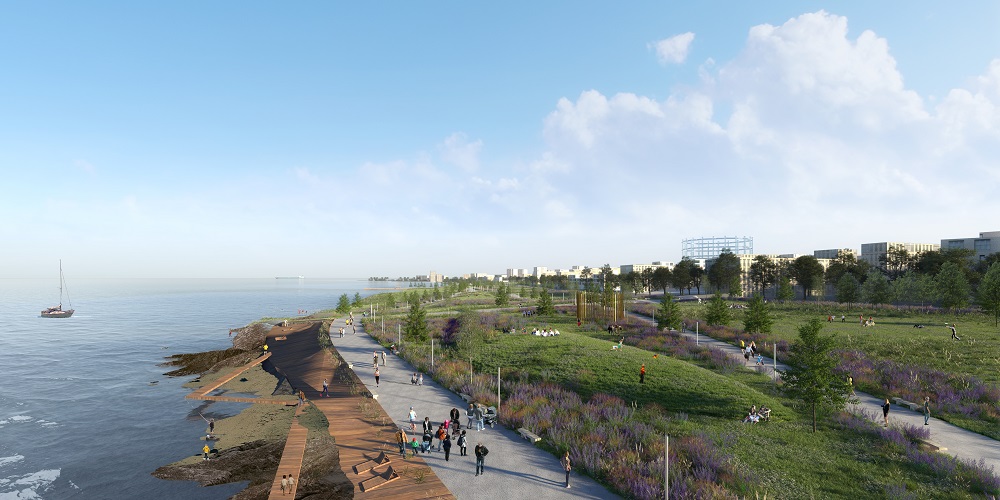 The first phase of housing for the development of Granton Waterfront was approved in May. The overall £1.3 billion transformation is expected to lead the way in sustainable development as part of Edinburgh's commitment to be net zero carbon by 2030.
The recommendation is one of many made in response to the Edinburgh Climate Commission's report Faster Forward Together, which was published earlier this month and presented to the council's policy and sustainability committee.
The report also recommended that a new business plan will incorporate plans for a green recovery and achieving the council's net zero ambition. It added that a positive effect on city carbon targets should be considered when making any public stimulus and investment decisions and that existing projects that do so are accelerated to reflect the urgency and scale of the current climate crisis. This includes projects like the regeneration of Granton waterfront, the extension of the tram to Newhaven and establishing a Low Emission Zone, among others.
A major public engagement, Edinburgh Talks Climate, is set to commence on Monday 27 July having been delayed from earlier this year due to the pandemic. The website, www.edinburghtalksclimate.dialogue-app.com, invites Edinburgh residents to take part in the conversation around the urgent action that is needed to tackle climate changes. The engagement will be conducted via various 'challenges' where participants can submit and vote on solutions, as well as watch informational videos to help them do their bit in different parts of their own lives.
This is part of the council's wider plan to take learnings from the pandemic and effectively implement any resulting change within its Adaptation and Renewal Programme, as well as ensuring that the activity implemented is aligned to the 2050 Edinburgh City Vision principles of creating a welcoming, thriving, fair and pioneering city.
Adam McVey, council leader, said: "Edinburgh is facing a dual crisis right now and both need urgent action: our recovery from the pandemic is coupled with the global climate emergency. As we adapt to the circumstances brought about by COVID-19, we can also start building a city for the future. Tackling climate change must be front of mind in this process and we have to take every step we can to ensure that our recovery is a green one.
"Edinburgh belongs to its residents and we welcome their views on how we can positively effect climate change within our city. I would encourage everyone to take part in the Edinburgh Talks Climate engagement and make sure their voices are heard throughout our recovery."
Cammy Day, depute leader, said: "It's clear that if we are to build an Edinburgh for the future and achieve our 2050 City Vision, then a green recovery is our only option. We have to make sure our plans, decisions and actions both in the short- and long-term serve this ambition and
"Edinburgh Talks Climate is an opportunity for everyone to get involved in how we tackle climate change within our city and the actions that we take as part of Edinburgh's adaptation and renewal to the situation."