COVID-19: AAB's practical guide to steps construction businesses can take now
---

---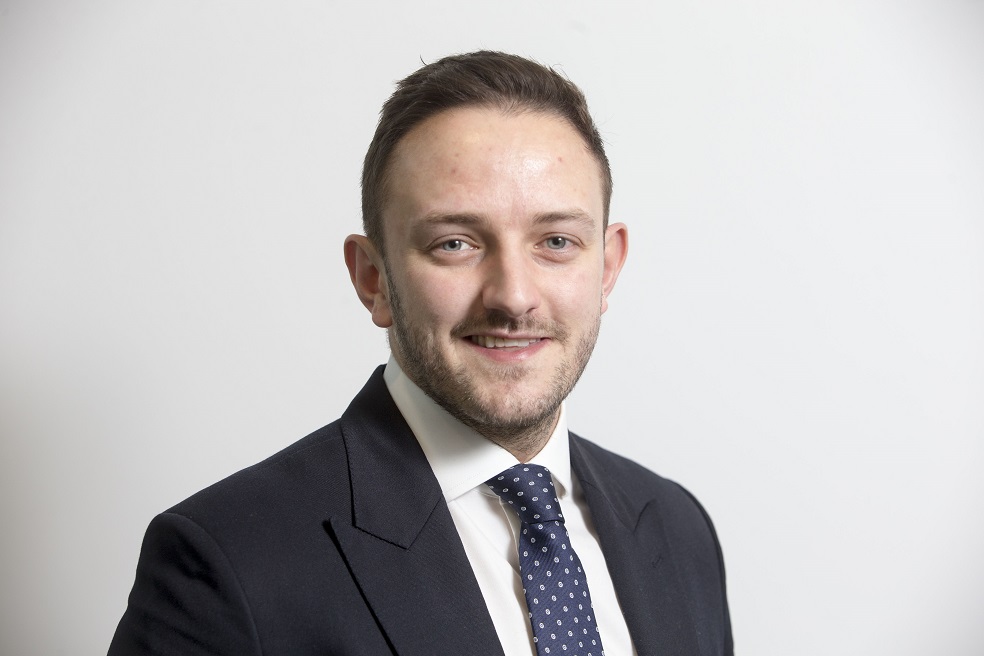 The COVID-19 outbreak continues to have a dramatic and unavoidable impact on Scottish businesses across the construction industry, with activity declining at the fastest pace since the financial crisis in 2009. While a considerable proportion of the construction industry has stalled all activity for the foreseeable future, there is still a need to safeguard cashflow during this period of uncertainty.
Many businesses in the sector are now faced with debtors stretching payment terms and a significant drop in revenues over the coming months while still having to pay staff wages, suppliers and other fixed overheads. With little clarity on when activity will pick back up, it is vitally important that business owners in the sector act quickly to protect their businesses over the coming month.
Over the past few weeks the Government has introduced an unprecedented package of support measures to assist businesses impacted by the COVID-19 outbreak. A number of these have been used by the construction industry, including the Job Retention Scheme to furlough workers who would otherwise have been laid off while inactive and deferral of VAT payment due between March 20 and July 30, 2020. However, many SMEs have been actively seeking financial assistance through the Coronavirus Business Interruption Loan Scheme (CBILS), as a means to plug the potentially significant funding gap caused by the outbreak, with the Government securing 80 per cent of the loan. CBILS is available to UK companies with viable businesses to respond to cashflow issues, and which have a group turnover of less than £45 million.
The Scheme has not been without its initial issues, with many SMEs in the construction sector rejected for the Government-backed loans, as the original criteria meant that banks would not lend under CBILS if there is sufficient security within the business that enabled them to lend under a commercial loan.
This has been amended as of April 6, following the Chancellor announcing that CBILS had been extended so that all "viable" small businesses affected by COVID-19, and not just those unable to secure regular commercial financing, will now be eligible should they require finance to continue operating. The UK Government has also restricted lenders from seeking personal guarantees for loans under £250,000, while some banks have announced that they will not take personal guarantees on CBILS at any level. For facilities above £250,000, recoveries will be capped at a maximum of 20 per cent of the outstanding balance of the CBILS facility.
The changes announced should hopefully improve SMEs' ability to access the scheme, although concerns remain over the eligibility criteria for access, as lenders must assess whether a business was "viable" before the COVID-19 outbreak.
The high street banks have also understandably faced an influx of applications, and many are advising that they only have bandwidth to assist applications from existing customers. These have added to difficulties in accessing the Scheme, with an indication that under 1 per cent of loan applications are being successful - although as lenders are still finding their feet with the process, many are hopeful (and frankly, it is a necessity) that we will see a vast increase in successful applications, in order to ensure that SMEs are getting the support they need.
Larger businesses with turnover between £45 million and £500 million will soon also have access to loans of up to £25 million, with the new Coronavirus Large Business Interruption Loan Scheme (CLBILS). This will help the "forgotten middle" who fell between the (sizeable) gap of CBILS and COVID-19 Corporate Financing Facility. Full details are still to be announced, but it is understood that unlike CBILS, the Government will not cover the first 12 months of interest payments.
In these uncertain times, businesses in the construction sector should consider all the options available to them and take proactive steps to mitigate impact. At Anderson Anderson & Brown (AAB) we have been advising clients to start early dialogue with their incumbent banks, to assess whether there are any payment holidays or extension of facilities available to them.
Where an application for funding through CBILS or CLBILS is the preferred route, ensure you are taking the necessary steps now to prepare for the application. Lenders will expect to see recent financial information (last three years' full statements where available), as well as a minimum 12-month cashflow forecast. For larger facilities, full financial projections are also likely to be required.
Businesses will also be expected to demonstrate the financial impact of COVID-19 on their business and what measures have been taken in the short to medium term to mitigate the impact of the outbreak and conserve cash.
For further details of the scheme, and what businesses should prepare as part of a borrowing proposal, see the AAB COVID-19 response web page and follow us on LinkedIn for the latest updates.
At AAB we always, and particularly now, view our client relationships as a partnership. We are all in this together and we are here to support businesses through these challenging times.