Cruden gives back to local community with £1,000 donation
---

---
Cruden Building has donated £1,000 to the David Livingstone Memorial Primary School and Nursery in Blantyre as part of their commitment to investing in the local community.
The Glasgow-based firm is currently building 14 new houses and cottage flats at Morven Avenue adjacent to the school.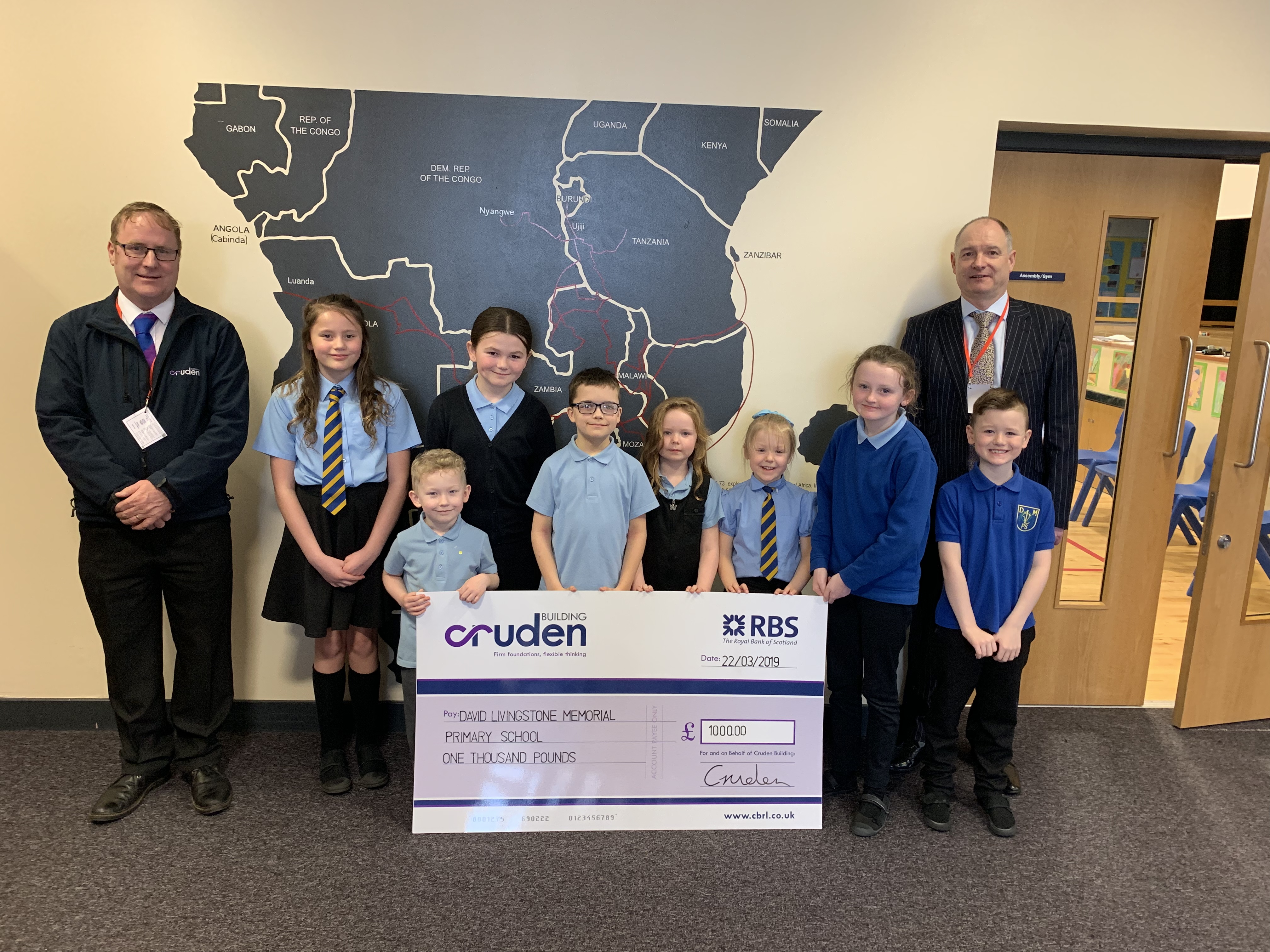 All of the homes are designed to meet the latest energy efficiency standards which will lead to lower fuel bills for the tenants.
The donation is part of Cruden's on-going commitment to community benefits in partnership with South Lanarkshire Council. These benefits also include sustainable training and employment opportunities for people within Blantyre and the wider Lanarkshire area. Examples include the creation of Modern Apprenticeships, SVQs and work placements in bricklaying, plumbing, painting and joiner work all as part of an ongoing commitment to nurture Scotland's young talent within the construction industry.
The donation was welcomed by the school. Head teacher Linda Callender said: "We are really grateful to Cruden for this generous donation which will go towards much-needed play equipment for the children."
Gordon Lee, partnering and procurement director of Cruden Building, said: "We are pleased to be able to make a difference to the local communities in which we build. This donation is particularly important as it reinforces our ongoing commitment to supporting Scotland's educational system. The young pupils have also been able to monitor the construction of the houses from a supervised and secure viewing gallery adjacent to the site. It is hoped that by raising the profile of the industry some of them may go on to seek a career in construction."
In addition to Morven Avenue, Cruden is currently constructing 80 new build units for South Lanarkshire at St Blanes in Blantyre and St Leonards in East Kilbride and are developing plans for a further three sites in Cambuslang and Larkhall. All of these projects will include similar community benefit initiatives.