Demolition work begins at Meadowbank Sports Centre
---

---
Work to remove parts of the former Meadowbank Stadium in a major milestone towards the delivery of a brand new sports centre for Edinburgh is now underway.
The team at GRAHAM Construction, which was contracted by the City of Edinburgh Council in October to build the new state-of-the-art £45 million sports centre to replace the 50-year old complex, will initially bring down the old stadium.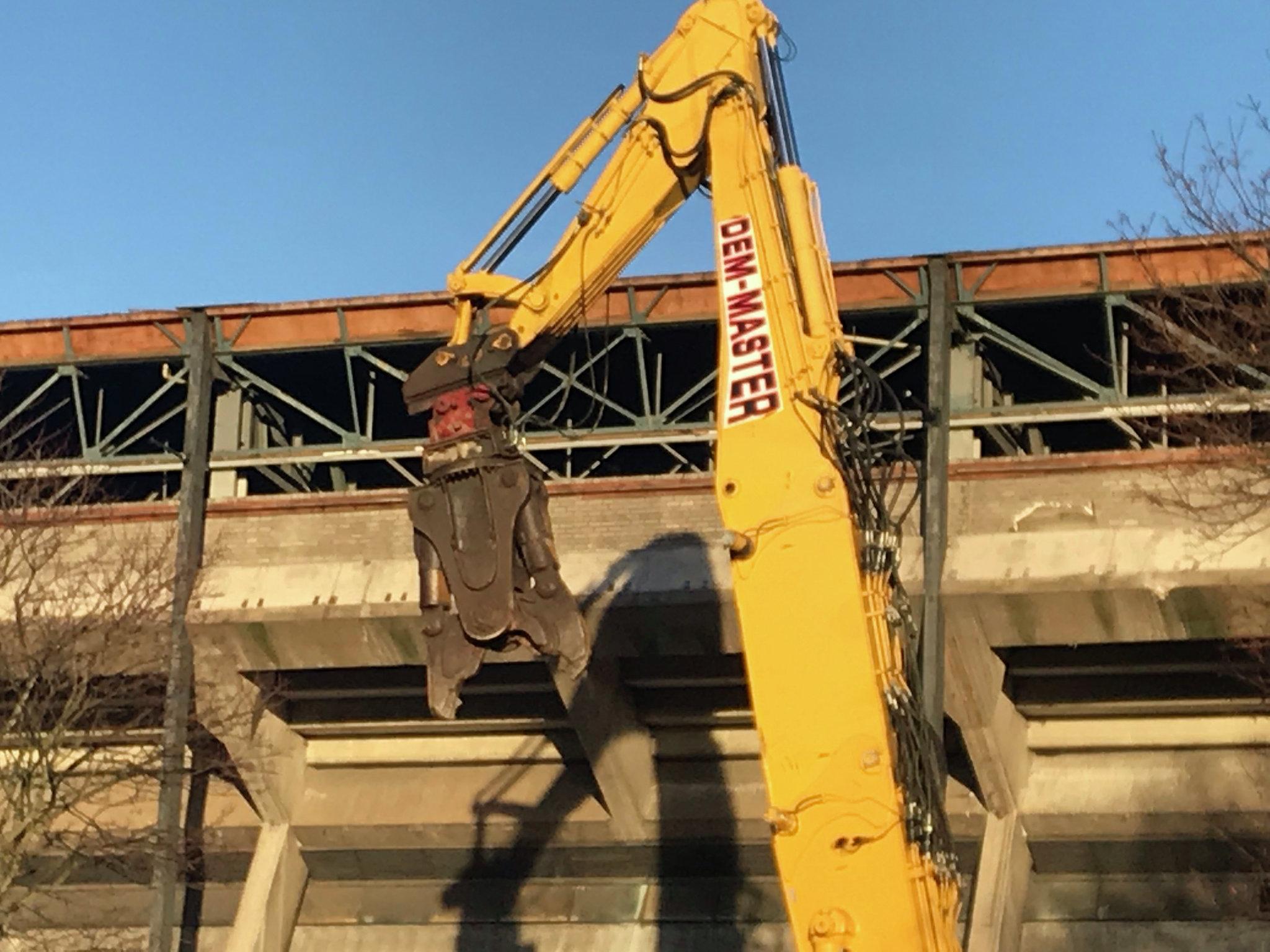 Work to is expected to begin in the summer on the new sports centre.
The new centre will include a new dedicated indoor athletics area, a new gym with triple the amount of exercise stations than before, plus a purpose built space for throw athletes.
Depute culture and communities convener for the City of Edinburgh Council, Councillor Amy McNeese-Mechan, said: "This is another major milestone in our project to build a brand new Meadowbank – a venue that will become one of the country's top community sports centres when it opens in 2020, featuring some of the most state-of-the-art fitness facilities in Britain.
"The huge physical, mental and social benefits this project will bring to generations of local people simply can't be overestimated and I'm excited to see GRAHAM Construction on site and at work on Edinburgh's flagship new venue."
In addition, the delivery of the new sports centre will also require some trees to be removed. These works will begin in early February ahead of bird nesting season and new trees will be planted as part of the wider development. This will allow an overall increase in the number of trees across the whole site.
The council is planning to recycle as much of the wood as possible and that replanting will take place once the new centre is built.
A fly-through video of how the new centre will look
All materials from the stand that could be recycled, including all the seating, have already been removed and GRAHAM Construction will hold regular events as works progress to provide members of the local community with the opportunity to meet their team and keep updated on the details on their construction programme and employment opportunities.
Ongoing extensive consultation is planned over the following months with members of the local community as the council looks to deliver a mixed-use site as part of its commitment to deliver much-needed affordable housing for the city.