DJ Laing keeps the ball rolling at local football team
---

---
Housing developer DJ Laing Homes has announced its latest sponsorship deal with Carnoustie Panmure FC ahead of the new season's fixtures which has just kicked off in the Scottish Junior East Region Super League.
The Carnoustie-based company will support the club for the 2018/19 season as main sponsors and provide the new home strip which was officially unveiled at their recent home game at Laing Park.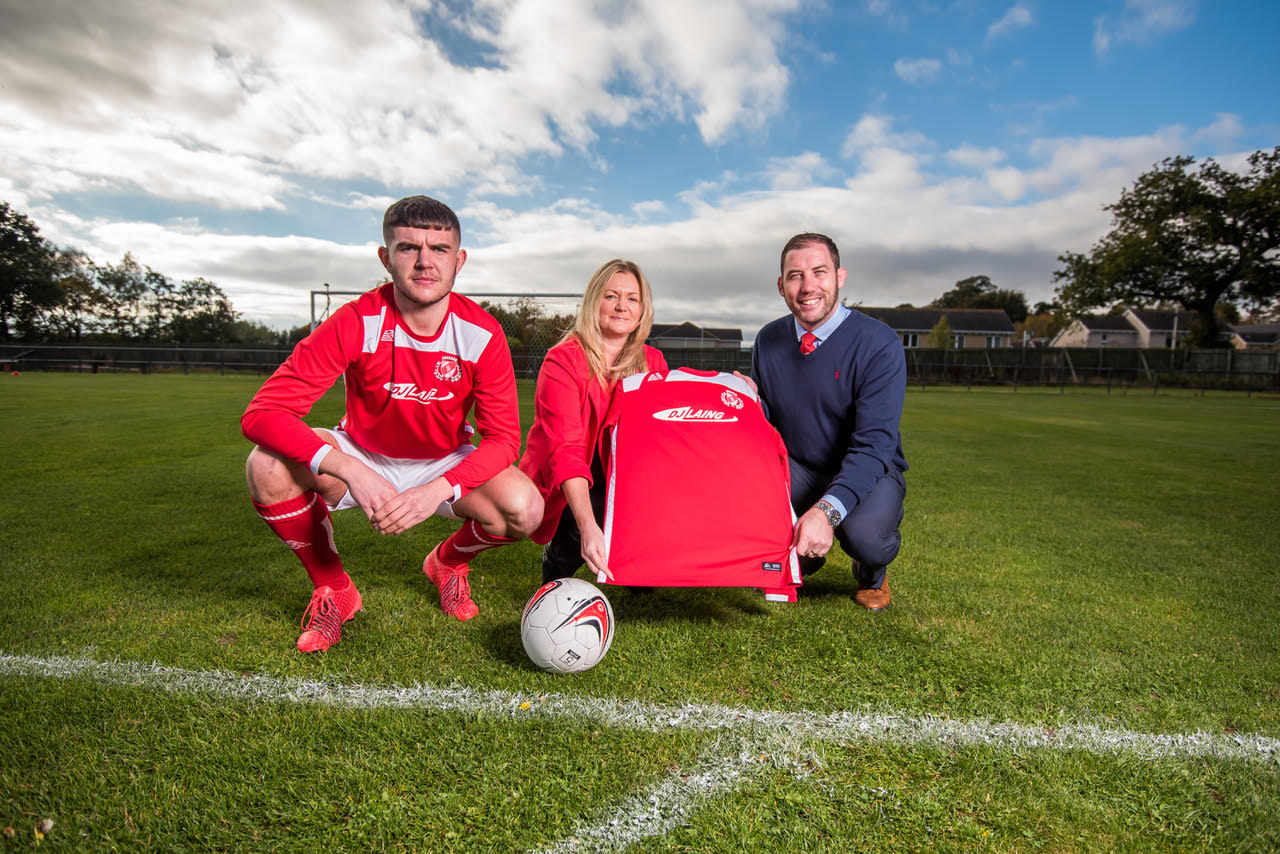 The sponsorship deal which is now entering its 28th year, funds the club's home kit and other costs associated with running the junior football club.
Karen Nicoll, managing director of DJ Laing, said: "We are pleased to continue our long association with Carnoustie Panmure FC and are delighted to be main sponsors for the current season. The club won the GA Engineering Cup last season and with many of the players and supporters living locally, it demonstrates how vital the club is to the local community. We wish the team and their new manager every success for the season."
Carnoustie Panmure has a history stretching back over 80 years to 1936 and re-mains one of the top Non-League sides in the Tayside and Angus areas.
Philip McGuire, team manager, Carnoustie Panmure FC said: "We are delighted that D J Laing Homes has agreed to continue their position as the club's main sponsor. As a club we want to be building the club back up to the heights of 2004 when we won the Scottish Junior Cup, as well as be active participants within the pyramid system."
Mark Johnson, general manager, Carnoustie Panmure FC added: "It is unfortunately the case these days that clubs cannot survive purely on the finances generated by the supporters coming through the gate, this means that our Corporate Partners are of vital importance. We are in a fortunate position at Carnoustie Panmure that in D J Laing Homes, we have the best of both worlds, not only are they our main sponsor but the group are also big supporters of the club.
"We firmly believe that in Phil McGuire we have the manager to build the club and in D J Laing and our other Corporate Partners, we also have the backing to be able to follow through with the plan to challenge for honours on a regular basis."