Edinburgh highlights progress of construction projects despite Covid pressures
---

---
The City of Edinburgh Council continues to make good progress on a number of its infrastructure projects despite the significant impact of dealing with the global pandemic on the hundreds of services it provides for the city, a new performance and benchmarking report has revealed.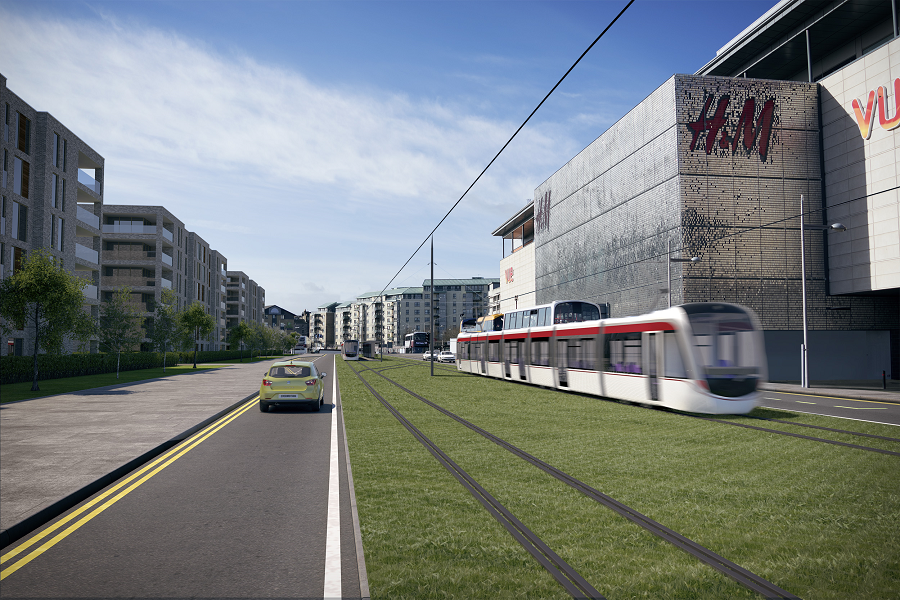 The latest Annual Performance Report for the last financial year, which will be considered by the council's policy and sustainability committee today, provides a detailed analysis of council performance during a year in which it had to make big changes to how it delivered services to residents due to Covid-19.
It sets out a holistic picture of performance for 2020/21, showing where improvements were made, where service delivery performance was maintained or where progress was slowed due to the need to focus service capacity on keeping residents safe and businesses supported.
Good progress continues to be made on the Trams to Newhaven project, despite changes to the programme necessitated by the temporary shut-down of construction sites during the first lockdown in 2020.
And construction is due to complete on the new Meadowbank Sports Centre later this year, meaning the commitment to build a new sports centre at Meadowbank by 2021 is on course to be fully achieved.
Other reports set for consideration include the latest Local Government Benchmarking Framework report covering 2019/20, which reveals that Edinburgh saw an overall improvement over the period and compares favourably to the other Scottish cities, and a report covering the financial year 2020/21 which shows that of the Coalition's 52 Commitments, which the council has committed to deliver by the end of 2022, 47 have now been achieved or partially achieved.
Key areas of progress covered in the three committee reports include:
100% of emergency road defects were made safe within 24 hours in 2020/21
Total council emissions of all greenhouse gases fell to 74 MtCO2e in 2019/20 from 151 All MtCO2e in 2017/18
At number 14 out of 32 Scottish local authorities, the latest Local Government Benchmarking Framework shows Edinburgh has risen to its best road condition ranking for unclassified roads in 9 years
good progress is being made on the City Region Deal, drawing down capital funding of £165m from the UK and Scottish Government grant of £600m. Projects worth 61% of the full Deal have had business cases approved
continued investment in school buildings with construction commencing on a further 2 schools in 2020/21
significant investment is being made in transport across the city for both active travel improvements and roads infrastructure
work has been able to continue on the new tram line to Newhaven during the COVID-19 pandemic and passenger services are scheduled to begin by the revised timescale of spring 2023
two new parks in the city have been awarded Green Flag status and a significant level of future investment has been agreed for future improvement work.
Council leader Adam McVey said: "It's been a year like no other and council services have been tested like never before as we've grappled with the impact of the pandemic on our lives and on the city.
"We've needed to make massive changes to the way we deliver hundreds of lifeline services to residents to make sure we keep the city going and ensure our most vulnerable are supported.
"While dealing with the immediate public health needs of the city, it's inevitable progress has slipped in some areas but we've managed to improve and maintain progress in many more areas, which is testament to the sheer dedication and commitment of our workforce. Major important projects like taking trams to Newhaven and the new Meadowbank continue to progress at pace."