Encouraging performance from Scottish office market despite political uncertainty
---

---
CBRE has released its latest figures on Scotland's office market, revealing an encouraging performance despite ongoing political uncertainty.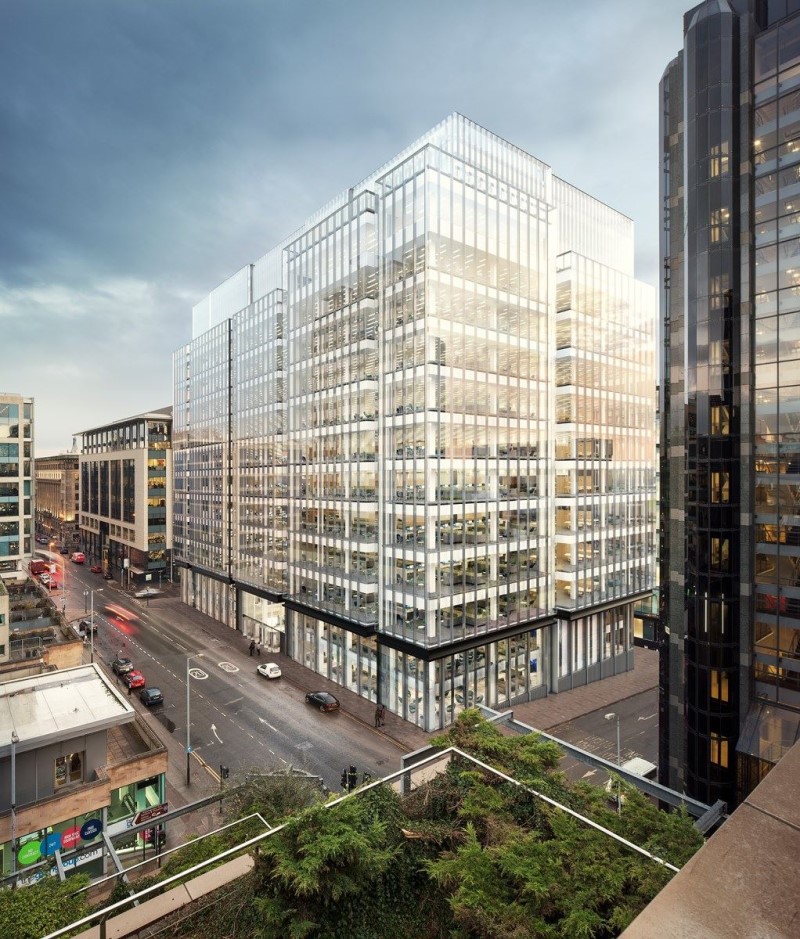 The final quarter of 2019 saw Glasgow office take-up of 248,207 sq ft, bringing the 2019 total to 856,410 sq ft. The take-up for the quarter was 12.17% higher than the five year average for Q4, with the annual total up 16.1% on the five-year average.
Among the notable deals was an additional 48,704 sq ft taken by Virgin Money at the under-construction 177 Bothwell Street, where landlord HFD Group's serviced office business Opus has also taken more than 65,000 sq ft.
Glasgow's city centre office supply has seen a slight overall increase, to 1,104,411 sq ft. Grade A supply levels remain critical at just 6,000 sq ft, with the vacancy rate decreasing from 4.1% in Q4 2018 to just 0.4% for the same period in 2019.
Andy Cunningham, senior director at CBRE in Glasgow, said: "The Q4 office market performance represents a reassuring close to 2019 for Glasgow, with take-up exceeding the five-year average for the final quarter by a healthy 12%.
"Overall the annual take-up for Glasgow's office market in 2019 saw a 16.1% increase on the five-year average. Demand for office space in Glasgow remains high, and we are very optimistic for a strong 2020."
A total of 96,742 sq ft of transactions in Q4 brought the total Edinburgh office take-up for 2019 to 603,076 sq ft – down 29.9% on the five-year average. However, there were regears of 355,133 sq ft throughout the year - not far off the 394,538 sq ft recorded in 2018.
The number of deals surpassing 30,000 sq ft remained consistent throughout 2018 and 2019, with both recording a total of seven. Transactions of 5,000 sq ft and below remained the highest in terms of volume.
Beverley Mortimer, associate director at CBRE in Edinburgh, added: "Despite the fall in take-up, it's important to remember that the final take-up figures for 2017 and 2018 were exceptional, with significant pre-lets at New Waverley, Capital Square and Quartermile 3 leading to decade high levels of take-up."
Aberdeen experienced a healthy final quarter in 2019, bringing the year-end total to 505,710 sq ft - the highest level of office take-up since 2014. This represents a 42.4% increase from 2018, and a 34.4% increase against the five year average of 376,324 sq ft.
There were a number of large transactions throughout the year, with the 51,000 sq ft taken by engineering firm Oceaneering at Aberdeen International Business Park in September representing the largest office transaction in the Aberdeen market since 2015. This was then surpassed in Q4 with the 76,620 sq ft taken by Taqa at Prime Four in Kingswells.
Derren McRae, managing director of CBRE in Aberdeen, said: "Mirroring the improved economic sentiment in the North East, 2019 has been a great year for the office market performance in Aberdeen. With the oil price rising to $60 - $75 per barrel over the year, the city has witnessed an encouraging level of take-up, focused mainly on the energy and professional services sectors."