Energy Transition Zone planned to strengthen north east's position as global integrated energy cluster
---

---
A "world-leading" Energy Transition Zone (ETZ) is planned for Aberdeen to accelerate the delivery of net zero solutions and secure a strong economic future built on offshore wind, hydrogen, and carbon capture usage and storage (CCUS), alongside oil and gas.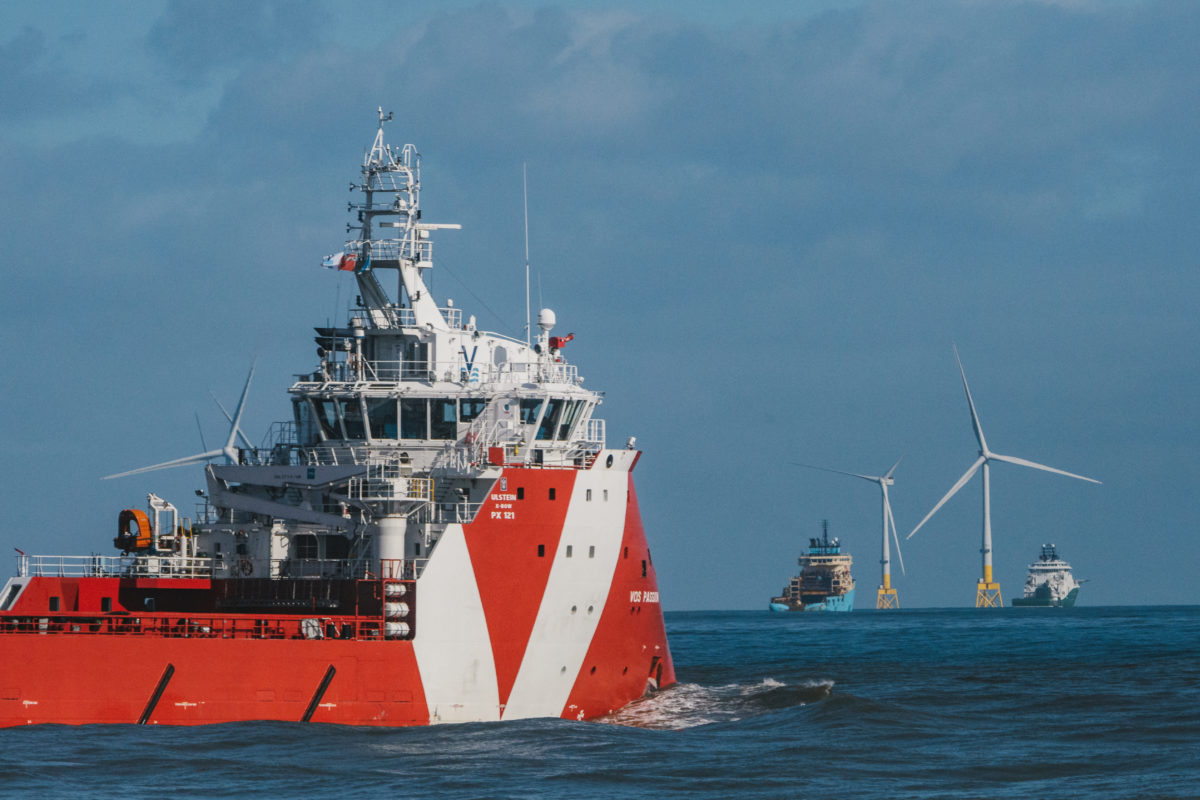 Announced plans to work with regional and industry partners, including Aberdeen City Council and Aberdeen Harbour Board, Opportunity North East (ONE) said the ETZ will accelerate the region's ambition to be at the forefront of energy-related research, manufacturing, technology, operations and support activities that will help deliver the UK and Scottish net zero goals.
The region's combination of on and offshore infrastructure, energy companies, a global supply chain, track record of research and development, and a highly-skilled workforce mean that Aberdeen can be at the forefront of making energy transition ambitions a reality. Having played a major role in oil and gas over the last 50 years, the north east of Scotland has the experience, expertise and capability to deliver large and complex projects and lead the UK's transition to an integrated, modern day energy system.
Industry body OGUK predicts that UK energy sector capital investment will have to double to circa £50 billion per annum to decarbonise the UK economy. The region has already seen an increase in pace and scale of investment in recent years and is home to a growing integrated energy cluster focused on low carbon. This creates a strong position from which to build.
The ETZ will provide the physical infrastructure and collaborative environment to fast track investment, particularly in the development and deployment of offshore wind, hydrogen and CCUS – areas where the region has established strengths.
The ETZ will leverage Aberdeen Harbour Board's £350 million investment to create a unique offering of combined marine and onshore support. In becoming the largest harbour by berthage in the UK, the extensive quay lengths, expansive laydown area and deep water channel of the new South Harbour facility will transform the functionality of the port, providing a commercial gateway to offshore infrastructure, accommodating large scale renewable industry activity and supporting a broad range of onshore industrial opportunities within the ETZ.
Creating a global energy transition cluster is also about connecting academic and R&D capability with companies to drive the innovation essential to develop low carbon solutions. The ETZ will provide a focal point for academic and industry research, test and demonstration building on the established energy-related research excellence of the University of Aberdeen and Robert Gordon University and supporting the ambitions of the OGTC's Net Zero Solutions Centre.
Sir Ian Wood KT GBE, chair of Opportunity North East, said: "Urgent action supported by large scale investment is required if we're to meet Scottish and UK Government net zero targets by 2045 and 2050. This region, with the backing of government and industry, from operators through the supply chain, is committed to delivering solutions.
"Our region has made an invaluable contribution to the UK's energy requirements over the last 50 years and we can now add to this with a significant contribution to the net zero objective.
"This project aligns with both governments' focus on place-based economic growth and the plans for a 'Transformational Sector Deal' for the oil and gas industry, which will focus on facilitating and catalysing activities and projects to create a net zero solutions energy industry.
"There is a huge opportunity through the rapid transfer of oil and gas experience, assets and skills to accelerate the delivery of low carbon solutions as well as more carbon efficient oil and gas production.
"The ETZ is a transformational project and has a vital role to play in catalysing the transition of Aberdeen from an oil and gas capital to a global integrated energy cluster. This will help anchor a broad energy supply chain, create and secure high-value jobs, drive export growth and help deliver the UK and Scotland's net zero carbon goals."
Energy minister Paul Wheelhouse added: "The oil and gas industry has a key role to play in a sustainable, secure and inclusive energy transition and we want to work with the industry to ensure that vision is realised and to see the 105,000 people whose jobs are supported by the sector have a sustainable future in the net zero emission economy we need to deliver.
"Initiatives like the ETZ could play a pivotal role in making that transition possible, by exploring how to develop renewable technologies related to technologies such as offshore wind, CCUS and deployment of hydrogen and derivatives of hydrogen in our energy system, as well as increased investment in energy efficiency. All these opportunities can extensively utilise the undoubted skills and ingenuity of those working in the oil and gas sector and its supply chain.
"The development of low carbon technologies such as CCUS is viewed by experts such as the UK Committee on Climate Change and International Energy Agency, as being essential to achieving Scottish, UK and international climate emissions targets.
"The ETZ will help support new jobs, develop and diversify markets for the supply chain in the City and Shire, and help Aberdeen transition from being Europe's oil and gas capital to being recognised as a truly global energy city for the 21st Century and beyond."