ENGIE helps Glasgow youngsters onto construction career ladder
---

---
Students at a Glasgow school are now on the path to a career in construction, thanks to training provided by energy and regeneration specialist ENGIE.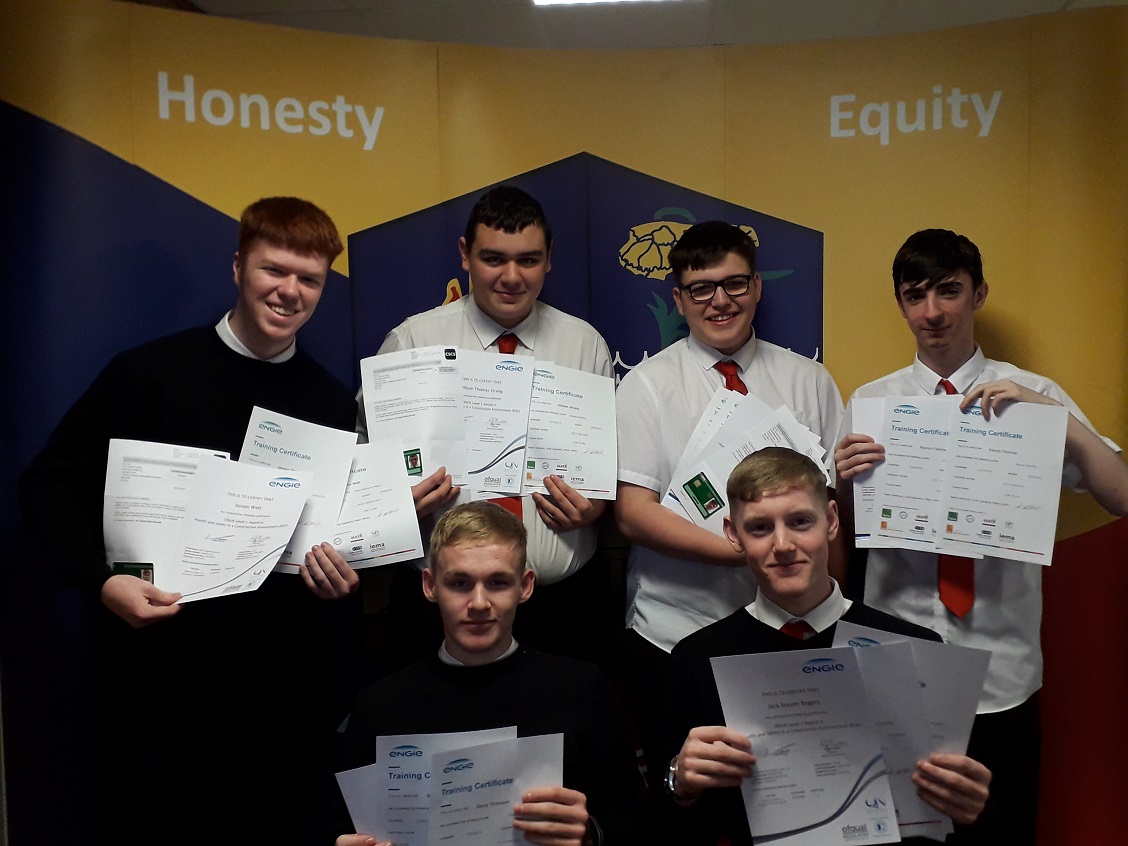 Pupils at Lochend Community High School in Easterhouse attended a three-day training course to help them gain a qualification which allows them to work on a construction site. The training included topics covering manual handling, working at height and working safely.
All students passed the course with three of them going on further to pass the CITB Health Safety and Environment test where they gained their CSCS card – the card provides proof that individuals on a construction site have the appropriate training and qualifications for the job.
ENGIE is currently working in the area on behalf of Glasgow Housing Association and Provanhall Housing Association to build over 100 energy-efficient houses and flats.
Brian Pettigrew, regional managing director at ENGIE, said: "ENGIE is committed to supporting and providing opportunities within the communities of where we are working. It is great to see young people have such a keen interest in construction and a special well done to those who have gone further to gain their CSCS card."
This is the first time ENGIE has delivered CSCS training to school pupils.
Craig McFadzean, employability officer from Lochend Community High School, said: "The programme run in partnership with ENGIE wasn't just your typical 'employability programme'. It was designed to allow our young people the opportunity to gain real qualifications that will better their chances of securing employment in the construction industry.
"ENGIE delivered qualifications in manual handling, health and safety at work and CSCS training and testing. Not only has ENGIE delivered the qualifications they have also invited all young people who passed to complete a work placement at one of their local sites where our pupils will have the chance to get real exposure of the world of work.
"This programme has been an invaluable opportunity that has been key in helping our pupils develop the necessary skills, knowledge and confidence they need to make successful transitions into work."