Extension planned at Old Course Hotel ahead of 2021 Open
---

---
Owners of the landmark Old Course Hotel in St Andrews have applied for planning permission for a substantial extension to the 144-bedroom property.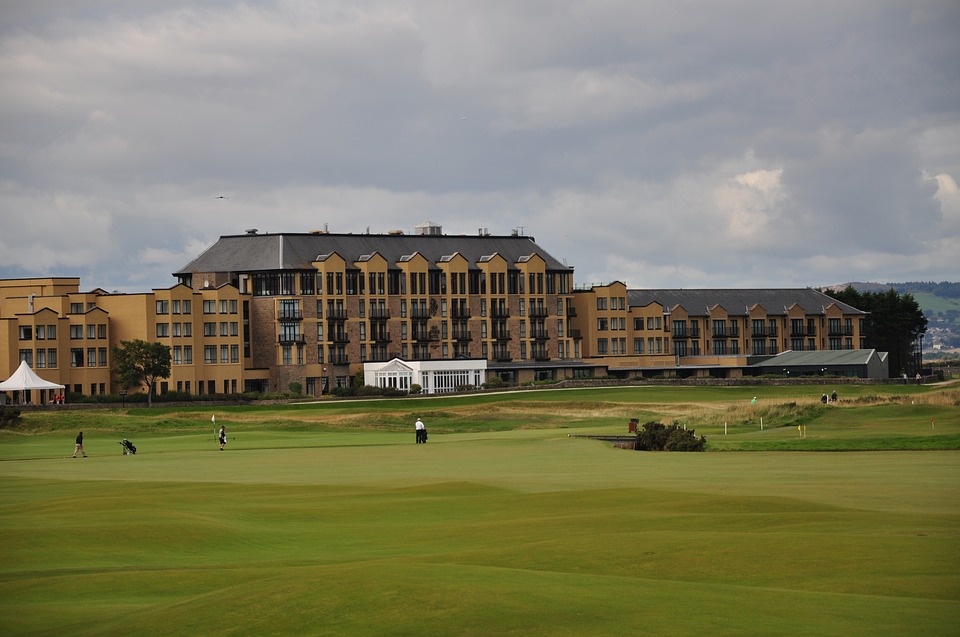 The application is seeking approval for 31 new golf-course-facing bedrooms and an expansion of the hotel's conference facilities.
Under the plans, the hotel's main function room, the Hall of Champions, will be expanded from 300 seats to a planned 440 through the re-purposing of staff offices, and the property's west wing (the Millennium Wing) will be extended through a new bedroom floor and rooftop penthouse to meet the subsequent increased bedroom demand.
Two ground-level meeting rooms will also be converted to new bedrooms and all other bedrooms in the Millennium Wing, built in 2000, will be fully refurbished.
The business plans for the main works to begin in early 2020, subject to planning permission and be completed in time for the Old Course hosting the Open Championship in the summer of 2021.
A statement from Gray Planning and Development, on behalf of Old Course Limited, described the application as a "further significant planned investment" for the hotel.
"This project would have a significant positive impact on the continued success of the tourism sector in Fife, particularly St Andrews," the statement added.
"The proposals ensure the business will continue to offer the highest quality and that it is done so in a sensitive and respectful manner in terms of the alterations to the building as well as to any impact on surrounding land uses, the applicant's neighbours and the wider amenity of the community."
American conglomerate the Kohler Company, which bought the hotel in 2004, has undertaken several refurbishment and extension projects in recent years, including a £17m refurbishment in 2017.