Family affair continues as Cairngorm Group passed to fourth generation
---

---
After more than 20 years as managing director of Inverness-based windows manufacturer Cairngorm Group, David Dowling is to switch roles at the end of this year to become group chairman.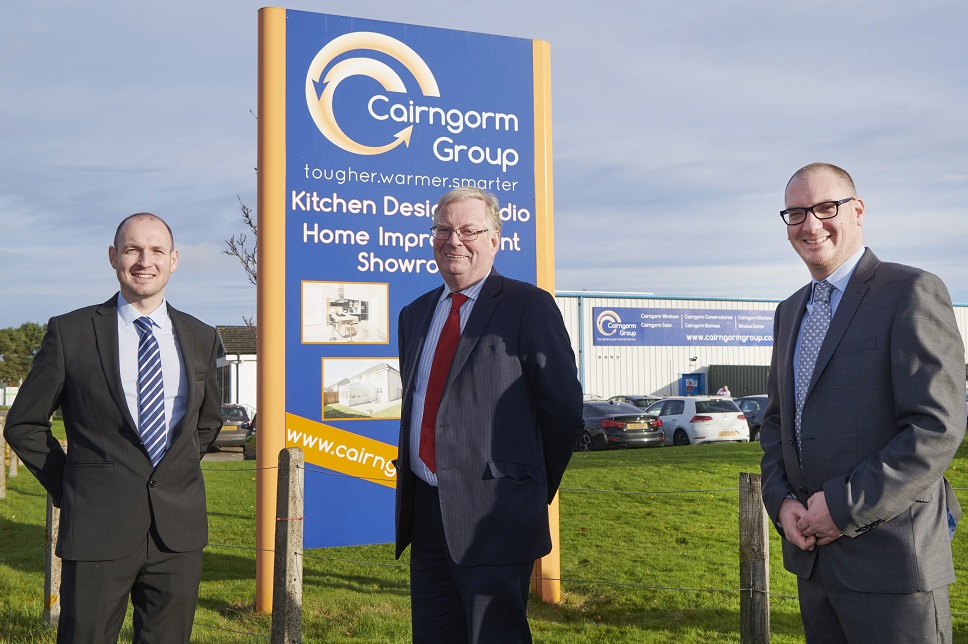 Mr Dowling will continue to oversee group strategy but day to day operations will pass into the control of his sons Chris and Scott, who have each been directors of the company for more than ten years
Cairngorm, which employs 90 people and has outlets in Thurso and Elgin, is 67 years old and is now a fourth-generation family controlled company.
The business has trebled in size during Mr Dowling's time as MD. He said: "I started working part-time with the business when I was 13 in 1971 and two years later I went full time.
"It is time to reschedule my input and step away from daily involvement. As group chairman I can assess what is happening and offer advice, while also focusing on what the business needs to do for the future.
"Chris and Scott have received an extensive grounding in various aspects of what we do and from January they will have a well-merited opportunity to step forward to take the helm."
He added: "Around a quarter of our staff have been with us for 25 years or more, so the continuity is there to underpin the business going forward in my sons' hands.
"I am looking forward to spending more time with my partner Sharon and expanding our shared love of dogs, travel and football."
Chris Dowling commented: "Dad built up the business from a £1.5 million turnover to a £10m turnover and it will be the end of an era when he steps upstairs.
"Scott and I have a combined 40 years of experience working for Cairngorm so we're well prepared to take over. But Dad has done a magnificent job in growing and diversifying the company so it's important that we will retain his advice and guidance going forward."
Chris and Scott will become joint managing directors. Chris is Inverness area chairman of Developing the Young Workforce.
The business was launched in 1953 by David Dowling's grandfather William Gray in premises at Wells Street, Inverness. Much of the early work was in repairing car windscreens.
Mr Gray was succeeded by his son in law Alasdair Dowling, David's father, who retired 22 years ago.
David Dowling, a director of Brora Rangers FC, is a member of the council of the Scottish Football Association.