Final call for award applications in celebration of the north-east construction industry
---

---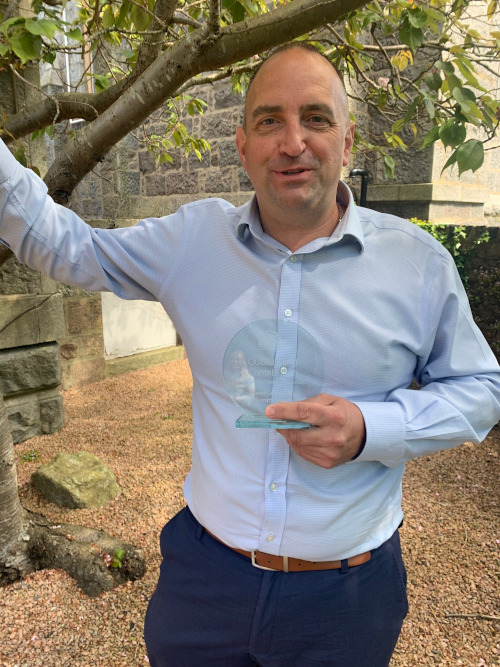 Construction industry organisations and individuals are being urged to meet the deadline of this year's Trades Awards 2021.
With under two weeks to go until applications close on Monday 26 July, The Trades Awards is calling on the industry to submit its entries in recognition of the adversity and challenges it has overcome during significantly challenging times.
The Trades Awards are organised by local creative marketing agency Mearns & Gill and were launched in 2012 to reward and recognise individuals, teams, and businesses within the north-east construction industry.
Now entering its ninth year, the awards ceremony invites free-of-charge applications from businesses across all disciplines within construction, and from sole traders right up to national construction businesses with a head office in the North East.
The 2021 event sees main award sponsor Stewart Milne Group return for the 7th consecutive year and supporting sponsor W M Donald.
With 14 award categories available to enter including 'Apprentice of the Year', 'Tradesperson of the Year', 'Sustainability in Construction' and 'Construction Project of the Year', there are many opportunities for businesses of all sizes to share their success story.
Mike Wilson, managing director at Mearns & Gill, said: "There has never been a more important time to celebrate the good people and projects within the construction industry.
"These organisations and individuals have faced adversity and challenges in abundance as a result of Covid-19 and the global pandemic but, they have also led by example and were one of the first industries to return to trading after lockdown. The purpose of The Trades Awards is to celebrate and recognise these people and companies."
Trades Awards 2020 was initially postponed due to Covid-19, and eventually took place in October as a live, online event, broadcast from a custom-built studio at Mearns & Gill. Over 400 guests took part in the celebrations that saw winners give their acceptance speeches from living rooms, kitchens, and boardrooms around the North East, due to a tightening of restrictions at that time.
This year's ceremony will take place online again on Friday 8 October, with organisers hoping that finalists will be able to gather in smaller groups this year in spaces such as board rooms, hotels and other venues, if government guidelines allow.
The virtual ceremony will see a roving reporter 'drop in' where possible to present physical awards to the deserving recipient. The evening will be hosted by local STV presenter Chris Harvey and former broadcast journalist and PR & media professional Pauline Fraser, who will be welcoming sponsors to a red-carpet cocktail bar for live interviews throughout the evening.
Speaking of his win in 2020, Kevin Urquhart, construction director of Barratt & David Wilson Homes North Scotland, said: "I will always remember that event for the rest of my life, sitting in my house enjoying the awards and celebrating remotely as many known faces collected well deserved awards and awaiting the announcement of the final award of the night, the 'Outstanding Contribution Award'.
"Never for one minute did I expect my own name to be announced to collect such a prestigious award and the thrill of achievement and recognition for the industry in such a challenging year will remain at the front of my mind forever. Being presented the award in front of many friends and family who normally may not manage to attend the live event was a delight and a very proud moment in my career."
Neil Thomson, deputy managing director at Stewart Milne Homes Scotland, said: "Returning as main sponsor of the Trades Awards for the seventh consecutive year speaks volumes of how the Stewart Milne Group feel about this event and what it stands for.
"As most other industries, these businesses and individuals being recognised via the awards have had to very quickly adapt and change their ways of working whilst ensuring that health and safety in the workplace remained the number one priority.
"The last sixteen months have been some of the most challenging times ever faced by our industry, but the construction trade were proud to lead the way in returning to work, trying to gain normality and show that it was possible. The Stewart Milne Group look forward to celebrating the achievements of these outstanding organisations and individuals on the 8th October."
Elaine Donald of W M Donald said: "It is so important for us to recognise and nurture future talent in our industry, such as apprentices and young trades people. They are the people who will move construction forward, so we are proud to be the supporting sponsor for this year's Trades Awards.
"With categories such as 'Apprentice of the Year', the evening truly celebrates the hard work and effort these individuals put in day in, day out to grow the construction industry and make positive change. We are delighted to see that sustainability, health and safety, and people feature at the forefront of these awards. We wish all applicants the best of luck!"