First Minister marks start of Citizens Theatre redevelopment
---

---
Kier Regional Building Scotland has moved on-site with its £21.5 million redevelopment of the Citizens Theatre in Glasgow.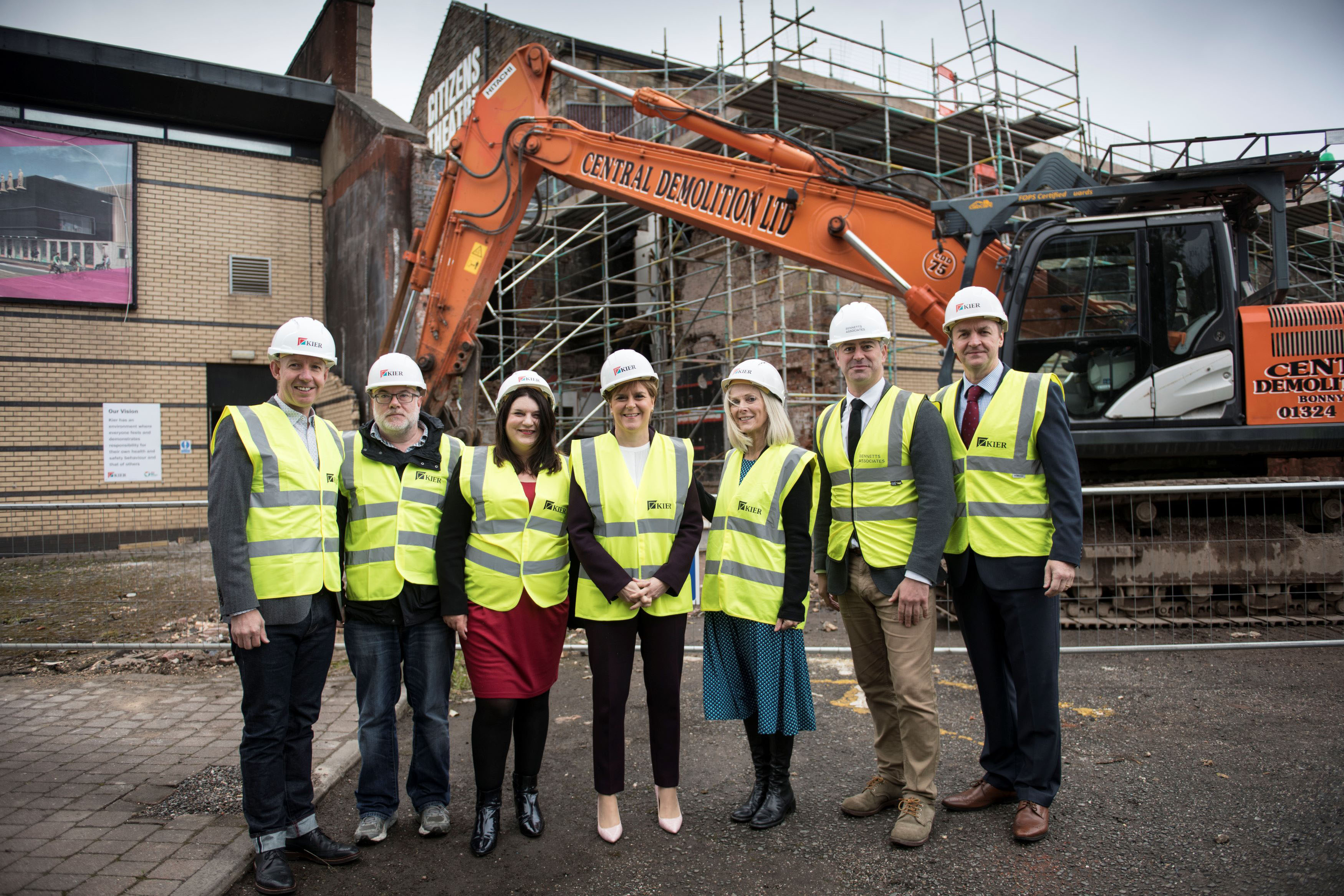 The contractor joined First Minister Nicola Sturgeon, leader of Glasgow City Council, Susan Aitken and April Chamberlain, chair of Citizens Theatre, to officially mark the start of work last week.
The redevelopment will transform the experiences of audiences, participants and performers and secure the future of one of Scotland's most iconic buildings and leading producing theatres.
Designed by Bennetts Associates, the project will be the most comprehensive redevelopment of the category B listed building in its 140-year history, to transform an ageing and vulnerable building into a vibrant and inspiring cultural venue for communities across Scotland.
Constructed by Kier, the new theatre will provide improved accessibility, with level access from the street right through to the theatre and protect the centrepiece Victorian auditorium and other unique period features.
The building will also benefit from a new bar and café facilities as well as improved rehearsal, learning and studio spaces, which will include a new multipurpose 152-seat performance studio.
First Minister Nicola Sturgeon said: "The Citizens Theatre is more than just a building. Over its 140 years, it has hosted performers, welcomed audiences and been a genuine hub for the Gorbals community.
"The Citizens Theatre has a very special place in Scotland's cultural landscape and I am delighted that, thanks to this joint investment including £4.5m from the Scottish Government, its future has been secured for generations to come."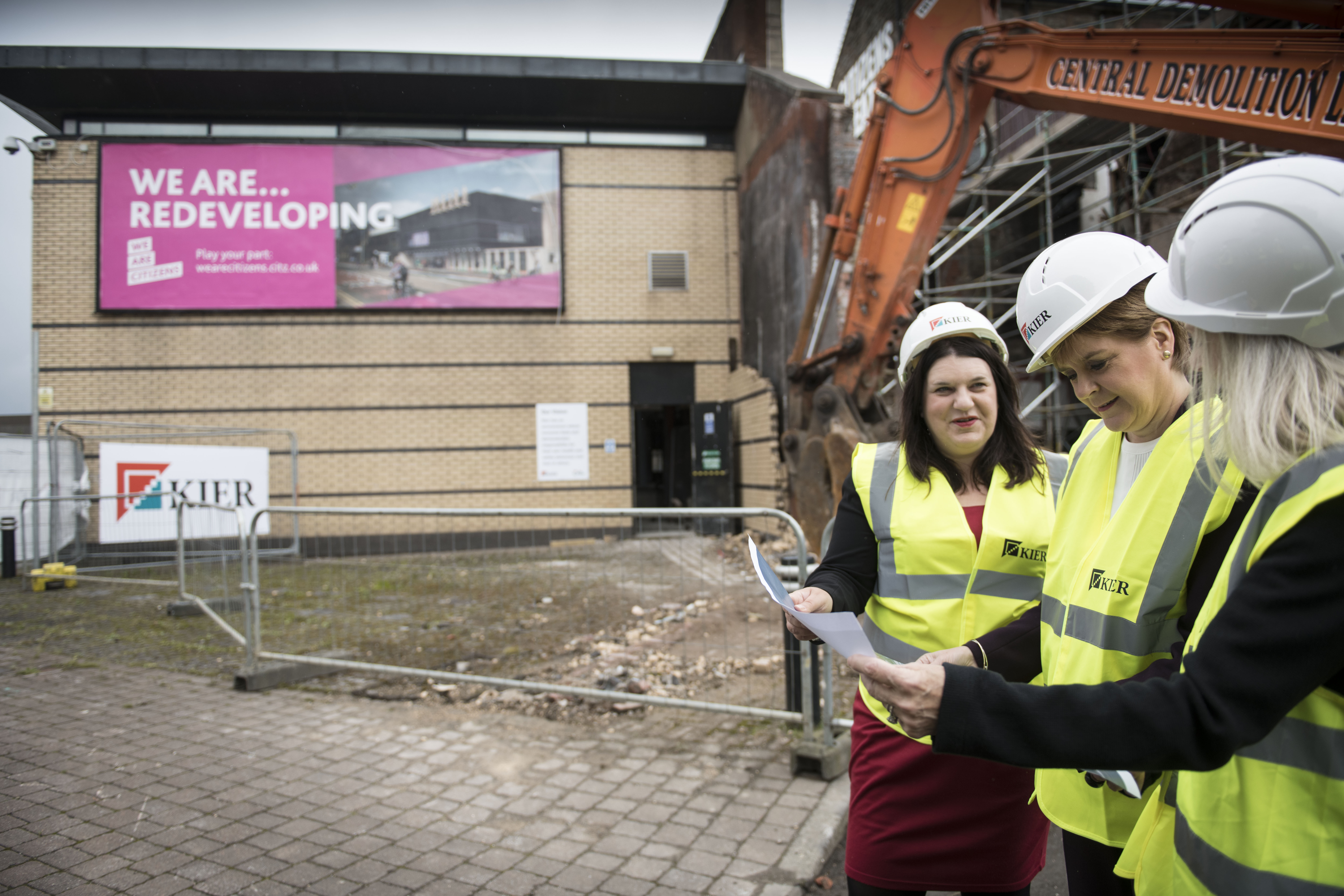 Sean O'Callaghan, operations director, Kier Regional Building Scotland, said: "We are delighted to mark this important milestone as we begin work to restore, improve and safeguard the prestigious Citizens Theatre for future generations to enjoy. We have a wealth of experience in developing theatre and heritage projects and look forward to turning the vision into reality.
"Importantly, as with all the work we carry out, we will provide jobs for the local community by working with our supply chain to offer a range of diverse employment and training opportunities throughout this landmark project."
James Nelmes, associate director, Bennetts Associates, added: "We are thrilled to see work commence on-site at the Citizens Theatre. The project will deliver spaces and experiences full of character reflecting the unique and idiosyncratic nature of the Citz. Much of the hidden world behind the scenes will be accessible to audiences and visitors for the first time.
"Bennetts Associates has a long history of working in partnership with arts organisations to develop award-winning, vibrant cultural spaces and we look forward to seeing the new vision for the Citizens Theatre realised."
A two-year construction programme is envisaged with the building set to re-open in 2021.