And finally… First virtual planning inquiry in Scotland held
---

---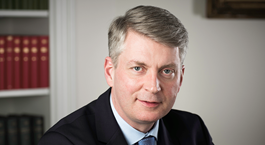 The Planning and Environmental Appeals Division (DPEA) of the Scottish Government has conducted its first ever virtual planning inquiry in Scotland.
The appeal, heard between 13 and 16 October 2020, was in respect of an objection by the planning authority, Argyll and Bute Council, against the development of a wind farm at Blarghour in Argyll. NatureScot (formerly SNH) also appeared.
Terra Firma Chambers' Maurice O'Carroll appeared for the council before the reporter, Alison Coard. As with DPEA's first virtual hearing held on 17 June 2020, the platform used was Webex, the same one that the Scottish Courts and Tribunals Service has been using for substantive hearings.
The inquiry had originally been programmed to take place in person during April 2020 in Inverary. Following lockdown, the date was changed to October 2020.
Thereafter, the inquiry location was changed to Glasgow in order to allow a socially distanced inquiry to take place at a larger venue. However, shortly before the re-scheduled inquiry date, DPEA took the decision to hold the inquiry virtually in the interest of the safety of all of the potential participants.
The inquiry generally ran smoothly, albeit with some technical interruptions which were resolved so that all evidence and the two hearing sessions on conditions and planning policy held on the last day were able to be heard in full. A virtual inquiry was therefore preferable to any further postponement.
Two factors which assisted in the running of the inquiry were the constant presence of a programming office appointed by DPEA and disclosure in advance by the parties of the documents to be relied upon in evidence. All inquiry documents were produced electronically by means of hyperlinks and a memory stick to all participants.