Flemish-inspired flats completed in Pollokshaws
---

---
A development of 24 flats in Pollokshaws has been completed on behalf of Home Group.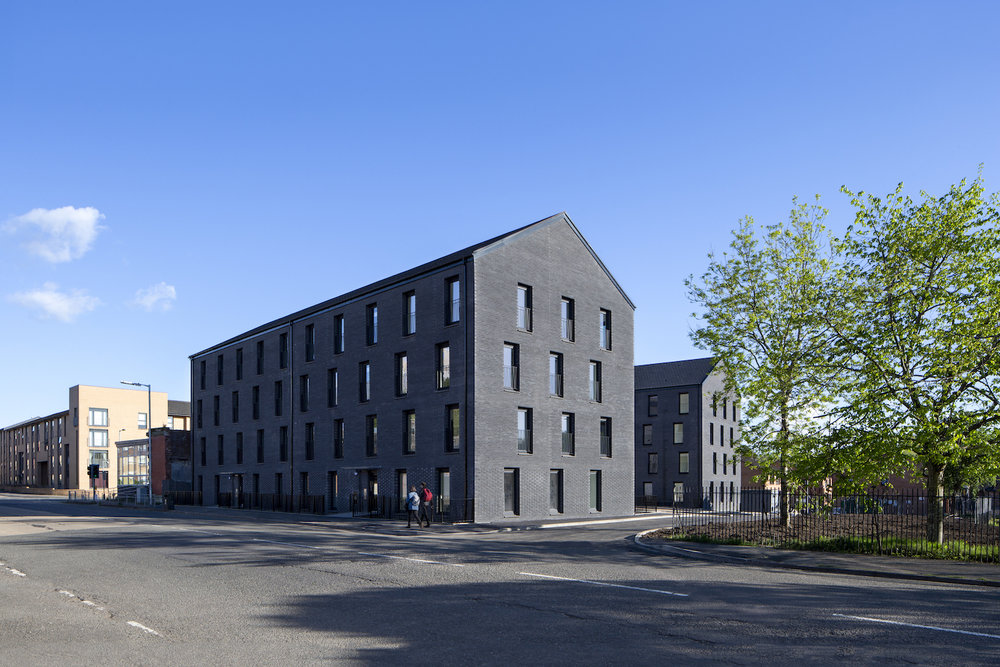 Designed by Graeme Nicholls Architects and delivered by Merchant Homes Partnerships, the project is situated on Ashtree Road at the site of the former Pollokshaws Swimming Baths which were demolished in 2010.
The development is the first major scheme to be completed by Graeme Nicholls Architects since its formation in 2016.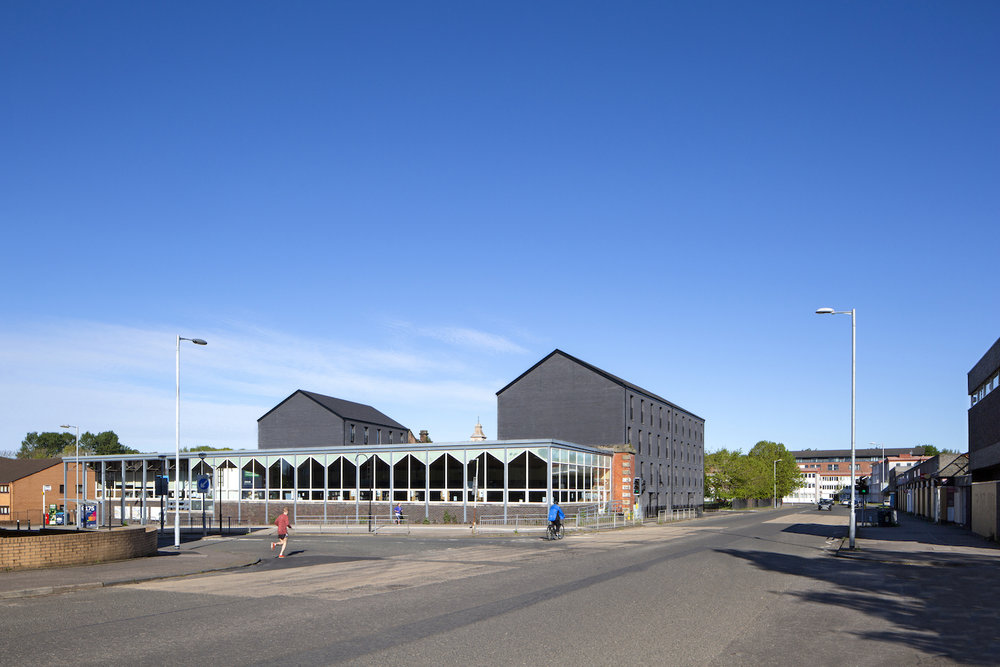 According to the Glasgow-based studio, the scheme's two blocks "synthesise the prevalent typologies" of the neighbouring streets – a tenement block to the north and a villa-type block in Christian Street on the plot's southern edge.
Graeme Nicholls said: "Conceptually, our project seeks to develop a narrative which relates to the history of Pollokshaws. The neighbourhood flourished as a centre of textile production in the industrial era, which resulted in an influx of skilled Flemish weavers to help meet the workforce demands.
"Using human scale and proportions as a starting point, we have included a series of motifs related to both weaving and Flemish architecture throughout the design, including a woven pattern created across the façade in the careful placement of windows, the use of Flemish bond and textures in the black brick cladding, and more."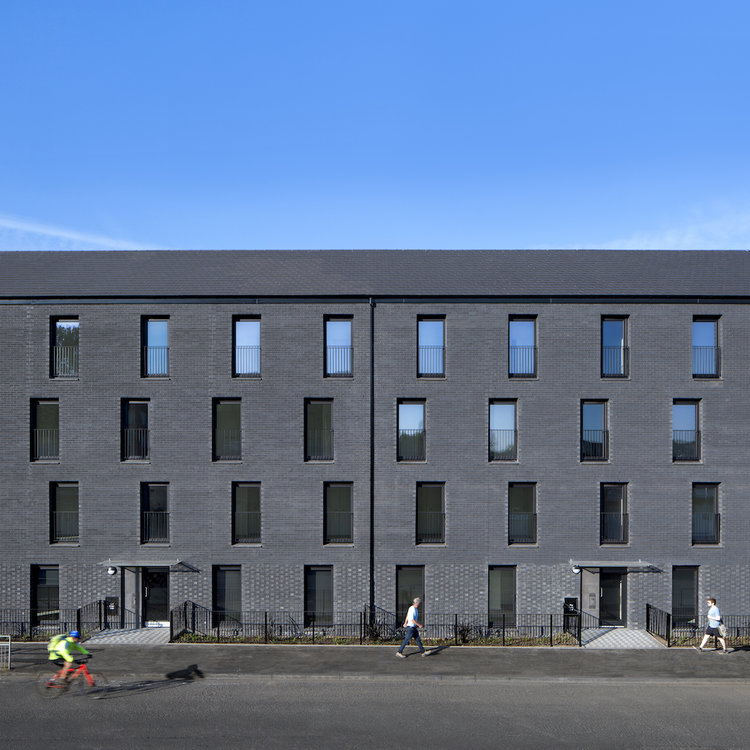 Graeme Gemmell, delivery manager for the Home Group, added: "We were excited to see an approach which recognised the links with the Flemish weaving community which had established itself in Shawbridge in the 19th century and we later met residents in the area who had some connections to this community.
"Graeme's incorporation of some elements which reflect this heritage was cleverly done without delivering anything clichéd."
All images courtesy of Graeme Nicholls Architects