Gold standard for Arc-Tech
---

---
Arc-Tech (Scotland) Ltd has secured the Gold standard Investors in Young People accreditation for the first time.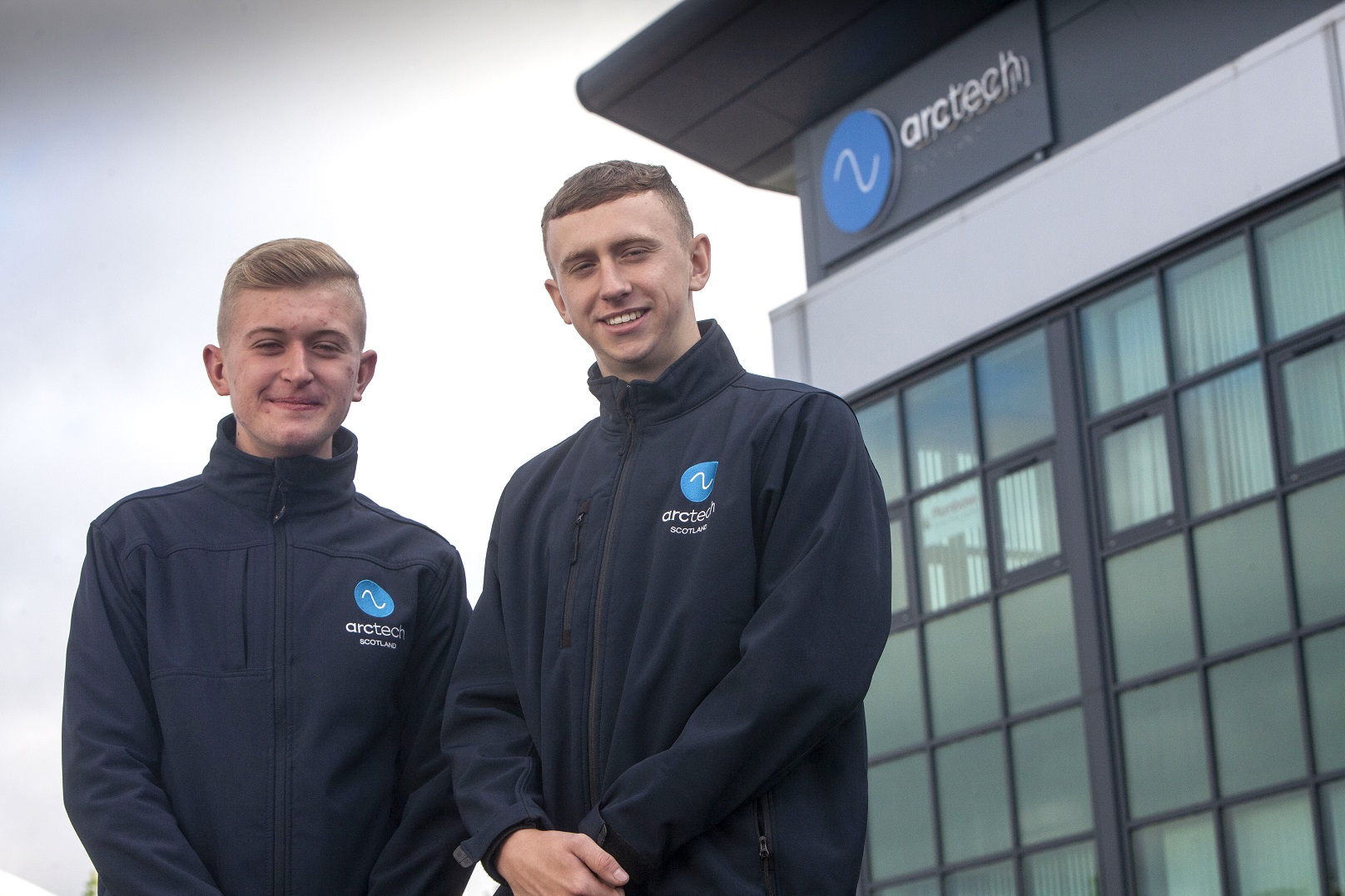 Developed with support from the Scottish Government, Investors in Young People "recognises organisations as an employer of choice" and identifies "practices and pathways that have positive outcomes for young people and creating a talent pool for the future" to help reduce youth unemployment.
The Glasgow-based mechanical and electrical services provider has invested heavily in its staff since being founded in 2016 with figures now in excess of 120, however, the business has always been underpinned by a philosophy of youth training and employment.
In August 2019, a third annual intake of trade apprentices took the total number employed by the business to 11 whilst two staff members are currently undertaking training programmes in surveying and project management.
In total, 23% of Arc-Tech staff are under the age of 28, something that contracts director Alan Rogers states is very important to the long-term success of the business.
Alan said: "Since our company's inception, we have invested a great deal in order to secure expert management and site staff to drive quality and customer service standards, from the very beginning we have been proactive in providing opportunities for young people as we see this as crucial to our long-term success.
"With so many young and enthusiastic staff, I see a bright future for our business and on behalf of the Board of Directors, I thank the Investors in Young People for granting us our the Gold standard of accreditation."