Gordon Cunningham celebrates two decades at Clark Contracts
---

---
Clark Contracts' managing director Gordon Cunningham is marking 20 years at the company this year.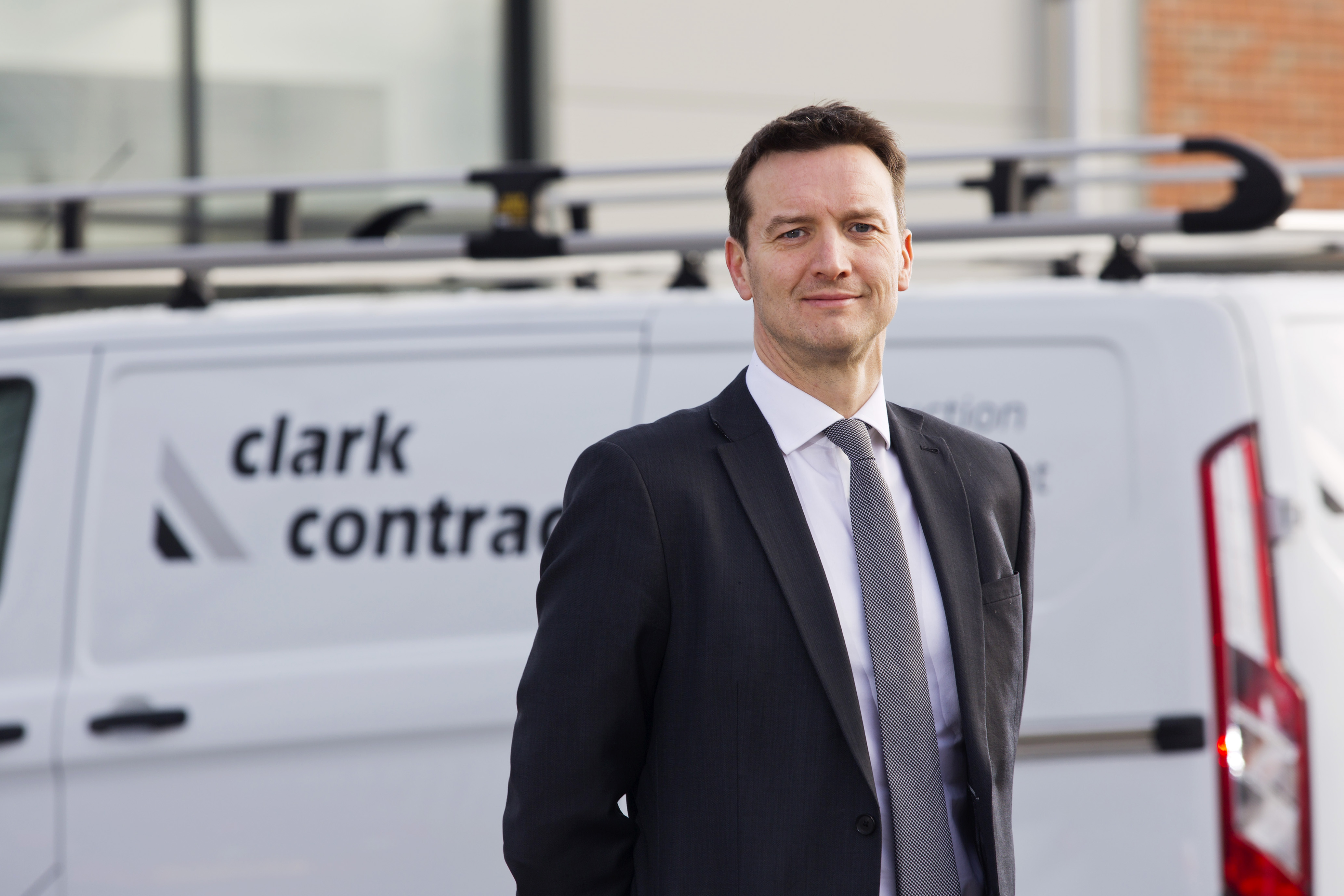 Gordon began his career in 1988 at Doig and Smith where he trained for seven years, graduating in 1995 before moving on to work for a Scottish construction and fit-out company where he qualified as a Chartered Quantity Surveyor in 1997.
Joining Clark Contracts in 1999 as general manager of the small works division, Gordon was promoted to managing director in 2003.
Gordon has been instrumental in the development of the scope, value and complexity of projects completed by Clark Contracts and in the development of its people strategy, specifically, the company's award-winning Academy.
Today, Clark Contracts' turnover is approaching £100 million with the company delivering projects across all sectors throughout the UK.
Gordon said: "What I enjoy even more than seeing the business itself grow, is seeing the people within it develop and progress. We have so many great examples across the business of people who have joined our Academy as trainees or apprentices and have worked hard to complete their qualifications at college and university and then be promoted to senior roles within the company. We now have over 250 employees and continue to invest in our people with over £500k being spent on training in the last 12 months.
"Despite the growth in turnover in recent years, we have achieved continuity in the number of projects delivered. Our focus is on margins and cash and not on turnover, ensuring financial stability. We are not driven by the short term shareholders seeking dividends which allows us to continue to make long term investments in the business and provides greater financial stability."
He added: "It is fantastic to still be delivering projects for some of the customers that we were working with when I joined back in 1999 such as the University of Glasgow, University of Strathclyde and Renfrewshire Council which demonstrates the ethos of approachability, accountability and consistency over the long term."