GRAHAM develops staff and supply chain with £400k investment
---

---
GRAHAM has shown its commitment to investing in the development of its workforce by delivering over £400,000 worth of fully-funded training courses to its staff and supply chain in Scotland.
Over the last three years the firm has provided 30 members of staff with SVQ levels 7-11 qualifications (HNC to Masters Degree standard), with a total value of around £60,000.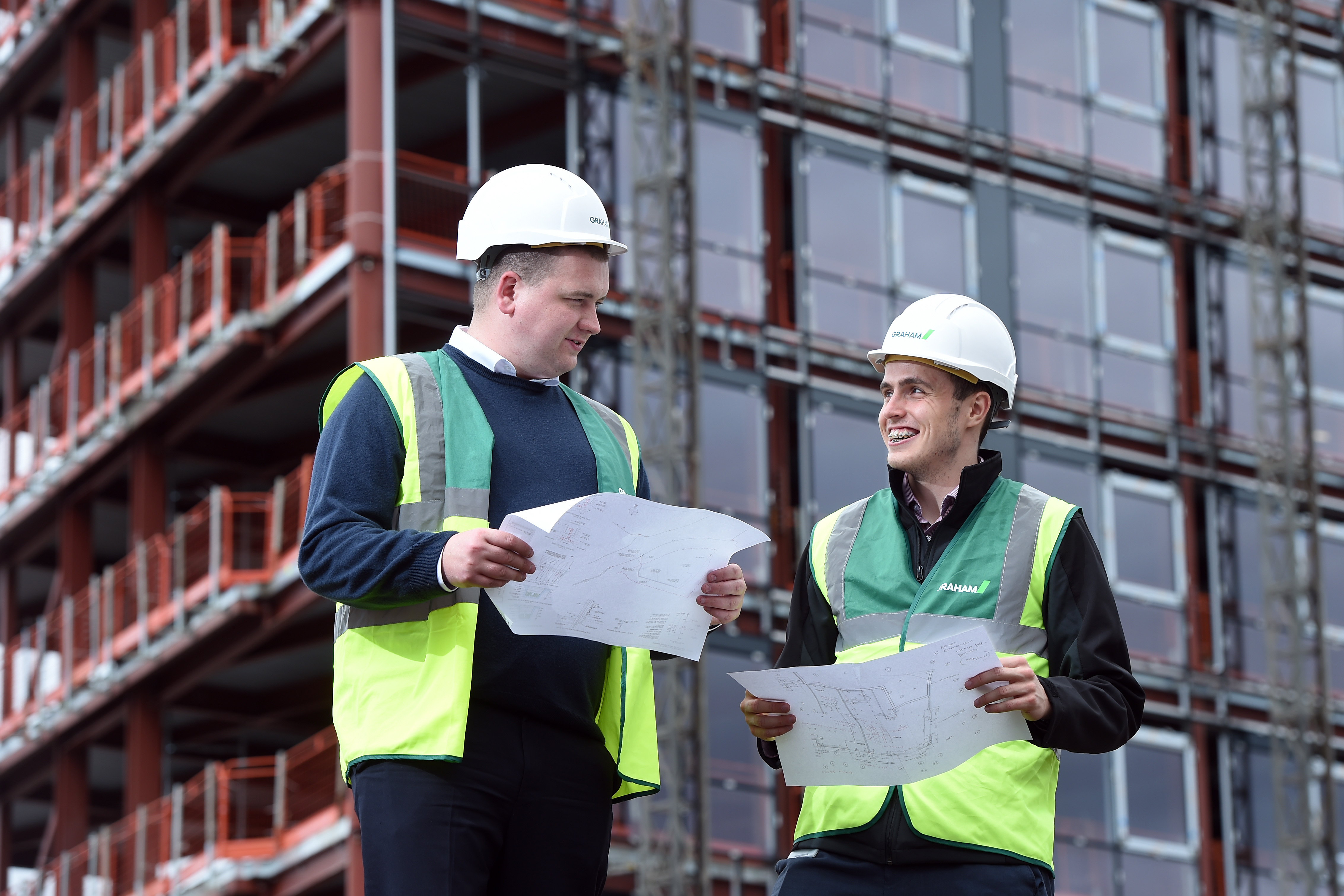 It has also provided around £350,000 worth of fully-funded training to 100 supervisors and managers within its supply chain to date, by pre-empting opportunities for professional development.
During the delivery of the University of Strathclyde's new sport, health and wellbeing facility which was completed earlier this year, GRAHAM and its supply chain partners supported 24 trainees, work experience placements and apprentices during the duration of the project – all but one of whom are now working on permanent contracts.
Established GRAHAM employees also undertook a total of 31 training courses over the duration of the project.
Director of AVQ management, Mark Rooney, said: "As a supply chain member ourselves, the support of GRAHAM has been invaluable to the development of our own small business.
"We have recently taken on new office premises and have been able to increase our staff numbers which is due, in a huge part, to the commitment of GRAHAM to improving and developing the businesses they employ and support."
Debbie Rutherford, community benefits advisor at GRAHAM, said: "We are committed to sourcing and offering opportunities to develop the skills of both our own staff, and those of our supply chain.
"We are also delighted to see the progress of those who joined GRAHAM as part of skills development programmes, and who now work for us on a permanent basis."