Graham Marchbank: Local Design Panels need planners
---

---
It's important that developers behind housing applications understand that a design review is there not necessarily to cut numbers but to get to grips with place-making & quality, writes RTPI Scotland executive committee member Graham Marchbank.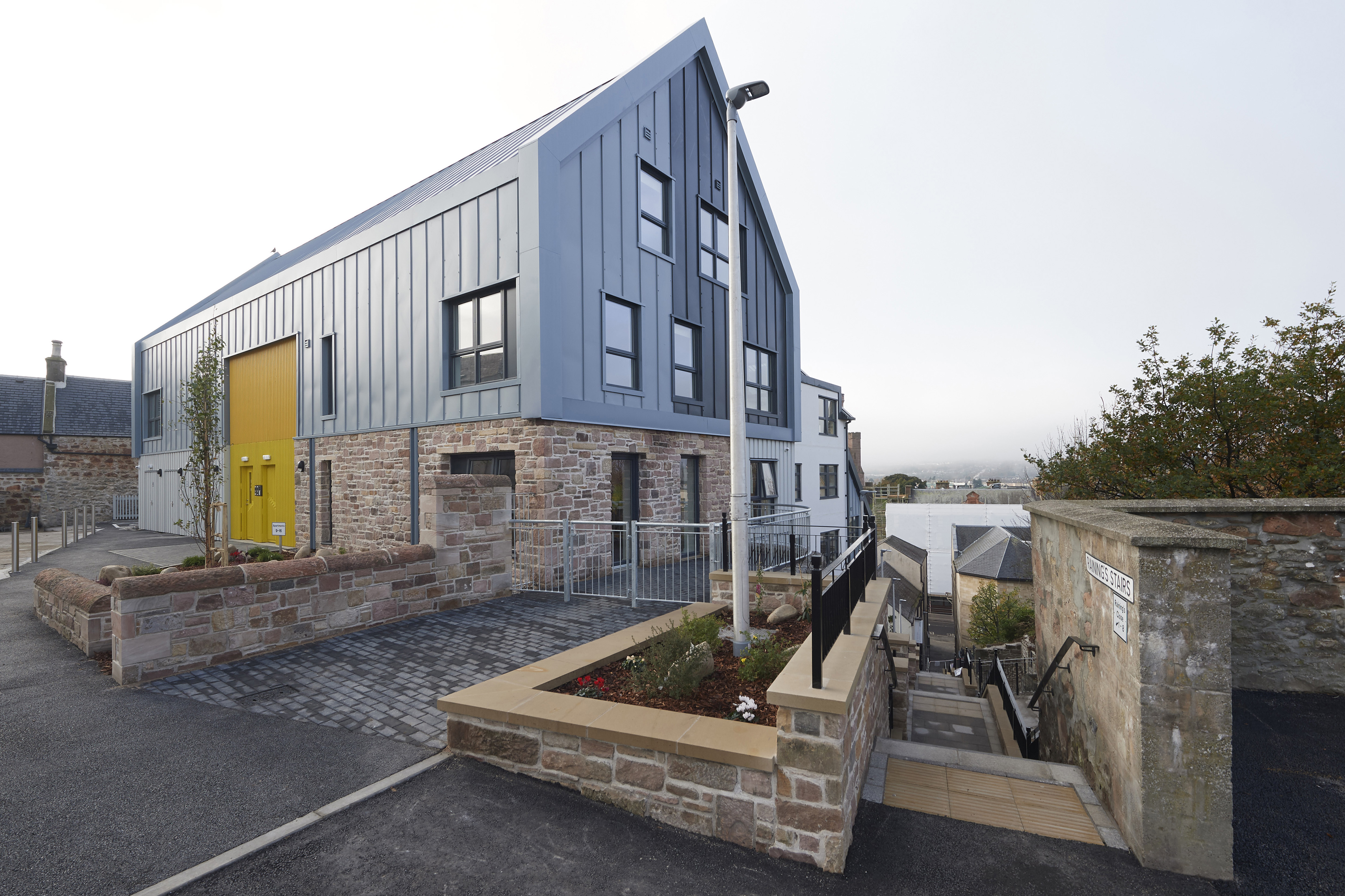 I am one of four planners representing RTPI Scotland on the Edinburgh Urban Design Panel. The panel is one of five design panels (Inverness, Aberdeenshire, Edinburgh, Glasgow and West Dunbartonshire) set up by local authorities across Scotland to give design advice on the quality of new buildings, streets and spaces.
What's it like to be a on design panel?
With design getting higher on the Government's agenda, it is worth highlighting the value of planners on these panels and sharing some thoughts on what it is like to be a panellist, with the hope that more planners devote time to such work.
Panels are normally independent but may become a formal component of development management. They can substitute for the absence of in-house planning authority expertise, say, on landscape design.
It's important that developers behind housing applications understand that a design review is there not necessarily to cut numbers but to get to grips with place-making and quality.
Reviewing proposals before statutory pre-application consultation is normally the best time to offer constructive criticism and signpost lost opportunities, supplementary guidance and advice. Left much later, poor design may be locked into contracts and be beyond redemption.
It is useful if applicants, not just agents, make panel presentations. Once a local authority panel has considered a case, a consensual report is shared with the applicant. It needn't end there however. Reports should influence pre-application consultations, contribute to statutory design and access statements, or be appended to committee reports as material considerations.
Political endorsement is normally a prerequisite of panel formation. Buy-in grows once panels are well established, resolving any early scepticism and added value becomes recognised. There's an opportunity-cost in the long-run if good design loses out.
Design panels are typically made up of a mix of expertise and experience from academics, architects, planners, transport professionals, landscape architects, conservationists and on-call specialists.
For RTPI planners and most others, panel attendance is entirely voluntary. It's a good fit for urban design planners new to the profession, for retired professionals or those active in the third sector.
Developers modified the height and massing of this proposal on the suggestion of the Inverness design panel. It is a candidate for the RIAS best new building award.
Selecting proposals
Since it is not possible to review everything, filters are used to make choices. Panels mainly review development proposals but also consider masterplans or design policies and guidance.
Some panels use the six qualities of Scottish Government's Creating Places as benchmarks for review: distinctive, safe and pleasant, easy to move around, welcoming, adaptable and resource efficient.
Others use design quality audits such as Moray Council's to allow for the selection of proposals with divergent good/bad scores.
The Hierarchy of Development Regulations can be used to focus reviews on national or major developments. The downside of the hierarchy thresholds is when still significant proposals slip under the radar. Equally, in rural places or small towns, the regulatory definition of 'major development' could let local development proposals worthy of panel review slip by. So a bespoke approach can work very well; design panels are not exclusively big-city.
Increasingly, the Place Standard is being used to gather local evidence before schemes are conceived. Progress seems slow, however, on the use of the overarching Place Principle which calls for service providers and locality planning under community empowerment legislation to work together more to improve place-making. That's important where surplus public sector sites come up for review, in the context of, say, a site brief or masterplan.
The ups and downs of panel discussion
Panel deliberations can be perceived as just another layer of conservation control. That need not be the case. Opinions vary and panellists may disagree but the applicants will hear what's said. The aim is to be constructive.
Where building restoration is accompanied by enabling development, panels welcome presentations that demonstrate sensitive preservation of the past alongside the new. However, they will challenge weak arguments for excessive demolition, poor scale and massing or over-development.
Greenfield sites, by and large for new housing, alert panels to topics like permeability, active travel, as well as materials, density and energy efficiency within the wider setting of the site. It's important that developers behind housing applications understand that a design review is there not necessarily to cut numbers but to get to grips with place-making and quality.
Local knowledge also counts for a lot amongst panellists and adds value. Sensitive proposals are best discussed in the context of site history. Developers are normally very good at digging through the archives and telling the story.
Look out for panel opportunities
Local design panels certainly play a role in improving a development in recognising the value of good modern design and a sense of distinctiveness and place.
RTPI members might want to watch out for opportunities to join panels. Those seeking to set up a panel are welcomed as observers at existing panels. You can find out more by searching "design panel" on planning authority websites. Architecture & Design Scotland's website has information about panel support and capacity building.
This article was originally published on the RTPI website.