GRAHAM recognised for health and wellbeing excellence
---

---
GRAHAM has been named as a global leader in people management practice having won the inaugural Excellence in Health and Wellbeing Award at the recent Investors in People Awards in London.
The prestigious award, which was an international award across all industries, was in recognition of GRAHAM's pioneering employee health and wellbeing initiative, CONNECT PLUS*.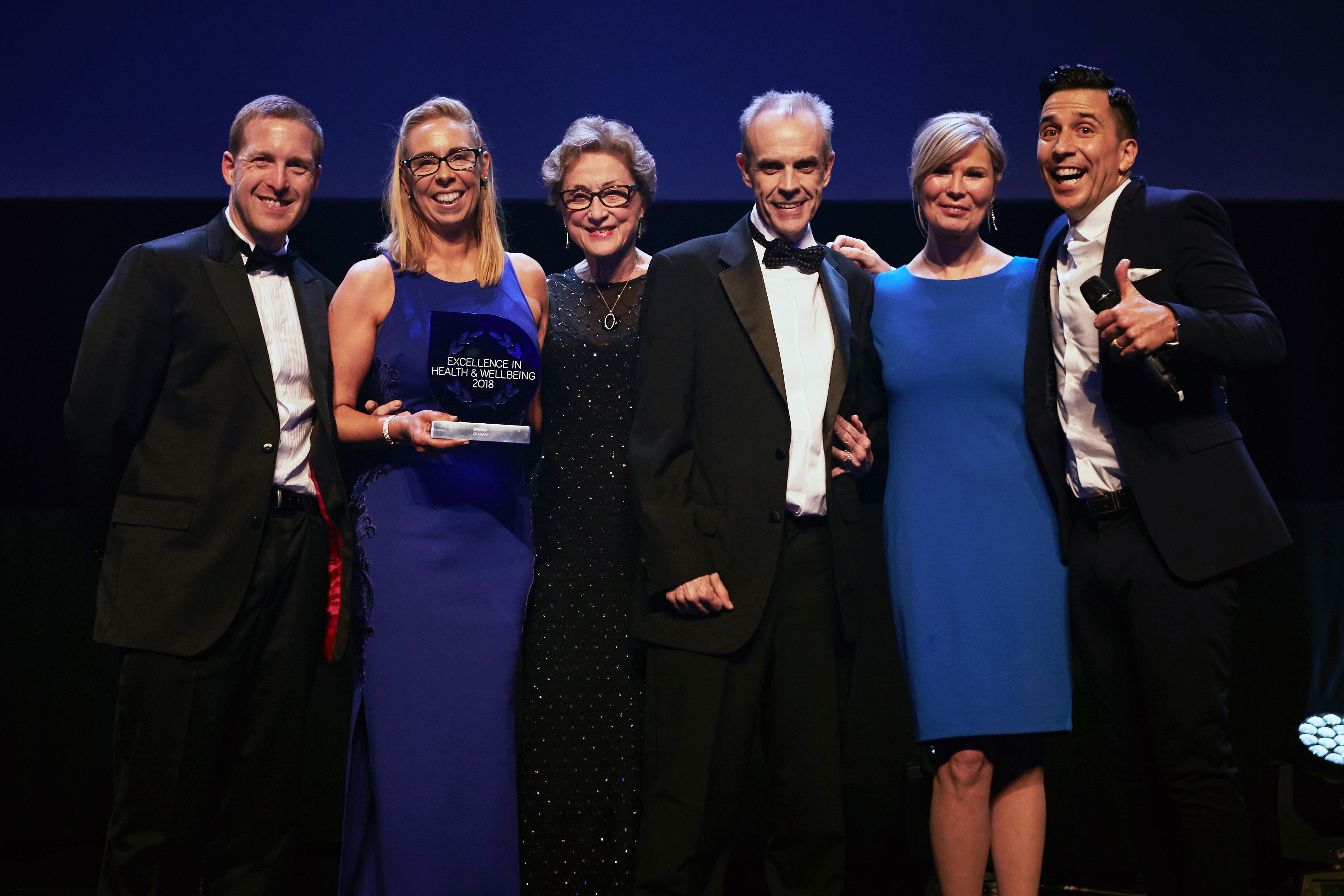 GRAHAM, which has a Scottish headquarters in Glasgow and offices in Edinburgh, Aberdeen and Dumfries, has an annual turnover of £767.6 million (2018) and employs over 2,200 colleagues.
Investors in People is the international standard for people management and enables organisations to benchmark against the best in the business on an international scale. Last year GRAHAM was awarded IIP Platinum accreditation, the highest accolade that can be achieved against the Investors in People Standard and is currently held by only 3% of IIP accredited organisations. GRAHAM also achieved the IIP Wellbeing standard, the first company to achieve both accolades at the same time.
Discussing the inaugural Excellence in Health and Wellbeing Award, Paul Devoy, head of Investors in People, said: "This year's Investors in People Awards were an inspirational celebration of best practice across our international community. It was fantastic to see so many worthy organisations nominated for outperformance in their approach to people management. I commend GRAHAM for their dedication to improving the quality of work for their employees. Congratulations on becoming our first winner of the Excellence in Health and Wellbeing Award."
Michael Smyth, HR director at GRAHAM, added: "We are absolutely delighted that the judging panel, which included Dame Carol Black, who was the government's Head of Health and Wellbeing Strategy from 2006 to 2016, recognised GRAHAM's approach to health and wellbeing as highly innovative and leading the way in the UK. This is an outstanding achievement and it is a reflection of our ongoing commitment to making GRAHAM a great place to work where individuals can attain their personal and career goals."
Mr Smyth continued: "Good wellbeing is good business and our commitment to driving excellence in people management led to the development of GRAHAM's employee health and wellbeing initiative, CONNECT PLUS - a visionary approach to whole person development.
"CONNECT PLUS focuses on individualised plans that develop employees to have the right skills, behaviours and physical and mental wellbeing which will support them to flourish in all aspects of their lives, whilst delivering real results for the business in terms of engagement, retention and productivity."
Based on cutting-edge research across performance, health and wellbeing, the initiative has already produced fantastic results. Staff engagement has increased by 20% whilst turnover is 33% lower than the industry average. The firm has also witnessed a 100% decrease in absenteeism, which is now 400% lower than the UK average.
Mr Smyth added: "For a construction company to be leading the way for all industries is truly ground-breaking. As a measure of GRAHAM's belief in its ground-breaking impact, the company is investing over £1m throughout 2019/20 to roll out the CONNECT PLUS programme to all of its 2200+ employees across the UK and Ireland."
Congratulating GRAHAM on its commitment to health and wellbeing, Dame Carol Black, who sat on the judging panel for the IIP Excellence in Health and Wellbeing Award, said: "GRAHAM has demonstrated a strong comprehensive commitment to the health and wellbeing and engagement of its workforce. It is evident that this organisation has taken on the challenges of employee health and wellbeing, drawing in leadership and engagement from a senior level through to individuals, answering them with a comprehensive programme of policies and actions designed to promote, safeguard and improve health and wellbeing.
"It has formulated a 'Wellness High Achievement Model' focused on manager understanding, supporting an employee to develop resilience, enhancing skills and seeking to influencing the way they do the job; and supporting individuals to be physically and mentally fit. This has expression in a most comprehensive, innovative programme (probably unmatched) of individualised plans and support."