Green light for Turriff Academy renovation
---

---
Aberdeenshire Council planners have approved more than £1.6 million of improvements to Turriff Academy.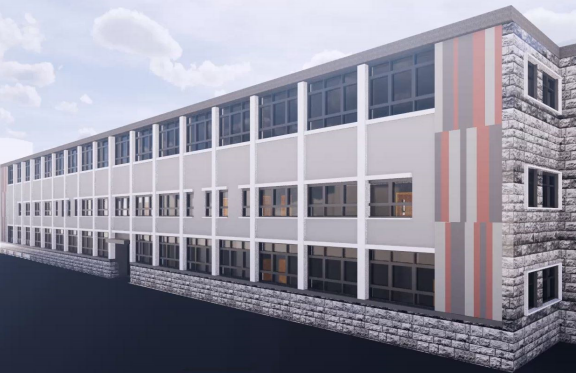 The work will see upgrades to the drama department, gymnasium and pupil toilets.
At the same time, there will also be the creation of a new fitness suite, several pupil breakout areas, much-needed repairs to windows and the demolition of an office building at the rear of the site.
The largest section of work proposed will see the replacement of windows on the north wing replaced in their entirety, on the west wing at ground level and on the gymnasiums located in the south, removing the old metal ones and installing new double glazing.
The north side will also see replacement of cladding, some cills and lintels, render, column enclosures and repointing of the base course to all the elevations.
Internal works will see the creation of a fitness room in the west wing, while pupil breakout areas will be constructed on the ground floor of the north wing next to the rear street level exit.
Demolition is also to be undertaken of the office which sits to next to the assembly hall on the end of the north wing as it was found that subsidence of the structure was not economic to deal with.
The council's architect, Lynn McGowan, said: "A balanced decision was struck for the brief between necessary repairs, maintenance and improvement of the buildings, and also the need to carefully manage improvements within an education setting while improving suitability.
"Works were prioritised to areas of the building seen as being in the poorest condition and that would benefit most from renovation.
"The intention is not only to repair but to also provide a safe, modern and aesthetically pleasing education setting and workplace."
Councillors on the Formartine area committee have set aside £1,682,000 for the works, with just over £1m of that coming from its repairs and maintenance budget and a further £670,000 from the education and children's services enhancement pot.