Ground breaks on £2m Edinburgh play barn
---

---
Craigies Farm Shop in Edinburgh has broken ground on a £2m building project to construct a new barn which will house a play area and animal petting zone.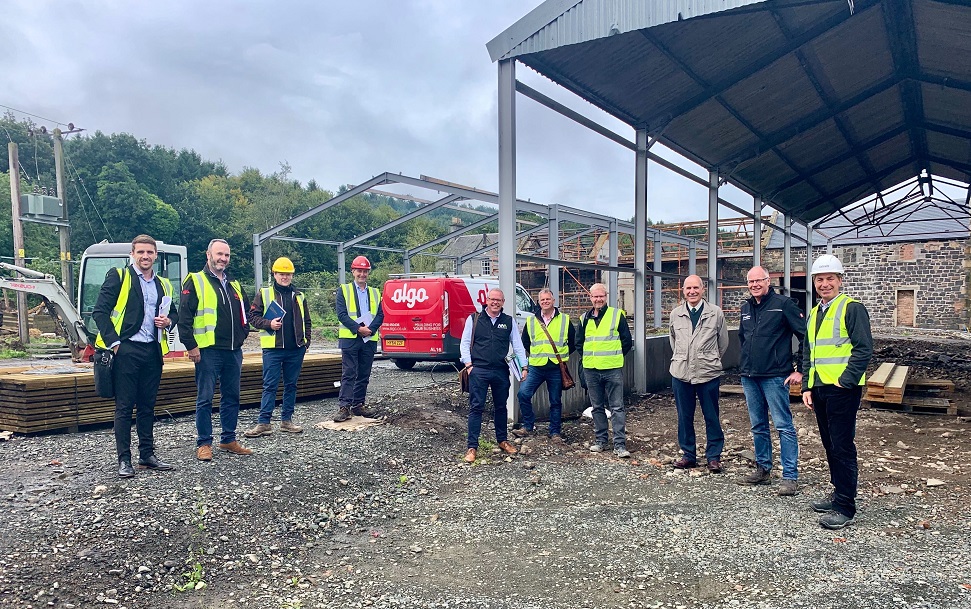 The project, which will be completed in 2021, is the latest in a long line of developments made at Craigies Farm, which also has a farm shop, café and popular Pick Your Own produce activities alongside being a working farm.
This will be the fourth project that contractor Algo has completed for the family-run business, and it is being carried out with significant support from landowner Rosebery Estate.
Craigies has expanded its offering over the past six months, pivoting to offer an online ordering system during lockdown to ensure customers could still access their farm-fresh produce. On the back of the success of their Pick Your Own fruit activities this summer, they have also been shortlisted as finalists in the upcoming Farm Retail Awards.
John Sinclair, founder and managing director at Craigies, said: "We are excited to be breaking ground on this new project, which will further enrich the Craigies experience for the families who visit us. The Play Barn marks a significant investment in what we can offer customers and is a welcome beacon of hope after a challenging year.
"The popularity of Pick Your Own this year has highlighted the demand for fun family activities – we believe it's so important to discover new ways to engage children with the countryside, food and farming."
Murray Alexander from Algo said: "Algo are delighted to be working once again for Craigies Farm on the construction of The Play Barn. Algo has a long-standing relationship with John Sinclair and Craigies Farm, built over the last 15 years during which time we have delivered numerous successful projects for them. As such, we are grateful to have been given the opportunity once again to be involved in the next chapter of the Farm's development.
"Our key values as a company are to provide excellent customer service, high quality workmanship and ultimately deliver buildings that meet the client's needs. It is our belief that by doing so we develop strong and lasting relationships with our clients and are able to continue to serve their needs as their own businesses develop and expand over the years, as we have done with Craigies Farm.
"We look forward to working closely with John and his team over the coming months."