GSS Developments urges curlers 'Don't put prostate cancer conversation on ice'
---

---
Scottish curlers are being encouraged to brush up on their awareness of the risk of prostate cancer.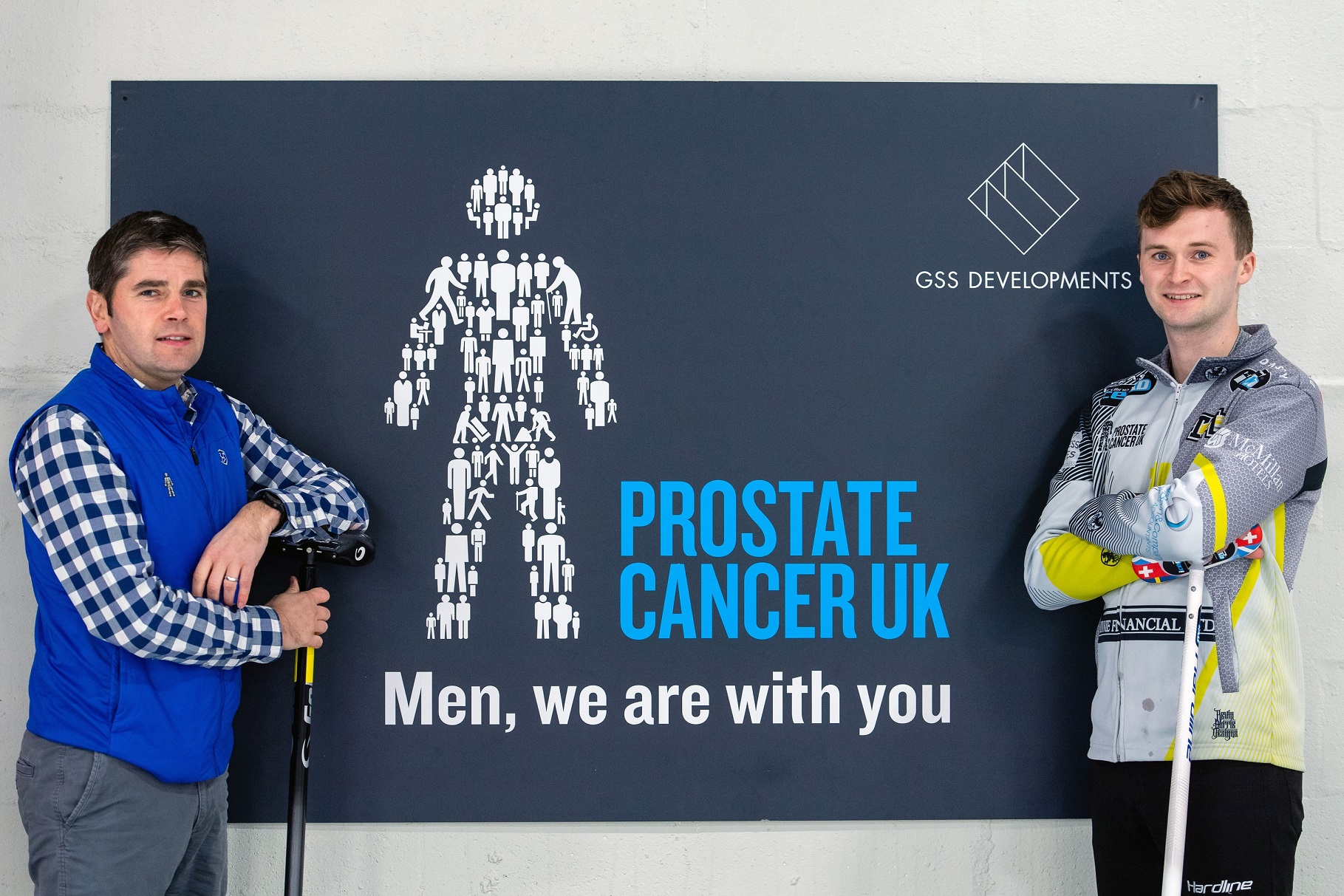 Prostate cancer is the most commonly-diagnosed cancer in men in Scotland with one in eight at risk of the disease, and now property group GSS Developments is backing a promotional push which it hopes will encourage men not to put vital health conversations on ice.
It is estimated there are more than 10,000 active curlers in Scotland, and with a significant number being men aged 50 or over, they are a strong demographic match for those most likely at risk of prostate cancer.
Putting it in context, based on the one in eight statistic, for every 'all male' curling match that takes place, someone in that game is statistically likely to be affected by prostate cancer. One man dies from the disease every 45 minutes, which is the average time it takes to contest just three ends of curling.
Former European curling champions Team Mouat, led by skip Bruce Mouat, are supporting the campaign by displaying the Prostate Cancer UK logo on their tops, which they will wear at national and international tournaments.
GSS has also made a cash donation to the national cancer charity and has paid for advertising awareness signage at Curl Edinburgh at Murrayfield, which is home to 80 different curling clubs and 1,600 curlers.
GSS is owned by the Stevenson family, the developers behind the new Grade A office development 2 Semple Street in Edinburgh and ABZ Business Park adjacent to Aberdeen Airport.
GSS founder George Stevenson, 74, was diagnosed with prostate cancer 13 years ago and it only came to light by chance because he had to undertake a medical for insurance purposes. He had no symptoms but required radical surgery and because the cancer was discovered in the early stages he has since been cancer-free.
He was later instrumental in gathering support from business colleagues to help transform a ward at Aberdeen Royal Infirmary into the UCAN Centre (Urological Cancer Charity) and he continues to help raise awareness of the condition.
Sadly, GSS has lost a valued staff member to the disease, while a close friend of director Paul Stevenson has also been treated.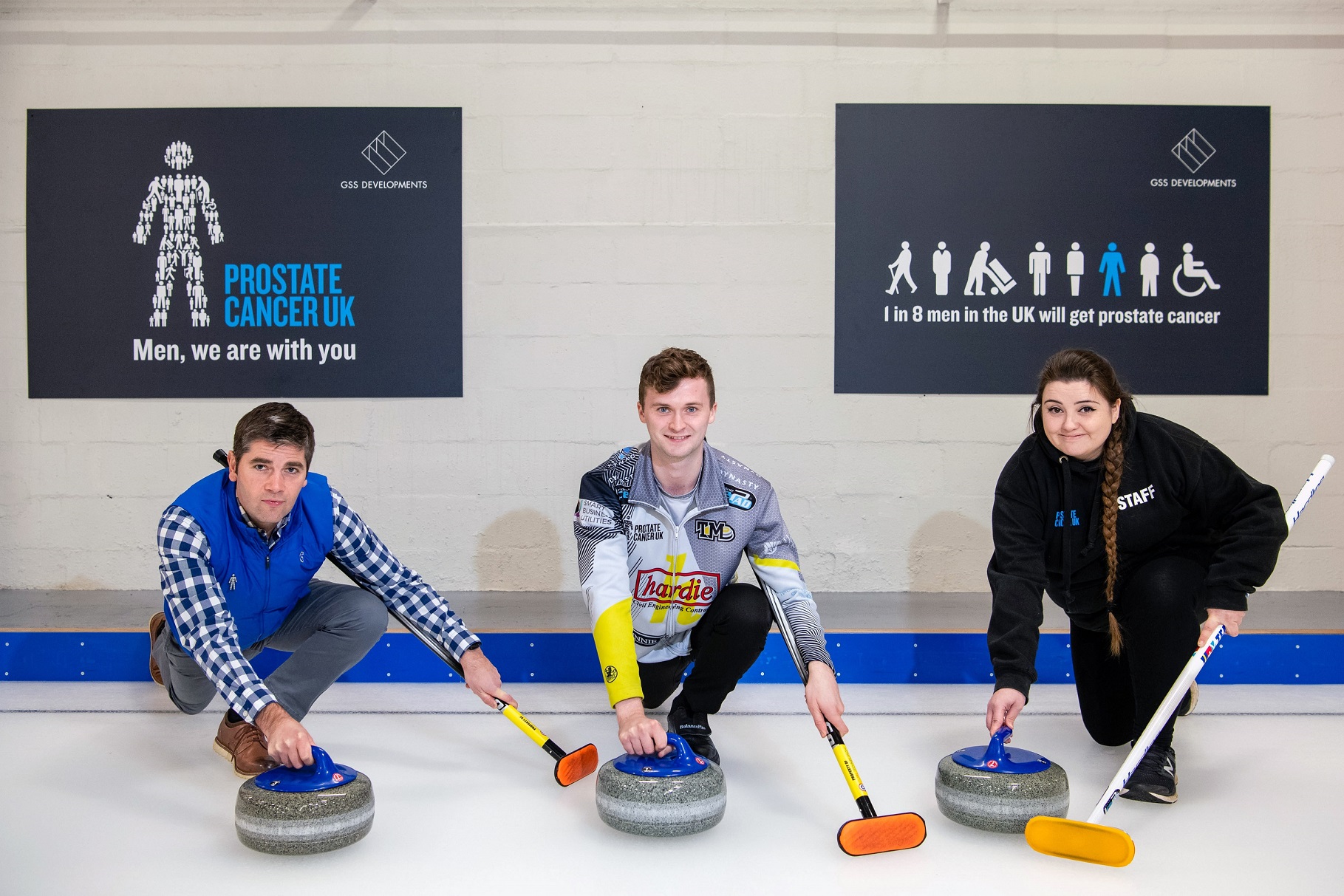 Paul and brother and fellow director Tim, who both curl, spotted the opportunity to help develop greater awareness of the condition amongst part of the population most at risk.
Paul said: "We know from personal experience how devastating prostate cancer can be if not identified in the early stages. We were lucky in that our father had been undergoing a medical for insurance purposes and was completely unaware he was harbouring prostate cancer. He was showing no symptoms and was otherwise healthy, but the PSA marker threw up concerns and he was able to undergo potentially life-saving treatment.
"In the curling world, players tend to start at a young age, leave the sport for a while when they enter work or go off to university, but then many return to take it up again, typically in their 40s or 50s. This is close to the age when men become more at risk of prostate cancer.
"It struck us that we had a very good platform on which we could encourage fellow male curlers to speak to their GP about the PSA blood test, which is a possible marker, and their risk to the disease."
Bruce Mouat, the youngest skip to ever win a Grand Slam of Curling title, and 2018 European Champion said: "We are delighted to play our small part in raising awareness in our sport of the risks many men face from prostate cancer. We hope that by wearing the Prostate Cancer UK brand that the curling community will understand better the one in eight risk statistic, and more men will seek important health information."
Bronwyn O'Riordan, Prostate Cancer UK fundraising manager in Scotland, was delighted to be invited along to see the newly installed signage at Curl Edinburgh, meet Bruce Mouat and receive the donation from GSS Developments.
Bronwyn said: "It's fantastic to see another sport engaging with us, this is a great opportunity to raise awareness amongst curling members and fans. I hope that by learning more about the at-risk groups, including men over 50 and the 1 in 8 statistic, that Scottish curlers access the services of Prostate Cancer UK.
"Curl Edinburgh has our 'Man of Men' pin badges available and we'll be sending health information cards through for club members. I'd be delighted to support any curling clubs or rinks who wish to get involved in the awareness and fundraising of Prostate Cancer UK. Thank you to Curl Edinburgh and GSS Developments for their support."