Housing association goes back to drawing board after Peebles appeal rejected
---

---
Eildon Housing Association has pledged to unveil alternative proposals to develop new affordable homes at Tweedbridge Court in Peebles after its initial plans were rejected by the Scottish Government.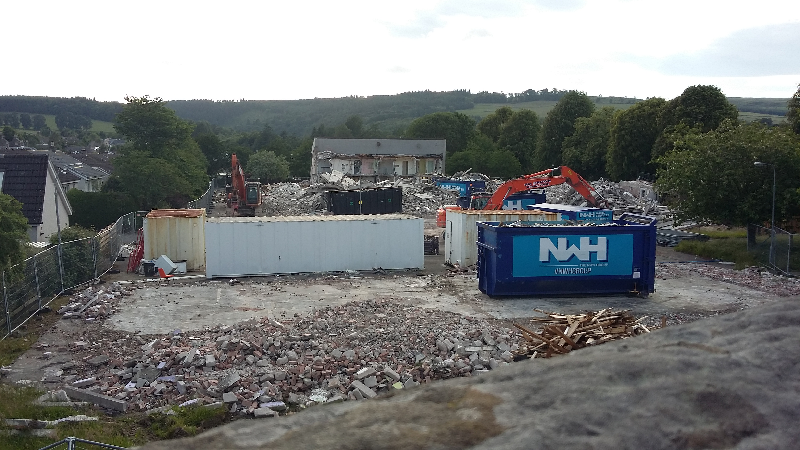 The Association had acquired and demolished vacant buildings at the site and submitted plans to Scottish Borders Council to deliver 40 new flats within two four-storey blocks.
Under the proposals, one of the blocks was to have level access and be served with a lift to allow those with limited mobility the opportunity to live there. Ground levels prevented a similar option on the second block.
During the consultation, Eildon said it was very much aware that the location is a very prominent site within Peebles and as such had taken great care in its approach.
It selected local architect Camerons and partner contractor Hart Builders, both of whom have a track record of sensitive and quality housing designs and construction with a full understanding of the built environment in the Borders.
However, the plans were rejected by Scottish Borders councillors, despite being recommended for approval by the council's planners.
Eildon's appeal against the decision was then dismissed by the Scottish Government.
The Association is now working on alternative proposals for the site which it hopes will meet approval of the local authority and the government planning reporter.
Nile Istephan, Eildon's chief executive, told our sister publication Scottish Housing News that a compromise solution to the development was planned even if the reporter found in the Association's favour to ensure the wider community were supportive of the plans.
He said: "Eildon Housing Association is disappointed that the Scottish Government has dismissed our current plans, on appeal, for the development of affordable homes at Tweedbridge Court in Peebles. Despite the overall conclusion of the appointed reporter, it is clear from the decision notice that the provision of affordable homes at this location is supported and a number of the concerns expressed about the scheme have been dismissed.
"High-quality affordable homes are desperately needed across the Borders and we are extremely keen to make sure we deliver them. That's why, following discussions with ward councillors and representatives of the community council, we are well advanced in developing fresh proposals for this site which we hope will encourage wider support for the re-development of Tweedbridge Court.
"We plan to submit these proposals for planning in August and we are confident that this alternative scheme will secure planning consent to allow us to regenerate this long-standing derelict site."