Ineos to build new Grangemouth energy plant in £1bn infrastructure investment
---

---
Grangemouth refinery owner Ineos is to invest £350 million in a new energy plant at the site as part of a £1 billion infrastructure spend across the UK.
The new plant will replace the existing 40-year-old facility at the refinery and petrochemicals site on the Firth of Forth.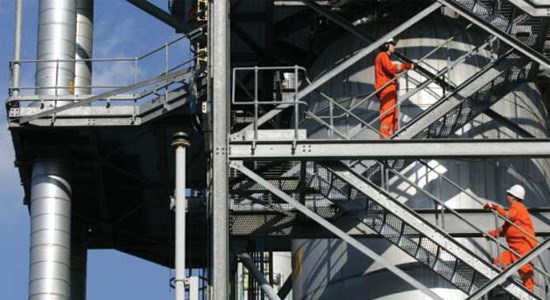 Ineos will also spend £500m on the Forties Pipeline System, keeping the North Sea's main oil and gas artery operating into the 2040s.
The other £150 million is to be spent at its Hull premises on a 300,000 tonne per year VAM (Vinyl Acetate Monomer) plant.
CEO Tobias Hannemann said: "This is a huge vote of confidence in Scottish manufacturing and shows our commitment to Scotland for the long term.
"The investment improves the efficiency and reliability of the Grangemouth site. It forms part of our wider plans to secure a bright future for manufacturing in Scotland and will continue its renaissance as a world class petrochemicals facility."
The new energy plant will provide steam and power to all of the Grangemouth facilities, using less energy and saving costs, the firm said.
Mr Hannemann added: "This new energy plant is key to the future development of the Grangemouth site and demonstrates Ineos' commitment to its businesses in Scotland."