Inverness Justice Centre given March opening date
---

---
Scotland's first purpose-built justice centre will open on 30 March 2020.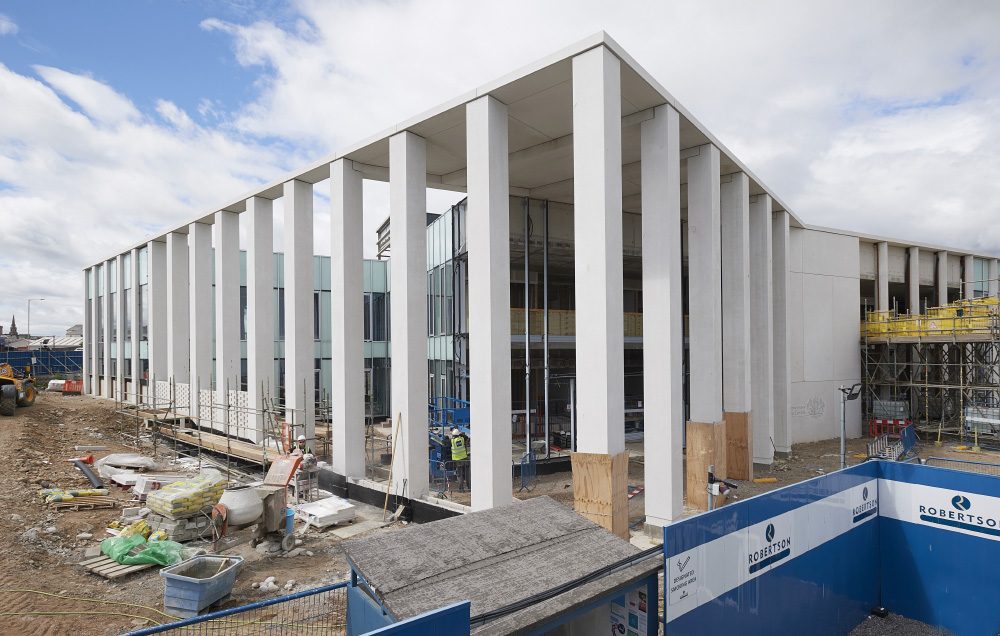 Plans are in place for Inverness Sheriff Court and Justice of the Peace Court to move from the castle to their new home in Longman Road.
As well as providing modern court and tribunals facilities, the new centre will be home to a range of justice and support organisations offering integrated services for victims, witnesses, litigants and other users, with specially designed facilities for children and young people.
Eric McQueen, chief executive of the Scottish Courts and Tribunals Service, said: "The construction of the Inverness Justice Centre is progressing well and we are now preparing to relocate the courts from their historic home into the new centre. The centre will represent the changing face of justice by including facilities and technology to remove the need for children to appear in person at court and to support the development of digital case management for summary crime in the future."
Construction began in late 2017 with contractor Robertson Construction Ltd and is on track. The focus in the New Year turns to fitting out the building interior in preparation for opening in March 2020.
The justice centre has six courtrooms and a tribunals hearing room that incorporate the digital technologies to simplify and enhance the experience for all users.
Separate and discrete areas will be available for jurors, witnesses and the local faculty. Facilities for video links and recording of evidence for children and vulnerable witnesses are included. Within the justice centre, the criminal courts are located on the first floor, with the civil courts and tribunals on the ground floor, creating separate spaces for different users of the centre.