Jan Etchells elected as FMB's first female national president
---

---
Members of the Federation of Master Builders (FMB) have elected Jan Etchells as their new national president.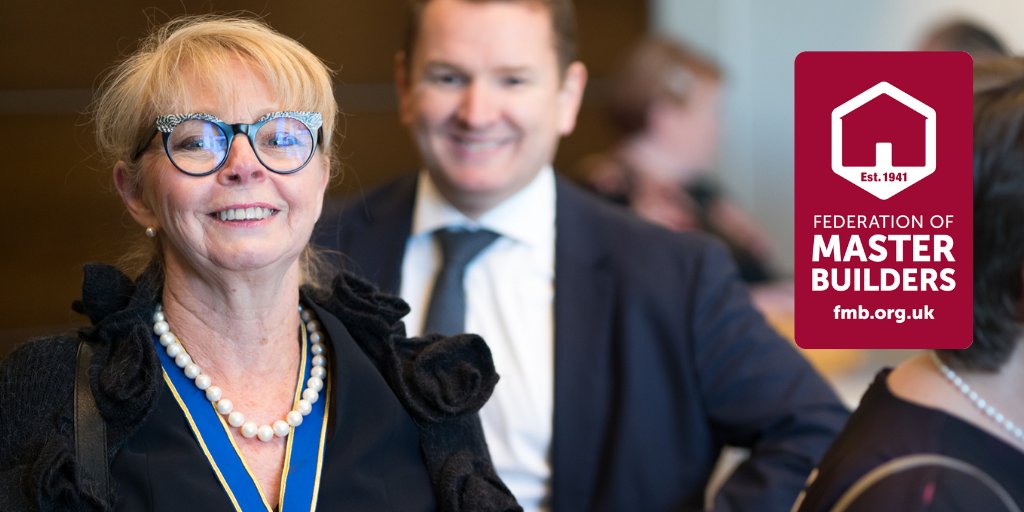 The appointment, which came at the virtual AGM on September 18, sees Ms Etchells from Syntonic Kitchen Technicians Limited begin her two-year term as FMB president at a challenging time for the small and medium-sized (SME) building industry.
Alongside the difficulties caused by the coronavirus pandemic and Brexit uncertainty, however, there is also much to be positive about as the FMB turns 80 in 2021. The FMB said it welcomes Jan and looks forward to working with her to support members, champion the FMB badge of quality, and promote membership that makes a difference.
A long-term member of the FMB's London board, Jan takes over from Arthur McArdle of Woodfield Building Services (Staffs) Limited, and becomes the first woman to be appointed to the role. The FMB thanked Arthur for being a champion for apprentices in the construction industry, and for steering the FMB through some tough times, most notably, the coronavirus pandemic. Kevin Ireland of Delta Property (Cardiff) Ltd was elected National Vice President.
Jan Etchells said: "I am extremely honoured to represent our membership and take on the role of FMB President at such an important time. I want to see our members thrive, and take pride in their FMB membership. I love our industry and really want to give everyone a chance to discover how great it is and the opportunities available. I want to be a champion of quality, and would love to help the next generation to choose construction as a career regardless of gender."
Brian Berry, chief executive of the FMB, said: "I'm delighted to be working with Jan Etchells over the next few years to take the FMB forward. The FMB has an ambitious three year strategic plan to raise standards within the building industry and to act as the champion for SME builders. Jan is a passionate advocate for small builders and her election comes at a time when we need strong leadership during these uncertain times."