Lamont City Farm gets a helping hand thanks to hub West Scotland
---

---
hub West Scotland and its supply chain partners have come together to provide Lamont City Farm with a much-needed refurbishment following the successful transformation of the Harestanes Community Centre in Kirkintilloch.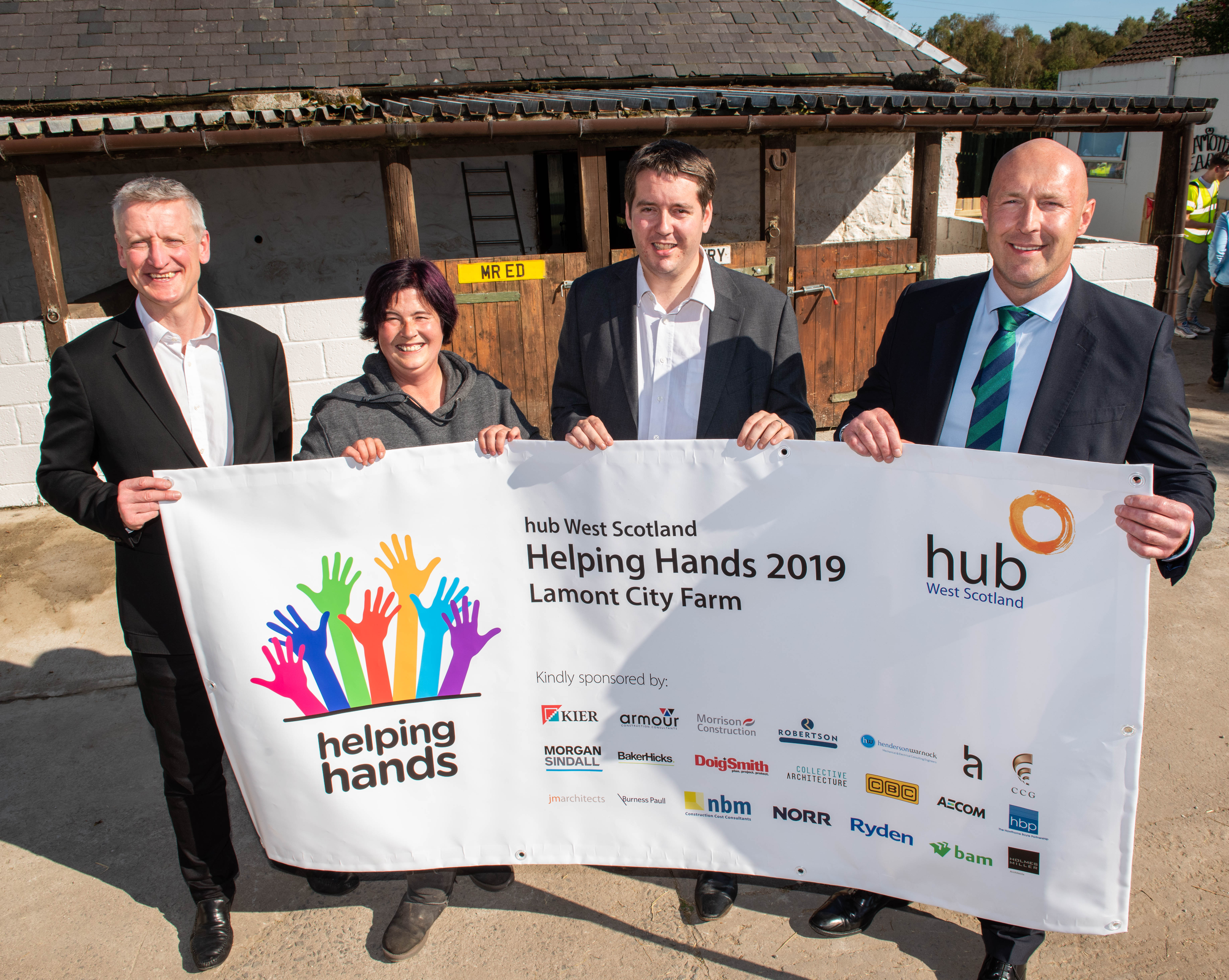 The work forms part of the Helping Hands initiative which sees hub West Scotland and its partners collaborate to provide a combination of talents, labour, materials and financial contributions that are applied to revitalise important and valued community facilities.
Lamont City Farm was selected in conjunction with Renfrewshire Council as the community facility that would benefit from the initiative.
Over £38,000 of work has been carried out by a range of supply chain partners, including Kier Regional Building, which has project managed the initiative. The improvements include repairing the cracked concrete yard, installing new paths, carrying out essential upgrades on animal enclosures, building a hay shed and providing new decking and equipment for the children's play area.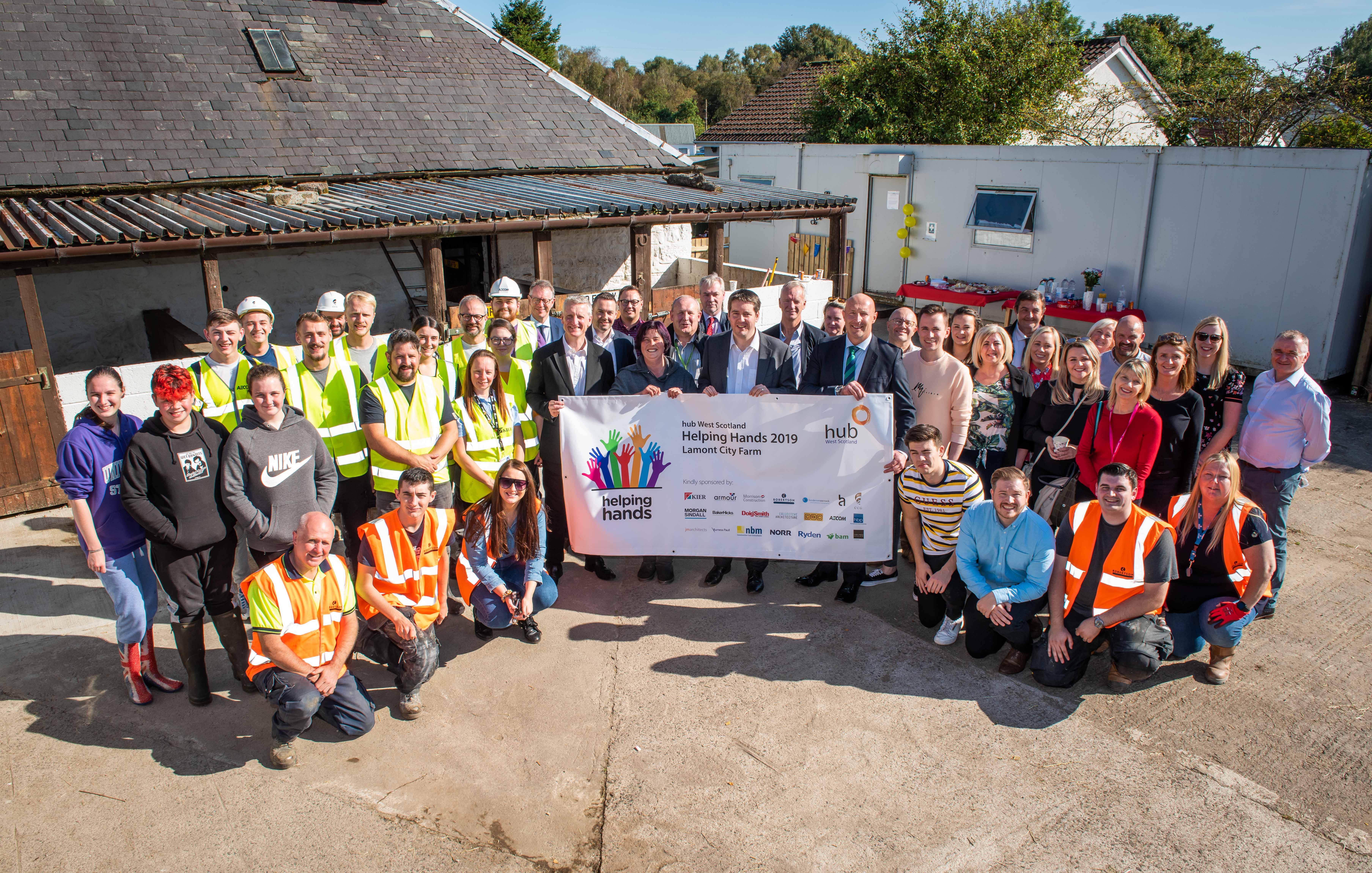 Established in 1977, the farm remains a popular local attraction with around 10,000 visitors annually. Yvonne from Lamont City Farm was extremely grateful and explained the difference the improvement works have made: "It's been an incredible week for us all. The volunteers are really excited with the transformation of the farm.
"We're really pleased the animals now have more comfortable homes, and our volunteers and visitors will be able to enjoy the farm even more thanks to the many improvements. It's been amazing and we can't thanks everyone enough."
Neil Bibby MSP for West of Scotland visited to see the work that was carried out. He said: "The hub West Scotland Helping Hands Initiative is a fantastic way to support facilities like Lamont City Farm. Thanks to the improvement works, the local community can continue to enjoy the services the farm has to offer."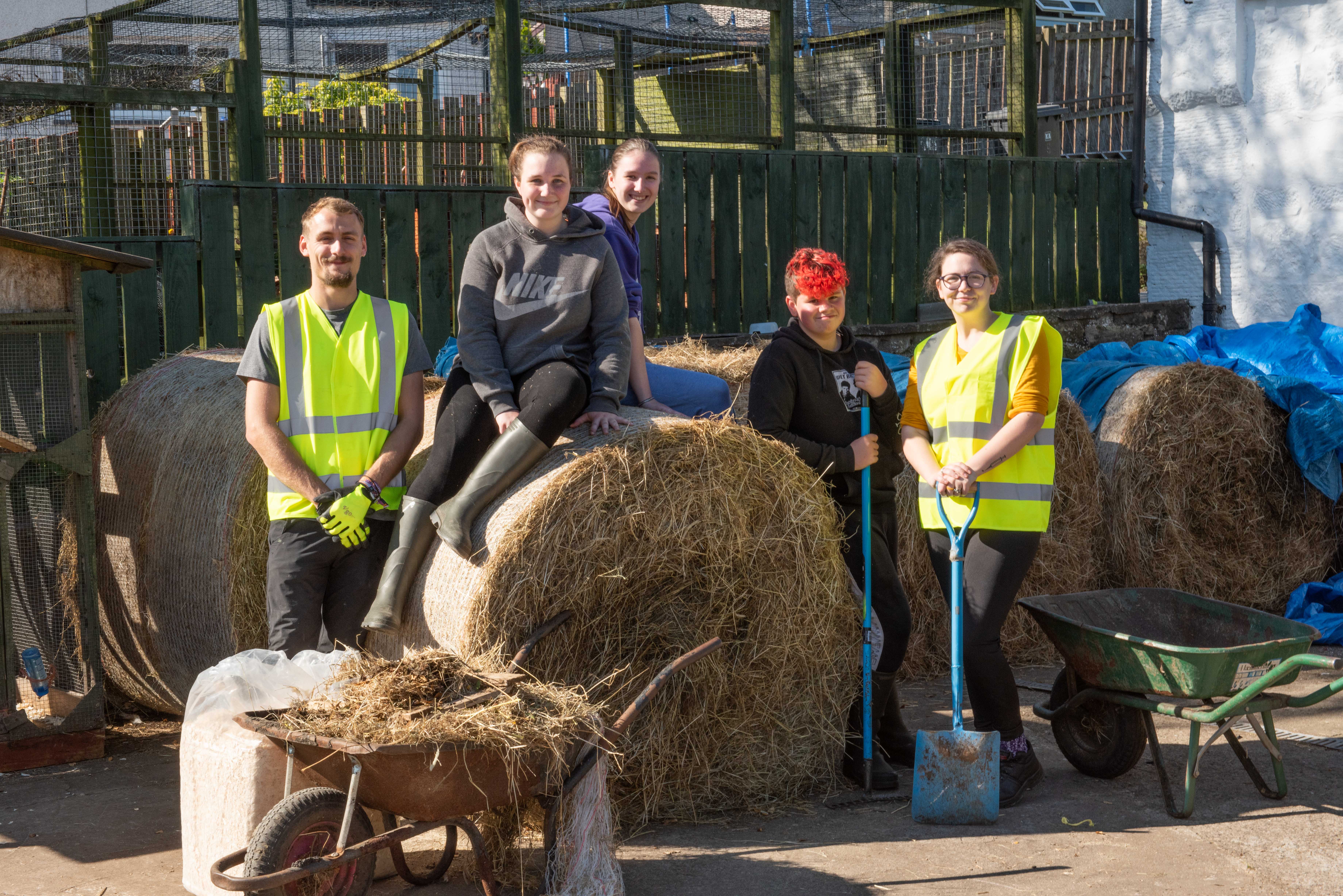 Iain Marley, CEO of hub West Scotland, said: "This year's Helping Hands initiative is another stunning success thanks to the skill, hard graft and generosity of our fantastic supply chain partners and the hub West team.
"We are grateful to Renfrewshire Council for nominating Lamont City Farm and the opportunity for the hub West partners to come together and deliver such significant improvements to the benefit of the Lamont City Farm and the wider community.
"Adding value to communities is at the heart of our purpose and the success and fun we enjoyed here creates a great incentive to continuing with that mission through the next Helping Hands project."
Phil McDowell, operations director at Kier, added: "We are proud to have project managed this important initiative. Everyone in the supply chain has lent a huge helping hand with donations and carrying out repairs and upgrades. It's very rewarding to see the impact this has made to the farm and the wider community."