LDN church extension scoops top prize at EAA Awards 2019
---

---
St John's Church was last night named Building of the Year as the Edinburgh Architectural Association unveiled the winners of its 2019 awards programme.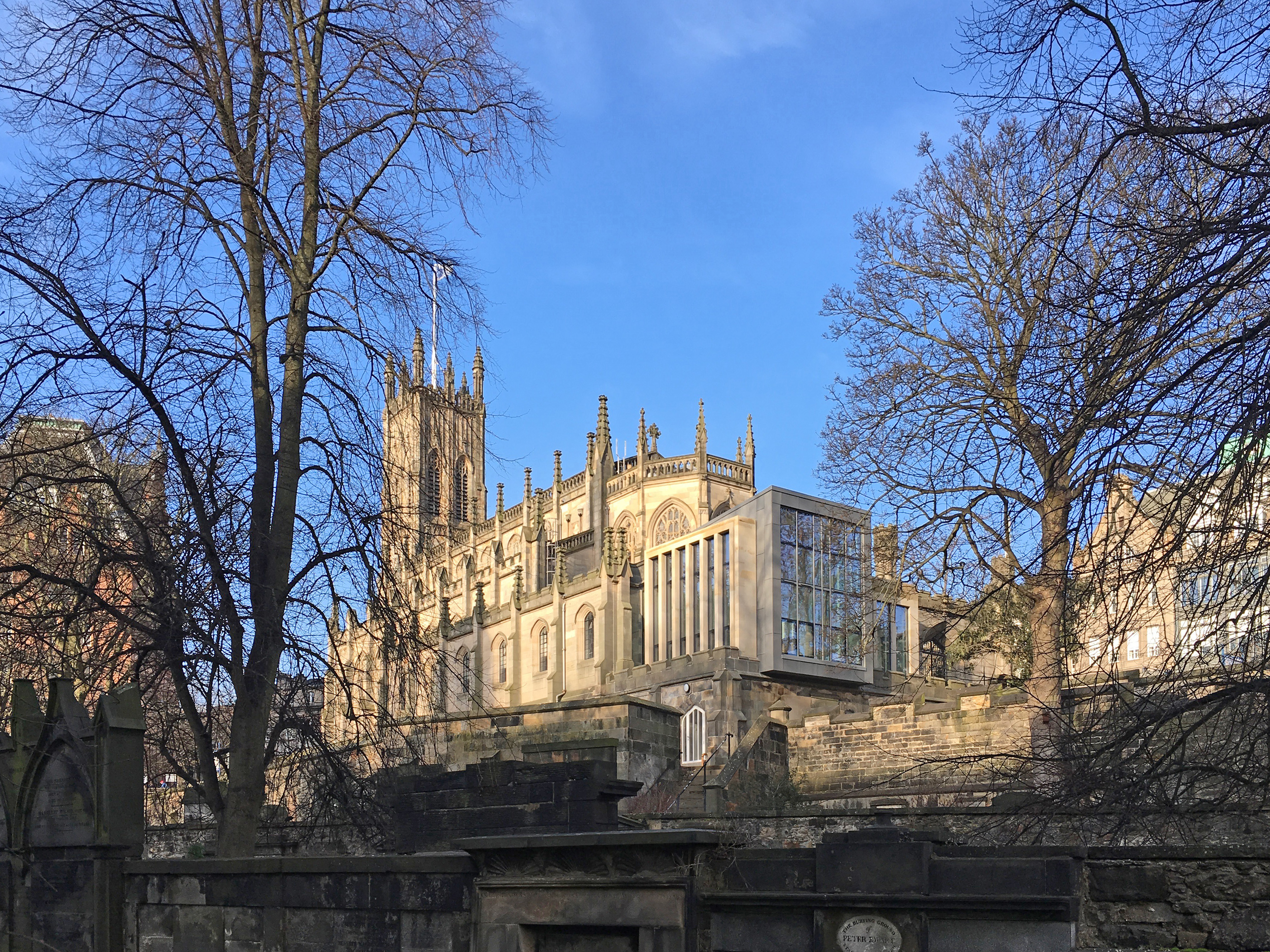 Drawn from 15 shortlisted projects from 46 submitted entries located within the Edinburgh chapter, the winners were announced at a drinks reception at St Cecilia's Hall attended by around two hundred architects, sponsors and their guests.
Awards were made in seven categories: Large Project, Regeneration // Conservation, Small Project, Wood, Ambassador and Student Award. A final winner was chosen from the chapter area to receive the Building of the Year Award for which a silver medal is presented to acknowledge and publicise excellence.
The judging panel this year comprised of Nicholas Taggart RIAS – EAA Vice President, Alastair Cook RIAS – EAA Council Member, Sally Stewart – Head of Architecture, Mackintosh School of Architecture and Kate Duckham of Port of Leith Housing Association.
The full list of winners were as follows:
Building of the Year – sponsored by Taylor Maxwell
St John's Church, Alteration and Extension – LDN Architects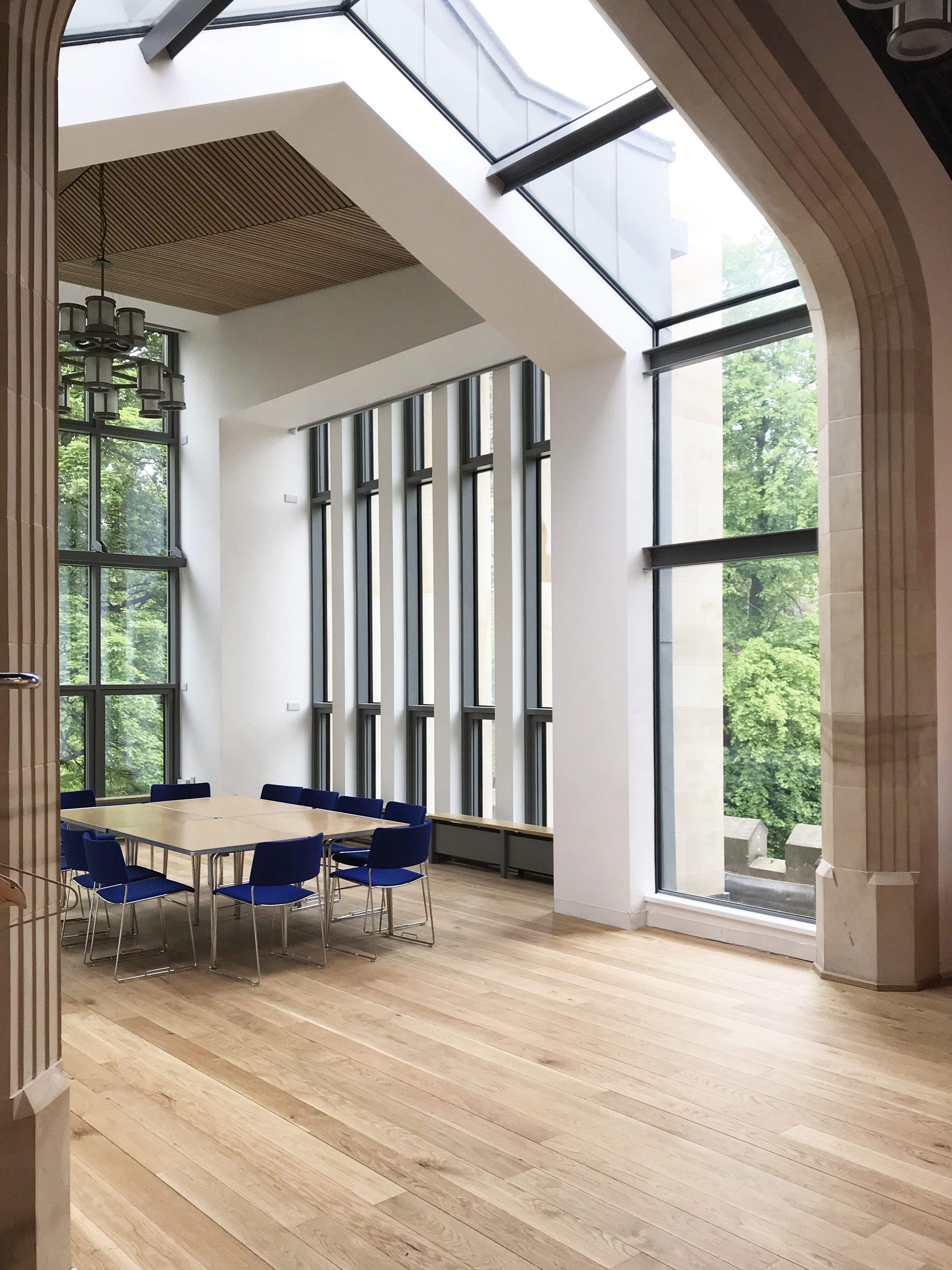 Judges welcomed how, with an economy of means, the architects had delivered significant benefit to the Church's client and user group. A genuinely positive iteration between client and architect, the project demonstrated the real value that a skilled architect can bring to all stages of the design process.
Large Project – sponsored by Russwood
Winner - Bayes Centre – Bennetts Associates
Judges felt that the complex programme had been skilfully handled, with moments of delight, variety and spatial generosity creating an interior environment which was much more than the sum of its parts.
Regeneration // Conservation sponsored by Cupa Pizzaras
Winner - The Borders Distillery – Gray McPherson Architects LLP
Judges thought that this generous and welcoming building successfully weaves a hard-working production facility within a piece of Scotland's industrial heritage and celebrates parallels between the two.
Commendation - Collective on Calton Hill – Collective Architecture
Within a challenging site and planning context, judges welcomed how the project has secured and made publicly accessible a significant heritage asset for the city, and create a new destination for Edinburgh.
Small Project sponsored by Fakro GB
Winner - Blackford Road – Konishi Gaffney Architects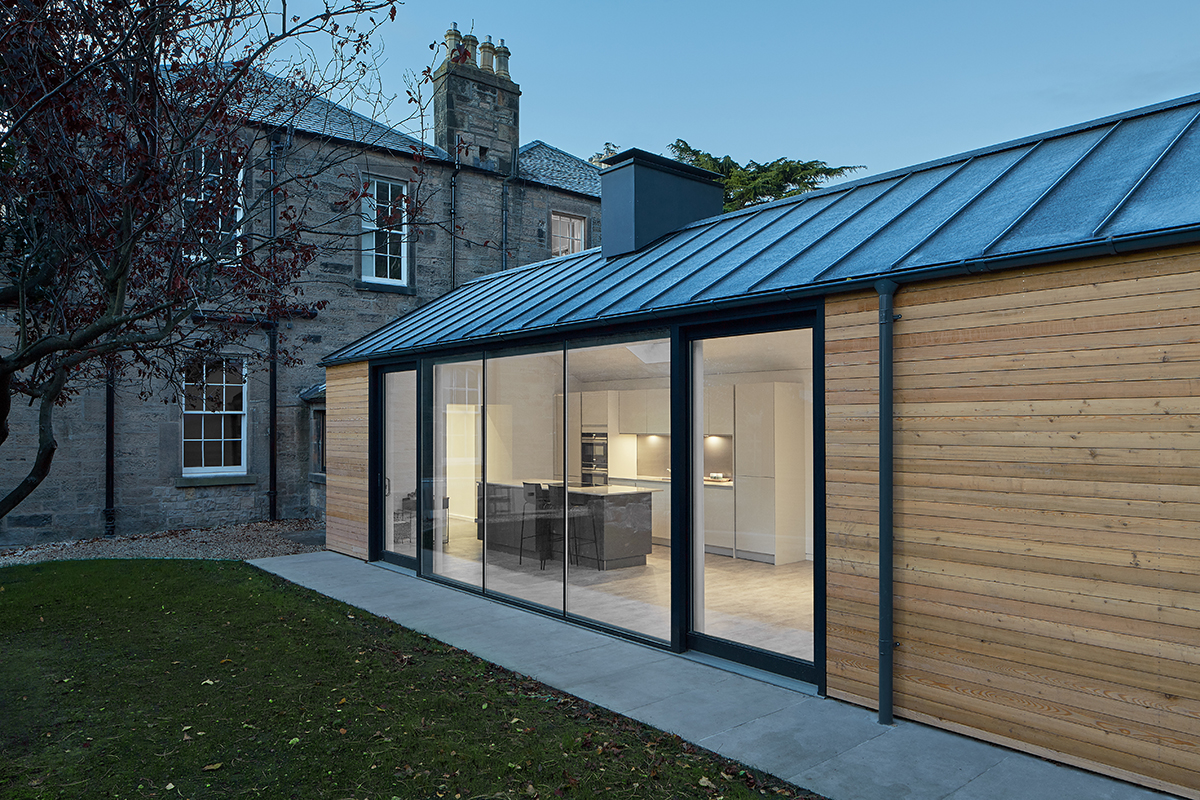 Deft and efficient, judges felt that this addition to a family home had demonstrated a real understanding of its client's needs, creating a new relationship to the garden and facilitating a more flexible doestric approach to the existing building.
Commendation - Sutherland & Co. Studio – Sutherland & Co.
Judges welcomed how the straightforward and tactile approach to materials used had made a warm and welcoming workspace that can grow and respond to the needs of its occupants.
Ambassador Award sponsored by JML SIPs
Winner - Alyth Primary School – JMArchitects
The panel felt that this project was sensitively planned, with semi-open classrooms arranged around a new courtyard allowing a spatial flexibility that suggests a positive and empowering teaching environment.
Commendation - Queen's Cross Church - Lee Boyd Ltd
Wood Award sponsored by Wood for Good and Scottish Forestry
Winner - Liberton Barns – LBA
In this innovative housing development, judges appreciated the inventive planning used which maximised aspect onto surrounding countryside. Timber cladding softens the projects visual memory of previous agricultural buildings on the site and will positively weather and bed into it's surrounding context.
Also presented at the reception was the J R McKay Silver Medal which is presented to the best 4th year student, completing their MA(Hons) course at the Edinburgh School of Architecture and Landscape Architecture (ESALA). The EAA Council gathered to assess the portfolios following a visit to ESALA to view the full scope of the work in situ.
J R McKay Silver Medal
Winner – Sebastian Coupe – Tectonics of the Immaterial: The Rings of Flotta
An exhibition showcasing the building award winners and shortlisted entries is on display at the RIAS, Joyce B Deans room at 15 Rutland Square, Edinburgh until 6th June 2019. It is open to the public from 9.00am until 5.00pm Monday to Friday.