MARKET UPDATE - Professional indemnity insurance for construction professionals
A lot has happened in the five months to date and it's worthwhile taking a breath to reflect on our experiences of the professional indemnity insurance market so far this year and what we can look to expect for the remainder of 2020.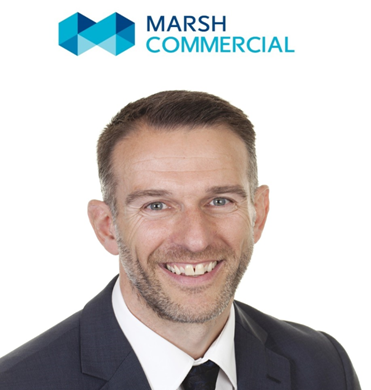 2019 proved another turbulent year, which witnessed more professional indemnity insurers withdrawing completely from the market. This was coupled with others continuing to pull in the reigns, whilst pushing rates and further restricting coverage as the year went on. There was no great raft of new insurers raising their heads above the parapet, which resulted in many renewals being challenging for both insurance brokers and their clients respectively.
We entered 2020 with a degree of realism that the market was unlikely to improve in any dramatic shape, but did have some hope that after renewing reinsurance provisions at the turn of the year, some insurers may again have capacity available to assist, at least in the short term. Unfortunately, we have not seen signs of this. If anything, the market continues to "harden"* as we progress through the year. Insurance companies and managing general agents (MGAs) are continuing to apply rate increases, some significant, for all professions be it an architect, engineer, surveyor or design and construct (D&C) contractor. Currently, there are specific sectors within these professions where you may be faced with, at best, a handful of primary markets at your disposal – such as a specialist cladding contractor or a survey and valuation (S&V) surveyor.
Such was the perceived concern of the limited insurance markets available to S&V surveyors, that Royal Institution of Chartered Surveyors (RICS) produced a consultation paper that looked at ways in which they could generate more insurer interest. As a result, from 1 May 2020, the RICS PII minimum terms and conditions have been relaxed to now allow;
"Unlimited around the clock reinstatement" of the indemnity limit being a permitted basis of cover. This was previously stated as "each and every claim".
"Costs inclusive" policy excess provision, whereby clients would now meet the defence costs incurred in defending a claim, which would previously have been met by the insurance company.
A relaxing of the fire safety and cladding restrictions permissible. Previously, the fire safety and cladding cover restriction permissible under the RICS minimum terms were an aggregate cover limit and cost inclusive excess for specific surveying activities. From 1 May 2020, although RICS still has a preferred wording in this area, any registered RICS insurer can look to impose their own fire safety and cladding restrictions, covered in more detail later in this article.
Time will tell if these amendments do generate more insurer interest in this sector to increase client's choices, but with the potential trade-off being more restrictive cover as a result.
Coverage
Reducing limits of cover by insurers as well as restrictions in the basis of covers they offer has continued in 2020. High primary limits of indemnity cover for risks of a particular nature or size are now few and far between. This has resulted in more layering of programmes to get the required indemnity limit, as well as co-insurance of not only primary covers but excess layers for particular risks, as insurance companies continue to manage capacity of their books. The basis of cover continues to become more restrictive in certain areas and many D&C risks, for example, are now written on an "aggregate costs inclusive" limit and "costs inclusive" excess basis as the norm. Swimming pool and basements are two areas of work that are now being scrutinised in more detail, with cover restrictions being applied by some insurers.
Fire Safety
Notwithstanding the above, the evolution of cover restrictions being imposed by insurers around fire risks is probably of most significant note. Whilst the Grenfell Tower phase two inquiry remains ongoing, and before a clear building safety framework is agreed, professional indemnity insurers remain concerned in this area.
When restrictions started to appear on professional indemnity insurance (PII) policies, they were, in the main, worded to only restrict cover with reference to the combustibility of cladding systems. Most insurance companies have their own exclusion wordings that they have tightened as time has passed. Common restrictions we have seen post-Grenfell in 2017 have included:
Aggregate cover limits.
Increased policy excesses with defence costs being met by the client.
Restrictions to "rectification only" cover with no resultant consequential losses being covered.
Restrictions for buildings over 18 metres in height.
Exclusions, but only for claims that actually allege a breach of "relevant fire regulations".
Exclusions to not just the cladding system per se but other elements of a building with reference to fire safety.
Although it is still normal for these restrictions to be applied by way of specific endorsement, we are now seeing some insurers build the restrictions into the body of their policy wordings.
An example of one such exclusion wording used by some insurers:
The combustibility, fire safety requirements or fire protection performance of any façade materials, roof materials, cladding, core, filler, composite, insulation, glazing, balconies, terraces, doors, hatches, signage, decorative panels, roof voids, roof cavities, chimneys, flues, external wall system and/or internal wall system of any building or structure, external roof system and/or internal roof system above the ceiling level of the upper-most storey of any building or structure, including but not limited to any component or material used for the external cladding or façades or roofs of any building or structure, insulation, and signage, and the manufacture, assembly, fixing or construction thereof.
Any aspect of fire safety or fire performance of a building or structure; including but not limited to warning of fire, escape from the building or structure in the event of fire, fire spread, structural integrity, the provision of access and facilities to the emergency services and/or the provision of premises not fit for habitation.
Any aspect of fire safety or fire performance of a building or structure not falling within 1. or 2. above.
So, these restrictions have developed to the extent that anything to do with the alleged breach of a client's professional duties around the fire safety of a building is now excluded. As a result, there is no rectification cover afforded, let alone any consequential loss resulting and possibly most alarmingly not even the availability of a defence from the insurer however the claim or circumstance is brought against the client.
The current volatility of the PII market has coincided with the increased number of risks that are being re-marketed to insurers as a result. This has caused resultant strain on them coping with the volumes and resultant service delivery issues. Insurers may have limited capacity, if any, to offer on a particular risk. This has led to several insurers now being required to complete a client's PII programme, which previously would have been accommodated by maybe one or two.
The state of the PII market has unfortunately coincided with the COVID-19 outbreak, with many practices now facing a difficult remainder to 2020 and beyond. As professional indemnity policies are rated, in the main, on the previous year's completed financials covering such work, there is unfortunately no instant savings going to be available for upcoming 2020 renewals in recognition of the expected reductions in turnover or professional fees. Already, we are beginning to see more questioning around COVID-19 being asked by insurers and exclusion clauses appearing. As with any catastrophic global event, it is unlikely that any class of insurance, including PII, will not feel the impact of the pandemic.
To conclude, there are tough times ahead in the property and construction PII market with a real requirement for practices to sell themselves to the participating insurers with plenty of lead in time before renewal for their commitment. As a result, the importance of a specialist insurance broker with knowledge and access to the wider PII market is paramount to secure the best PII programme in terms of premium and coverage available.
Robert Morris ACII is an account director at Marsh Commercial specialising in the placement and servicing of property and construction professionals' PII programmes
Email: robert.morris@marshcommercial.co.uk
Direct dial: 0131 255 0338/07584 686339
*"Hardening" market means increasing rates and more restrictive terms being offered by insurance companies and MGAs.