Maxi Group achieves record £85m turnover
---

---
Maxi Group has paid tribute to clients, staff and subcontractors for their commitment and hard work after the firm reported a record turnover in 2018 of more than £85 million.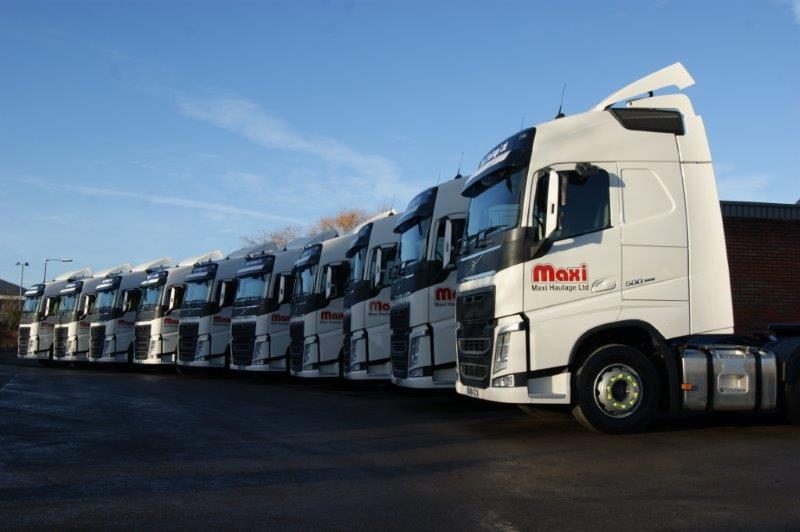 The group, which includes Maxi Haulage Ltd and Maxi Construction Ltd, increased turnover by more than 14% from £74.21m to £85.11m with pre-tax profits increasing by over 58% from £1.59m to £2.52m.
Maxi Haulage's turnover for the year increased by 6% from £62.33m to £66.29m, with profit before tax of £1.9m.
Maxi Construction's turnover increased by 61% from £11.43m to £18.37m with pre-tax profits increasing to £600k on increased trading.
Maxi Haulage said it continued with heavy investment in trucks, trailers and facilities to ensure it maintained a modern fleet and depots necessary to produce high levels of service and quality. The total spend through the year was in excess of £3.5m with greater investments pledged during the following period.
Maxi Group stated: "We would like to sincerely thank all our clients for their continued support and our staff and subcontractors for their commitment and hard work. We continue to maintain very healthy balance sheets with cash reserves and no borrowings. This allows us to sustain our investment programme and finance expansion when opportunities arise."
However the firm also highlighted issues with its Irish business late last year which was caused by the adverse effects of Brexit anticipation.
It said: "The need to maintain customer service levels during inefficient, out of balance traffic flows was totally uneconomic. We have taken steps to resolve this. This will affect turnover and margin in the current year. The national shortage of HGV drivers is an ongoing issue within the haulage industry and we have introduced further initiatives to assist with driver recruitment and retention."
Maxi Group's chairman, Gerry Atkinson, added: "I am delighted with the performance of the Group companies over the latest financial period and although there are challenges to meet, particularly in the haulage industry, we are on track to achieve our targets for the current financial year."