New 'upside-down' terraced homes planned for Peebles
---

---
Plans have been submitted for 22 identical 'upside-down' terraced properties in Venlaw, Peebles.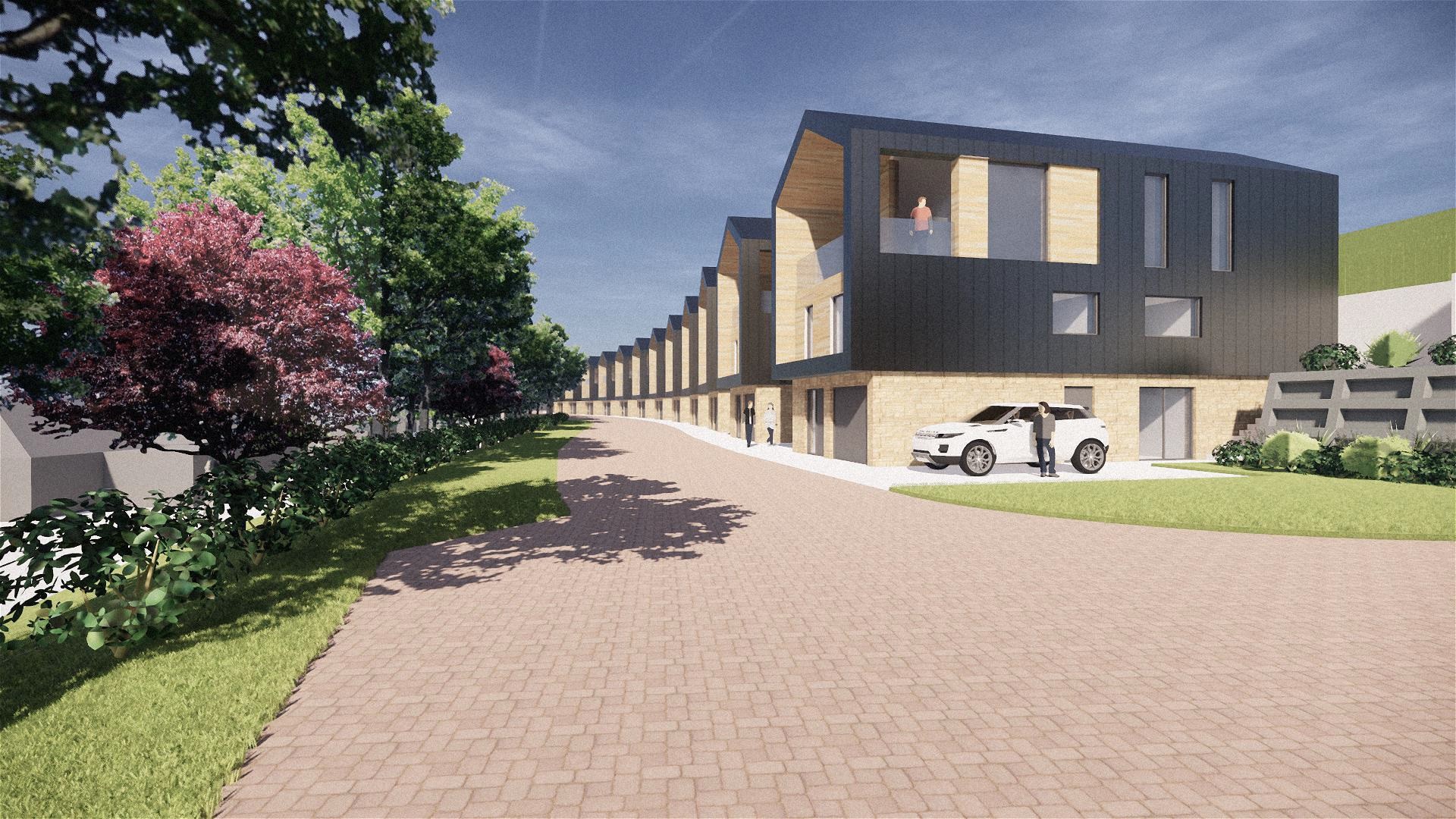 Occupying an open meadow on a steeply sloping hillside to the north of the town near the vacant Castle Venlaw Hotel, the project has been coordinated by architects at NORR in collaboration with ERZ on behalf of Carmichael Homes & Interiors.
The development has been designed to maximise views across the town while minimising visual intrusion. The upside-down arrangement establishes an open plan kitchen/diner/terrace on the top floor to take full advantage of panoramic views across Peebles.
A new access road will be built off the A703 to open up the lower portion of the hillside for development, with rear gardens cutting out a series of terraces into the hillside, with access provided at first-floor level. Remaining meadow will then be seeded with wildflowers, Urban Realm reports.
In a planning statement, Norr Architects wrote: "The site presents a unique opportunity to offer a holistic solution for housing in Peebles' naturally hilly landscape. Integration with the existing landscape is a fundamental concept at both the macro scale, with the landscaping strategy, and at the micro-scale with the spatial organisation of each unit."
Arranged over three levels, each home will be entered from a reconstituted stone base, which also houses a parking garage, with the main living spaces arranged in a lightweight zinc-clad element cantilevered above.