Nick Proverbs: Keeping sites going through COVID-19
---

---
Willmott Dixon's senior operations manager Nick Proverbs explains how a combination of technology and innovation is enabling the firm to maintain social distancing at the University of Birmingham's School of Engineering.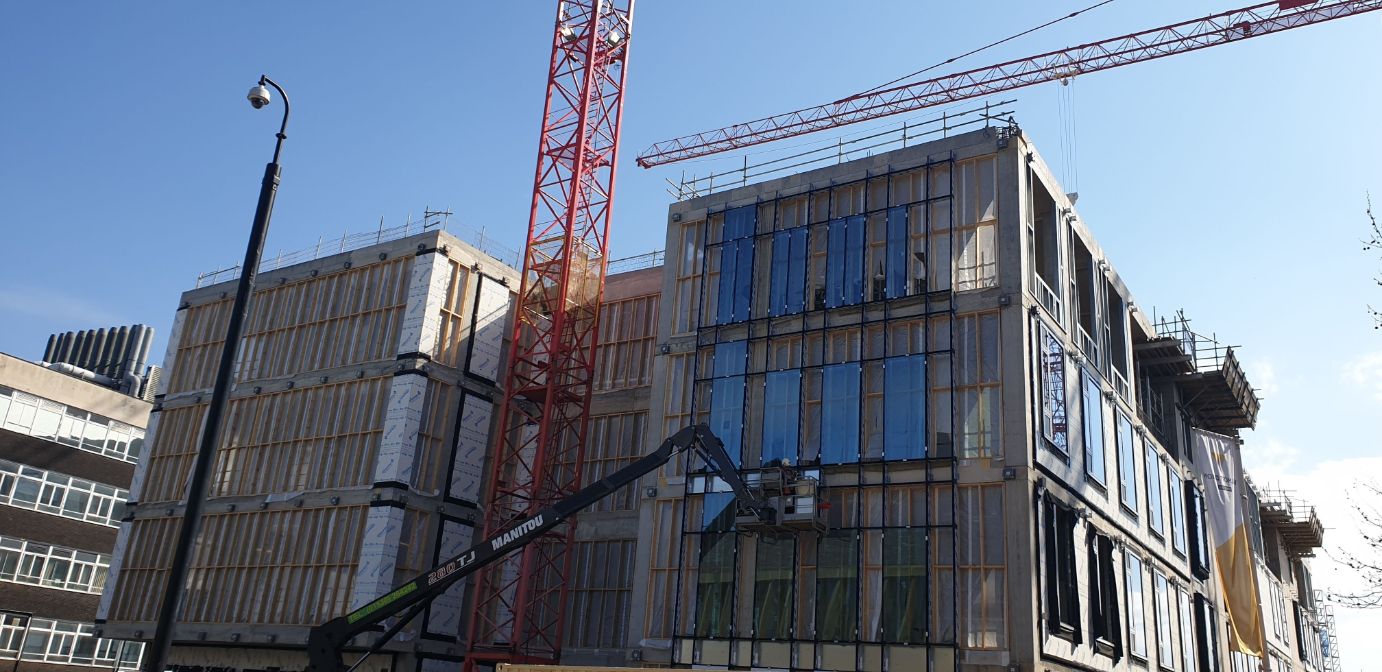 People's safety is paramount in everything we do. When guidance by Construction Leadership Council (CLC) was released, our first action was to review what roles could be performed from home, which led to our design and commercial teams relocating to their homes. This helped free up space in our site cabins to implement social distancing measures, placing each desk station more than two metres apart at any one point. Our supply chain partners also implemented the same process in their site cabins to reduce the number of people to just key roles.
Site layout
Our next step was to review the site layout to abide by CLC's prescribed Site Operating Procedures. We looked at where bottlenecks were likely to be, such as staircases and routes in and out of the site. To combat this, we created a series of one-way systems, allowing site operatives to keep their distance and avoid oncoming people.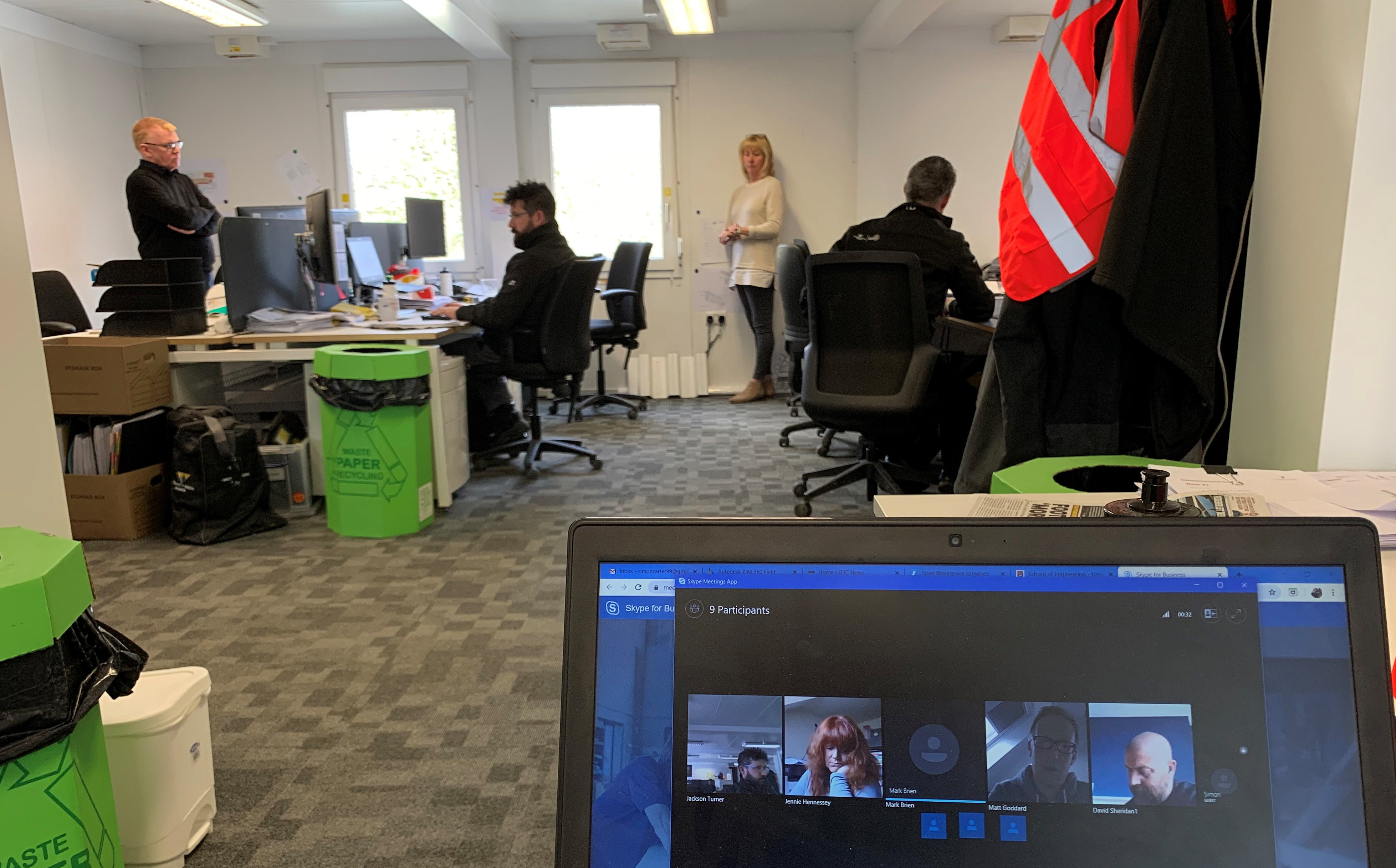 To give site operatives greater space to take their breaks in, we have hired a 190 square metre marquee that has been erected on one of the University car parks.
In other areas we have created rotas and removed seats to prevent overcrowding. We also have a site attendant monitoring the drying room to ensure no more than two people use it at any one time. Hand sanitiser is plentiful and available in the canteens, meeting rooms, on desks, and all site entrances and exits.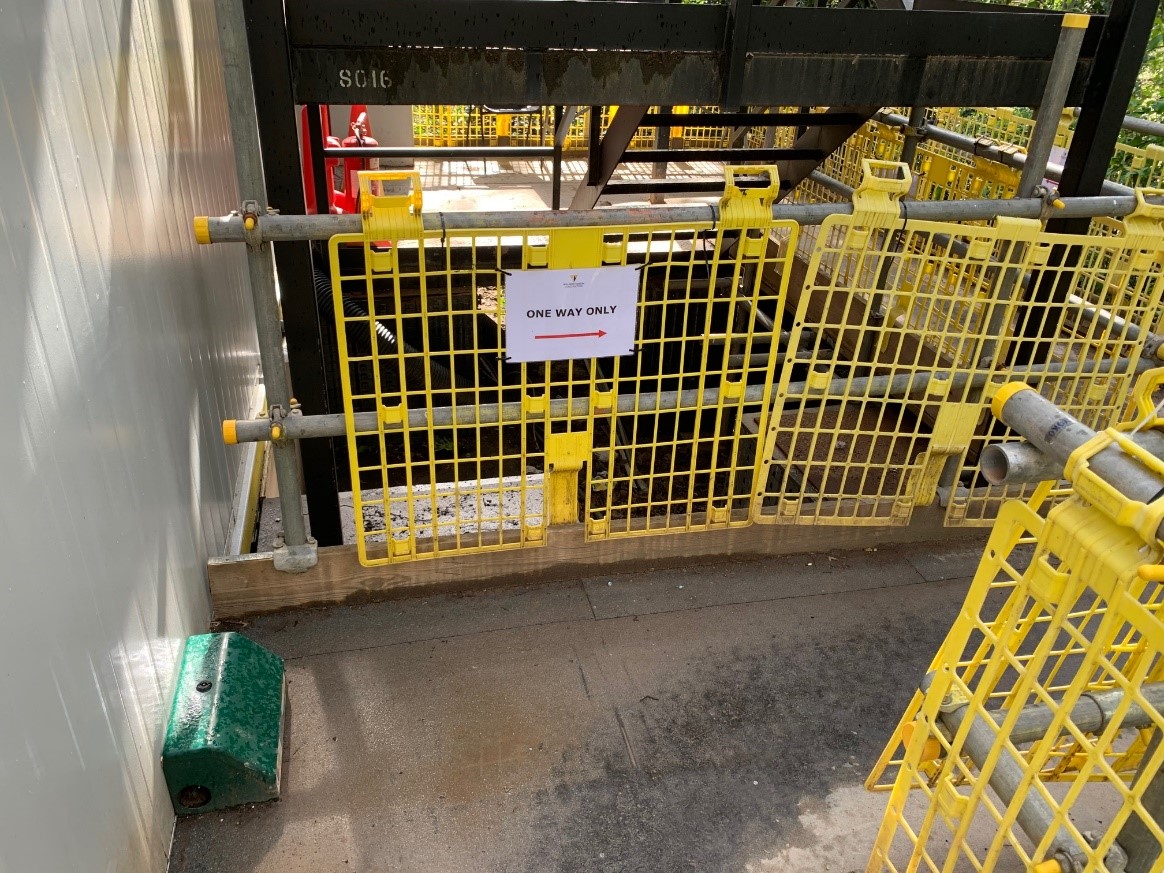 Each morning, we hold 'toolbox talks' with our people and supply chain partners. Used to communicate the latest guidance and working practices, these meetings are held in open areas, allowing for the maintenance of the two-metre rule. Where roles can abide by social distancing we have continued. For roles such as installing plasterboard, where it is near-impossible to work safely whilst abiding by social distancing, we have stopped.
If anyone shows symptoms of the Coronavirus or needs to self-isolate, they are empowered to do so and it is critical they abide by this directive.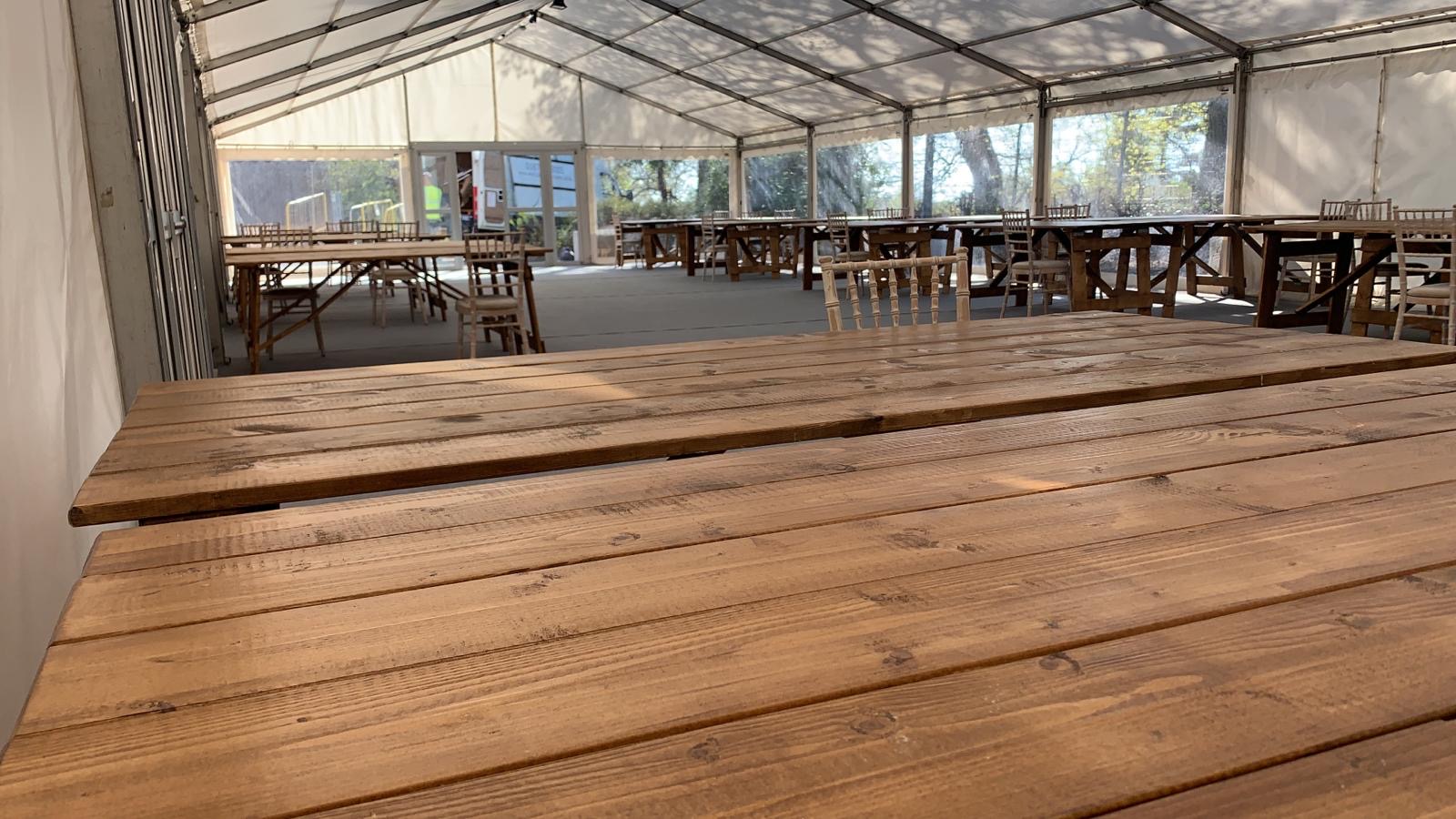 The site is at an advanced stage and consequently there are a lot of different works taking place. We have finished constructing the concrete frame and are currently building the atrium roof, external windows and cladding, as well as internal stud partitioning and mechanical and electrical installations. Most of the work has been able to continue and abide by social distancing. In some instances, such as some of the joinery in the atrium, work has been moved to take place offsite to enable more space for site operatives to work. The supply of materials is becoming more challenging as some builders' merchants has closed. We have also experienced materials we have ordered being diverted to the NHS; this is completely understandable at a time of crisis.
To plan our works, we are using Spannureva, an application based sticky note planning system. This allows us to collaboratively plan anywhere, maintaining social distancing on-site and allowing those working from home to participate. All supply chain and design partners have access to the plan, this allows for discussions around planned activity. Through implementing this process, we are seeing an increase of 25% in our planned activity complete measures.

Keeping the customer abreast of progress and challenges remains critical. We have an internal operations COVID-19 virtual meeting every Monday to review overall progress, current works, any challenges the team are facing and what it means to the project. The customer has been very supportive at this difficult time.
Each Wednesday we hold a site tour for the customer. This has been taking place since January, firstly in physical format but due to the social distancing measures in place, we now do it virtually. To achieve this, on the morning of the meeting we conduct a guided tour of the site using a GoPro. The video is then uploaded to Microsoft Teams, allowing the customer to see the latest developments, pause and ask questions. This method of showing the latest progress is receiving positive feedback and is keeping the customer informed whilst not able to attend in person.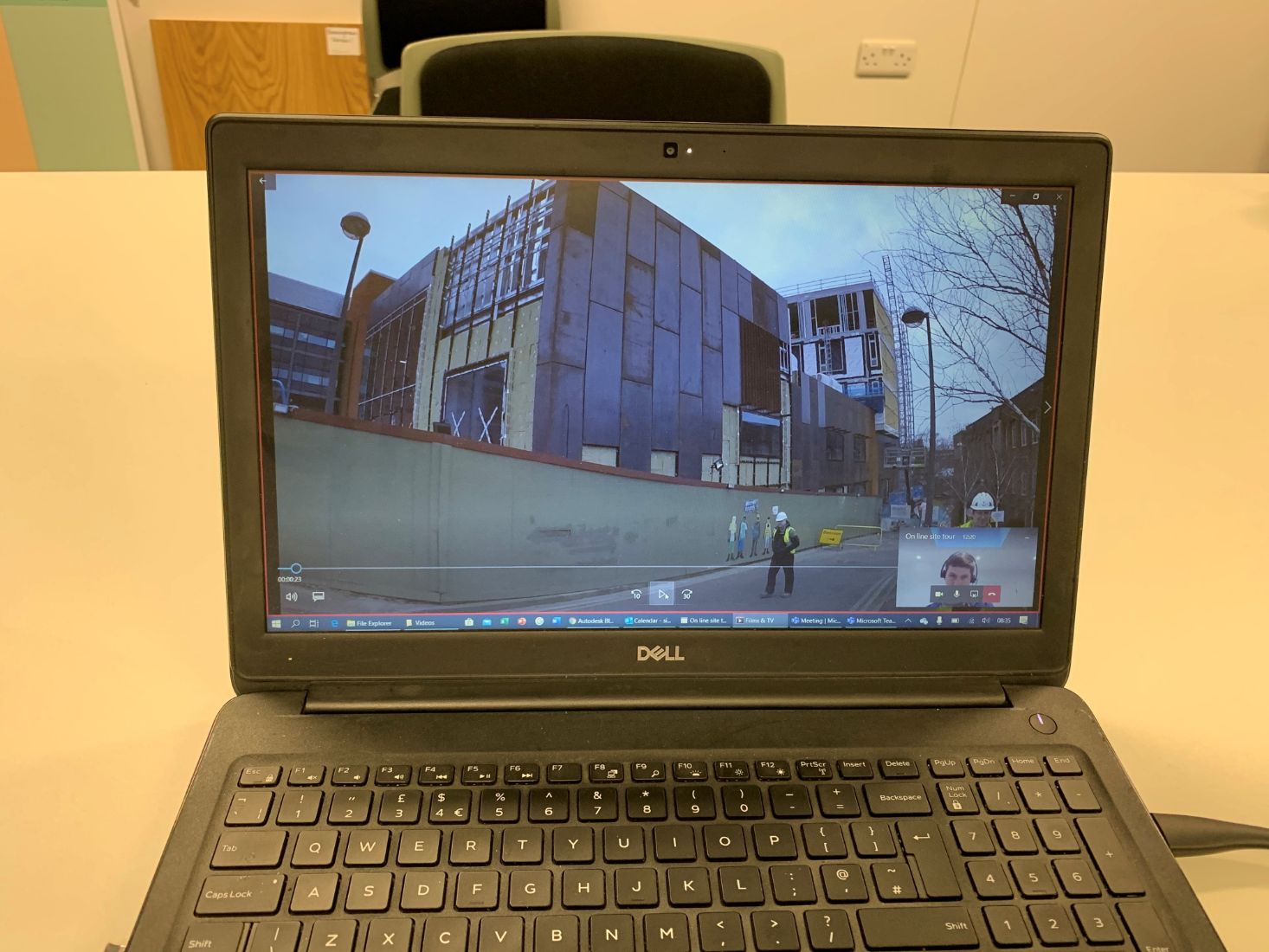 To finish, I'd like to thank our partners for all their support and enthusiasm in ensuring we can continue to work safely, adhering to the Construction Leadership Council's Site Operating Procedures.
Read all of our articles relating to COVID-19 here.