North East pupils encouraged to consider construction career with 'Build Your Future' challenge
---

---
Grampian Construction Training (GCT) and the Construction Industry Training Board (CITB) are working in partnership with several key partners to launch a series of construction, engineering and building services challenges, to highlight the varied and exciting careers within the sector to S2 pupils in the North East.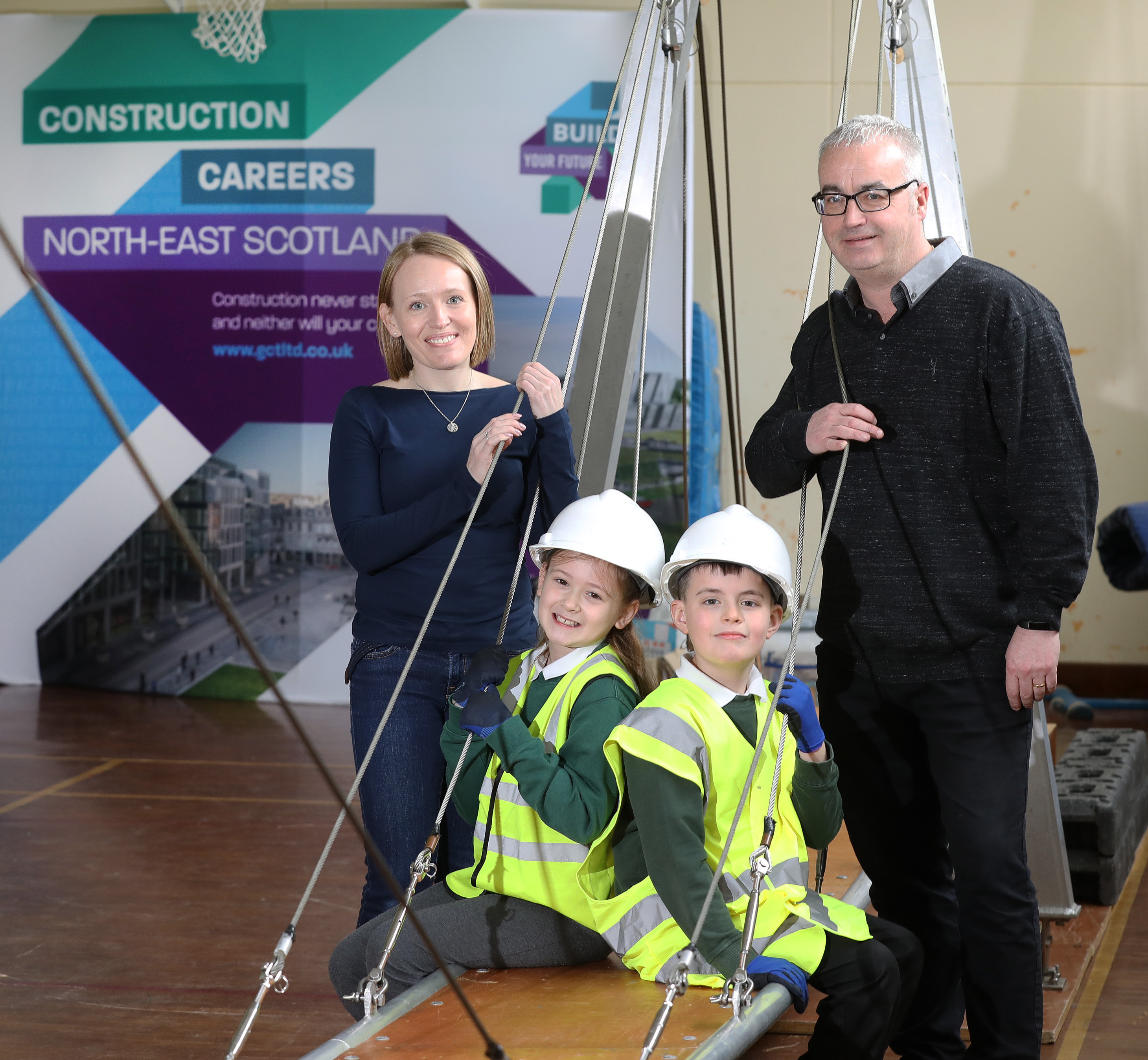 The team launched a 'Bridge Building' construction challenge for primary schools in 2018, and whilst this initiative will continue to run, the 'Build Your Future' challenge is aimed at engaging with secondary pupils as they decide which subjects to take for the first time, and think about where these choices might lead them.
The 'Build Your Future' schools challenge is based on the hugely successful Construction and Built Environment Challenge (CABEC), which has been running in Edinburgh for 20 years, organised by Anne Galbraith from Scottish Electrical Charitable Training Trust (SECTT).
Creative marketing and events agency Mearns & Gill is supporting with the event management of the challenge. Mearns & Gill currently organise an annual awards ceremony for the construction industry, as well as an annual construction and property conference. The Build Your Future challenge offers a unique opportunity to bring the sector together, with the main aims of addressing the skills shortage, and showcasing the full range of career opportunities within the industry to students, parents and teachers.
Every secondary school in Aberdeen City and Shire will be invited to submit a team of 10 pupils to take part, so with over 300 pupils and 10 teachers expected to register for the first year.
The initial half-day heats will take place in October and November 2019 at colleges, universities and businesses throughout Aberdeen and Aberdeenshire, giving pupils the opportunity to explore new learning environments, dispel any myths around what a career in construction looks like, and talk to staff and experts.
The challenge ends with a final one-day event in January 2020, where the ten top-scoring teams are invited to take part in a series of fun but demanding challenges, with an overall winner being announced at the end.
Michelle Forth, chair of Aberdeen Association of Construction Professionals, and driving force behind bringing the challenge to the North East said: "We are delighted to be able to bring this new incentive to the North East of Scotland. After 20 years of running this challenge in Edinburgh and Lothian, we are extremely grateful to Anne Galbraith from SECTT for allowing us to use her concept, and for sharing her knowledge and expertise as we put the plans in place.
"For several years now, different groups have been working on a range of projects to engage with pupils at an early stage, and our hope is that this challenge offers one platform for each of these groups to come together. This will, in turn, allow us to demonstrate the diverse and exciting range of career opportunities available within construction, and to familiarise students with different learning and working environments."
Jim Buchan, chair of Grampian Construction Training, said: "Grampian Construction Training Limited (GCT) is committed to improving and increasing training within the industry and works closely with industry to identify individual and group training needs and produce bespoke training programmes. The group is committed to joining forces to make training viable and working in partnership with colleges, universities and training providers to develop future training and promoting new training initiatives for the industry.
"This challenge allows us to bring together schools, colleges, universities and potential employers, in a way that allows us to introduce the construction sector in a fun and exciting way whilst addressing the stereotypes that are still prevalent. There is an ever-increasing skills shortage, which our members are continuously looking for new ways to address, and our hope is that we have the same success as Anne and her team in Edinburgh, with the schools challenge becoming an important annual event within the school year."
Vanessa Gallant, CITB local manager, said: "We have worked closely with GCT now for many years, and we are excited to be working with them, and other key partners, on this new incentive. Our mission is to attract and support the development of people, to construct a better Britain, and the Build Your Future challenge brings an important opportunity for us to engage with S2 students at a key time in their development.
"Feedback from the event in Edinburgh shows that participants find the challenge 'Amazing', 'Good, difficult and fun', 'Challenging, interesting, fun and exciting', and we want to show students that these words that can also be used to describe the construction industry."
For more information about the various ways that you can support this event, please contact Isla Stewart, Mearns & Gill, on isla.stewart@mearns-gill.com.