ONS: Construction output up on quarter but down month-on-month
---

---
The latest figures from the Office for National Statistics (ONS) has revealed a 1% increase in UK construction output for the first quarter of the year but a 1.9% fall in the month-on-month all work series in March.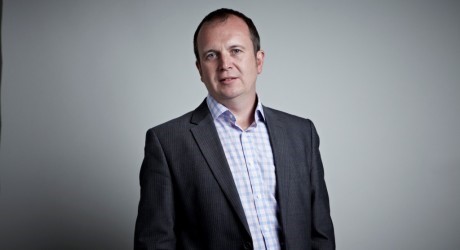 The ONS said the rise was driven by repair and maintenance output, which increased by 2.9%.
The repair and maintenance increase was itself boosted by increases in both private housing repair and maintenance and non-housing repair and maintenance, which increased by 4.0% and 3.5% respectively.
New work experienced no growth (0.0%) across Quarter 1 2019, as increases in infrastructure and public other new work of 5.6% and 3.3% respectively were offset by decreases in private commercial and housing new work of 4.7% and 1.2% respectively.
Construction output decreased by 1.9% in the month-on-month all work series in March 2019; driven by falls in both new work and repair and maintenance, which fell by 1.8% and 2.2% respectively.
Andy Mallice, director of Hart Builders, part of the Cruden Group, said the "new normal" landscape of Brexit uncertainty has failed to dampen the firm's performance.
He added: "Although the figures have fallen this month, Cruden is bucking the trend with continued strong performance and growth, where most recently, we have been named as a contractor on a number of major social housing frameworks as well as negotiating a number of large flatted developments to compliment recent housing projects in the capital.
"Housebuilding remains a key driver for growth across the industry, which is vital to the success of communities. Demand for private new homes also continues unabated, thanks to a steady flow of new buyers, attractive mortgage rates and first-time buyer incentives.
"However, there is no doubt that the construction industry as a whole is going through a challenging time as we operate in the 'new normal' landscape of Brexit uncertainty. This is resulting in a lack of confidence over major projects, stretched supply chains and rising material costs."
Clive Docwra, managing director of construction consulting and design agency McBains, added: "Today's figures mark another increase in output, coming after last month's statistics showed unexpected moderate growth during February.
"However, this was driven by repair and maintenance – there was no growth in new work across the first quarter of the year, including a decrease in private commercial and housing work.
"This reflects that many investors are still deferring decisions on projects until Brexit is resolved – and we're perhaps further away than ever on certainty and finality in that regard."
Blane Perrotton, managing director of the national property consultancy and surveyors Naismiths, said: "It was, sadly, wishful thinking to hope that the UK construction industry would enjoy a Liverpool-style comeback in the first quarter.
"Despite the arrival of Spring bringing rising temperatures, the industry is struggling to thaw from the inertia wrought by enduring Brexit uncertainty, suffering declines in both private commercial work and housing new work.
"While it is tempting to interpret the paltry quarterly uptick as a cause for celebration, it is likely the result of developers trying to get projects over the line before Britain was due to leave the EU on March 29.
"It would be naive to treat the positive veneer presented by these figures as a reversal of the construction sector's fortunes when they are undoubtedly being underpinned by growth in repairs and maintenance - the 0% growth in new projects is far more revealing of the sector's endemic issues.
"Worryingly, the decline in new work was driven by falls in private new housing, infrastructure, and public other new work, which fell by 5.1%, 4.2% and 2.9% respectively.
"It is almost certain that the construction sector will remain in a state of hibernation as Mrs May grapples for a deal in the run-up to Halloween."