ONS: Monthly construction output shows minimal growth
---

---
Construction output increased by 0.2% in August compared to the previous month as a rise of 1.1% in repair and maintenance was only slightly offset by a fall in new work of 0.2%.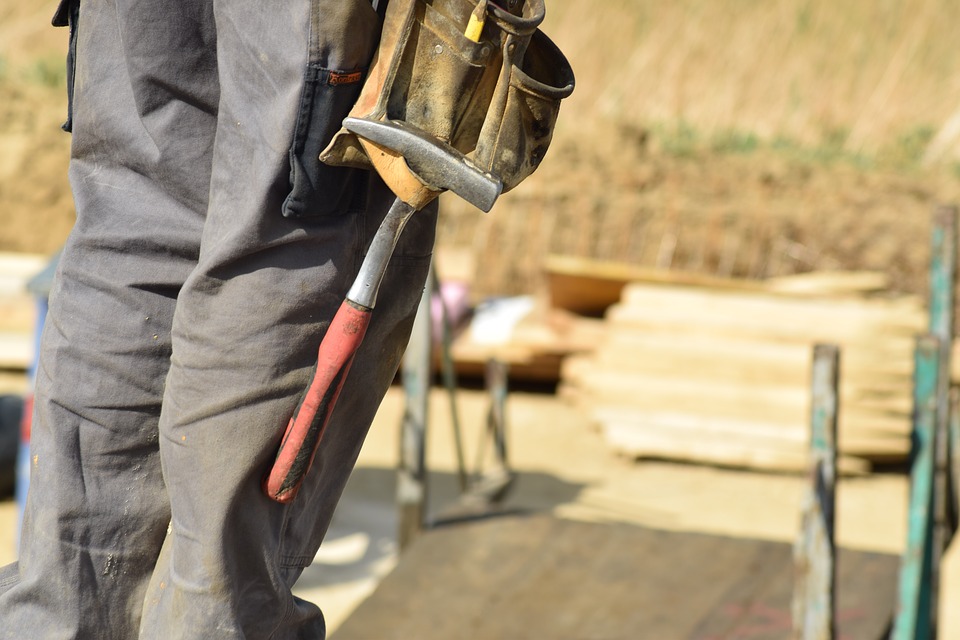 According to the latest bulletin from the Office for National Statistics, August also witnessed an increase in output in the three-month on three-month all work series with output rising 0.1%, driven by a rise in new work of 0.5% but offset by a fall in repair and maintenance of 0.8%.
In new work, the increase in the three-month on three-month series was driven by private new housing, private commercial and public new housing, with rises of 1.0%, 0.9% and 3.6% respectively.
In repair and maintenance, the fall in the three-month on three-month series was largely because of the 3.5% decline in private housing repair and maintenance, with a smaller contribution from a 0.2% fall in non-housing repair and maintenance.
Kevin Reid, chief executive of the Cruden Group, said: "The overall impact of Brexit, in whatever guise, remains to be seen. However, fundamental change may be slower than perhaps anticipated - other than price inflation and reduced availability of materials sourced from the EU, which the industry is currently experiencing. This is a significant issue for the sector, as will be any resulting downward trend in labour resources.
"Despite these challenges, at Cruden we have secured a strong pipeline of activity up to March 2021 and a growing order book beyond that.
"As well as continuing our focus on our core areas of mixed tenure regeneration, affordable housing, premium housing in urban developments and bespoke private residential homes for family living, we are expanding our product offering to include build to rent and retirement homes to keep abreast of current market demands. Overall, we remain cautiously optimistic about the year ahead, despite the significant economic uncertainties that lie ahead."
Mark Robinson, Scape Group chief executive, said: "The construction industry remained relatively buoyant towards the end of the summer, as overall construction work increased by £28 million on the month. However, other performance indicators have shown a drop off in work in September, and the bad news is that outlook is likely to deteriorate further in the coming weeks in reaction to further political turmoil.
"Infrastructure work, in particular, was already showing signs of faltering in August, as it declined by £25 million. The steepest decline we have seen all year. To stop further downturn the government must stick to the delivery of promised big-ticket projects, such as HS2.
"The aspirations of the Northern Powerhouse initiative are intrinsically linked to strengthened transport links, as this keeps our local communities moving and our economies growing.
"Cutting the route short in the Midlands or scrapping the project altogether would be detrimental for not only the growth of the industry but our regions too.
"With just one week to secure an agreement with the EU, a no-deal Brexit looks increasingly likely. This outcome has the potential to plunge the economy into further uncertainty and the departure of thousands of non-EEA construction, causing an unprecedented skills deficit. Greater transparency from Boris Johnson about his plans would allow the industry to better prepare. Time is running out to get this right.
"Without clarity, building will simply stop in certain corners of the UK – an outcome that absolutely no one voted for."
Gareth Belsham, director of property consultancy and surveyors Naismiths, added: "The see-sawing has finally settled into stagnation. The construction sector is back into a holding pattern – with overall output flat and the growth in new work cancelling out the fall in repair and maintenance jobs.
"But beneath the benign surface, sentiment is increasingly resting on a knife-edge. A Brexit deal – any Brexit deal – could uncork months of repressed demand and send output racing back up to more normal levels.
"But a chaotic 'no-deal' exit, or even an extension to the agonising limbo, could lead to the plug being pulled on deferred projects.
"With contractors' order books getting thinner by the month, this is depressing tender prices as firms bid ever lower for work. Builders are seeing their margins eroded to dangerously low levels as material and labour costs continue to ratchet up – driving a steady stream of contractors to the wall.
"While the construction sector is adept at riding out peaks and troughs in demand, the worry is that the longer the crushing uncertainty goes on, the harder it will get for it to respond when the recovery eventually comes."
Clive Docwra, managing director of consulting and design agency McBains, said: "These latest figures show minimal growth overall but no-one in the industry will be getting too excited.
"The trends show that the industry is experiencing a mixed profile of monthly growth, with falls in March, April and June largely offset by increases in May, July and August. There was also a month-on-month decrease in new work of 0.2% in August.
"This fall in new work reflects the industry being at a crossroads as the Brexit situation remains unclear, with the longer-term picture one of investor restraint and a weakness in the housing market translating into a fall in the numbers of homes."