Paisley scaffolding company reaches silver heights
---

---
JR Scaffold Services, a division of Paisley-based JR Group, is celebrating its 25th anniversary this year by honouring the business mentor, Andy Smillie, who made it all possible.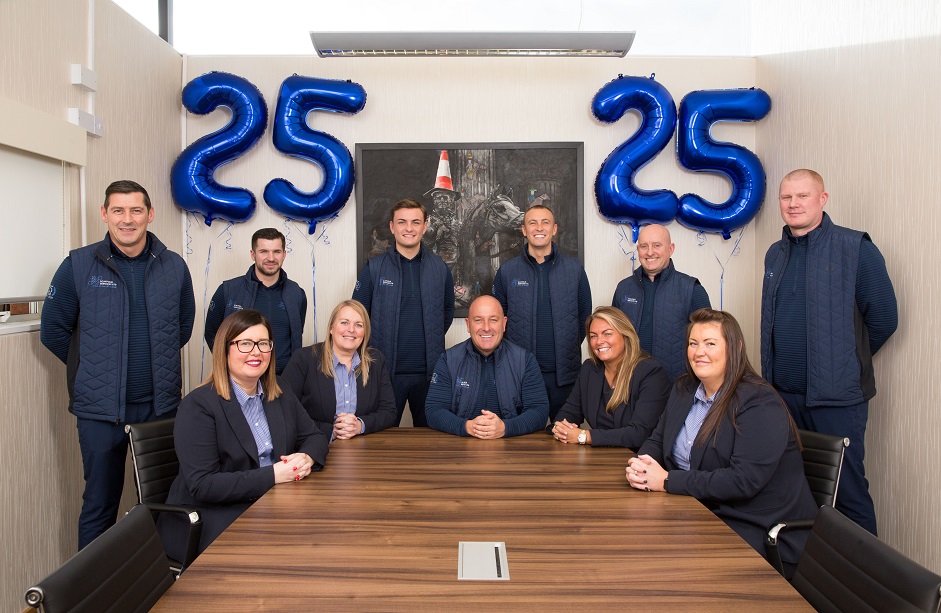 Whilst playing football with Hamilton Accies, founder John Horne was encouraged by Andy to set up in business and provided him with space within his own company premises to enable him and his wife and business partner, Annemarie, to get started.
John and Annemarie worked tirelessly over the coming years, juggling four young children, to grow the business which is now one of the most respected scaffolding companies in Scotland employing around 60 people, including their two sons Josh and Evan, servicing customers all over the country.
In 2016, John expanded the business by becoming partners with Gary McGregor to create an additional construction company and formed JR Construction (Scotland) Ltd headed up by Gary which, in just five years, will have grown to a record a £50 million turnover, and employ 115 additional staff.
Tragically in July 2015 Andy's daughter, Emmie, passed away aged 34 following a battle with cancer. However, John has vowed to put all his anniversary efforts into raising funds for the charity foundation set up in Emmie's honour kicking off by running the London marathon when it's rescheduled alongside his son, Josh.
An anniversary golf day is also set to take place at Turnberry and activities will culminate in a Christmas Ball in December with details still to be announced.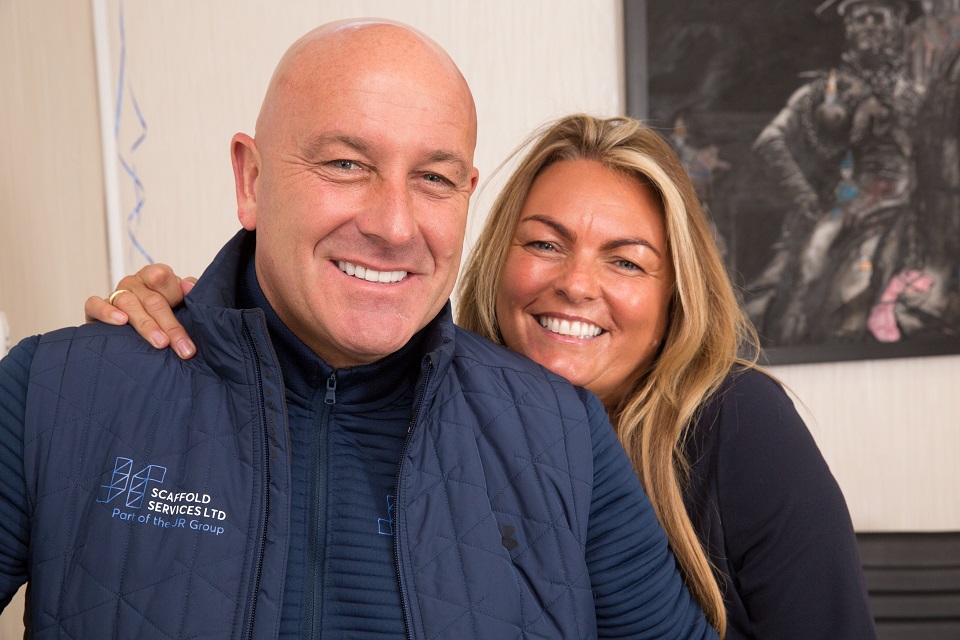 John and Annemarie, who are originally from Govan and known for supporting many charitable causes, said: "We owe everything to Andy and his family, his kindness all those years ago which helped us launch the business. Over the years he's continued to be a terrific mentor to us both and it seemed only fitting to be able to mark our special anniversary by giving something back to him albeit in circumstances we truly wish we weren't talking about.
"The business is a far cry from its early days when it was just me and a van building by day and then going out at night to visit jobs and work on quotes with Annemarie and the kids sleeping in the back. However, the hard work paid off and we're both delighted to be in a position that we can give back to charity this year.
"We're excited to be putting all our efforts into organising events in aid of the Emmie Smillie Foundation and hopefully we'll raise a lot of money throughout the year.
"We're also arranging other events to thank our staff who have always been very loyal and many have been with us for a long time. It's more like an extended family than work colleagues to be honest and that makes us happy."
The company's anniversary also coincides with the business being awarded the largest contract in its history, a £1m order for a development of 195 new homes in Erskine and celebrates the tenth new apprentice to join the business this year. In addition, the business has just received its NASC (National Access & Scaffolding Confederation) membership and is only one of a few Scottish companies to have secured the industry registration.