Plans put forward for £46m full-rebuild of Peebles High School
---

---
Scottish Borders Council is being recommended to back proposals for a £46 million full-rebuild of Peebles High School.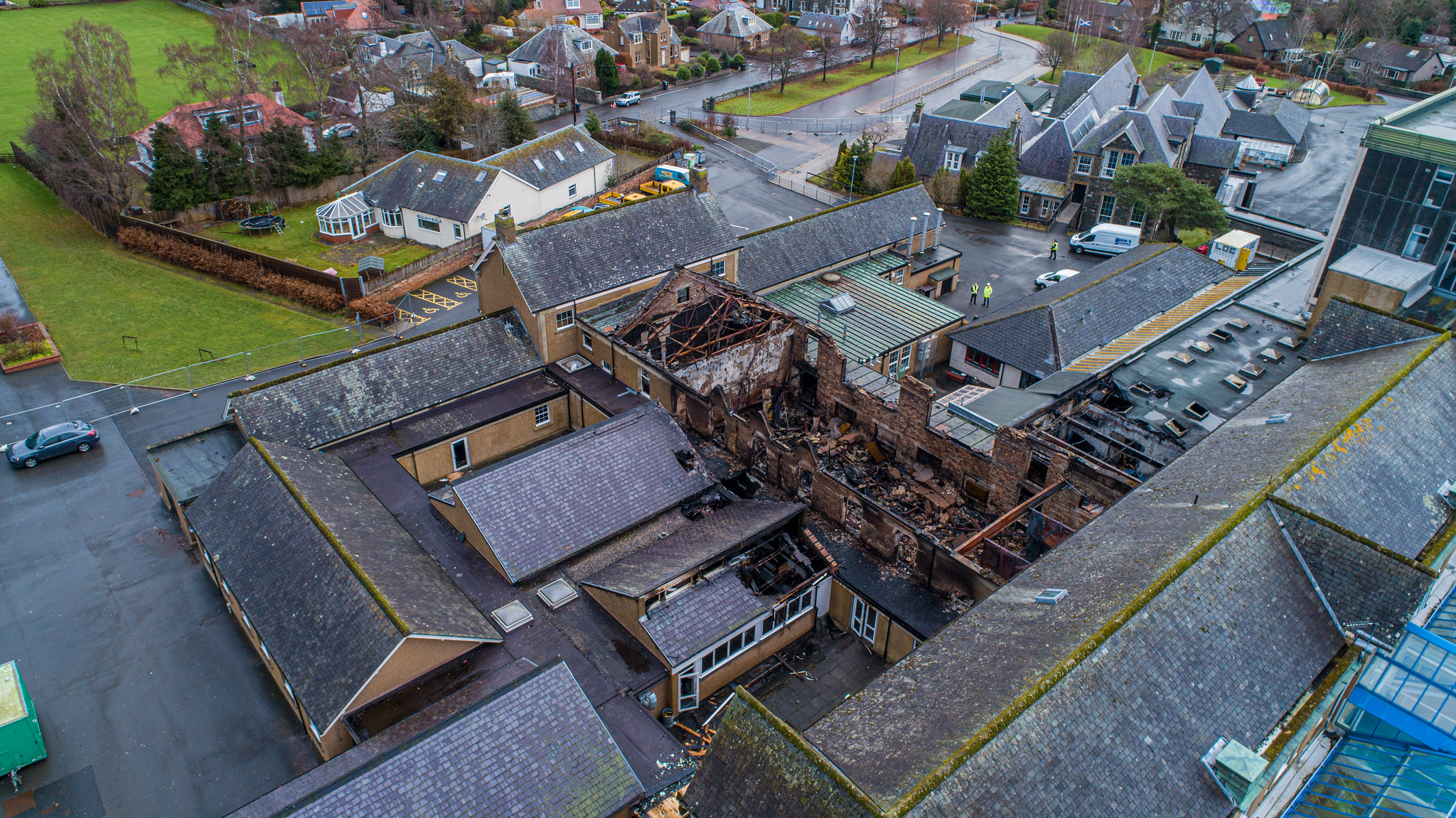 The proposal follows a feasibility study examining the benefits, cost and timescales of a full new-build of the school as opposed to a part-rebuild of the facilities damaged and destroyed in the 2019 fire.
A full-rebuild of the facility was shown to reduce the overall construction time of the project by 16 months and significantly reduce the disruption to young learners throughout the process.
A timeline of 24 months has been outlined for the initial construction of the new school building.
Councillor Carol Hamilton, executive member for children and young people, said: "Access to high-quality learning and educational facilities for our young learners will always be a priority for Scottish Borders Council and I'm encouraged to see the swift progress we've made in reaching this proposal.
"After carefully considering both options for rebuilding Peebles High School, it has become evidently clear that the complete rebuild of the school will present significant savings in time and minimise the disruption to pupils and staff throughout the process.
"The full rebuild will allow us to offer a modern, environmentally sustainable learning environment to the benefit of Peebles and the surrounding area.
"Further engagement with the local community is vital for this project and full consultations will be taking place in due course to ensure all voices are heard."
Additional work undertaken during the multi-million-pound project would include the diversion of a water main, full external landscaping, supplementary car parking and the installation of a 3G sports pitch to complement the existing unaffected sports block built in 2013/14 and 2G playing field.
The temporary classrooms put in place following the November 2019 fire would remain in use throughout the construction period. Upon completion of the new building, pupils would be transferred to the new facility allowing for the remaining old buildings to be demolished.
Once rebuilt, the school will meet present-day standards for energy consumption and air quality, requirements to meet eligibility criteria for Scottish Government funding.
The Scottish Government's Learning Estate Investment Programme (LEIP), will provide financial support over the next 25 years for the running costs of the school.
The proposal will be put in front of councillors at this Thursday's full council meeting with a view to being considered as part of the 2021/22 Capital Plan.
A consultation process will then commence within the local community to enable full stakeholder engagement on the plans.