Practical completion reached on Stobhill mental health wards
---

---
hub West Scotland and NHS Greater Glasgow and Clyde (NHSGGC) have welcomed a significant milestone for the delivery of acute mental health wards in Stobhill after practical completion was achieved on the facilities.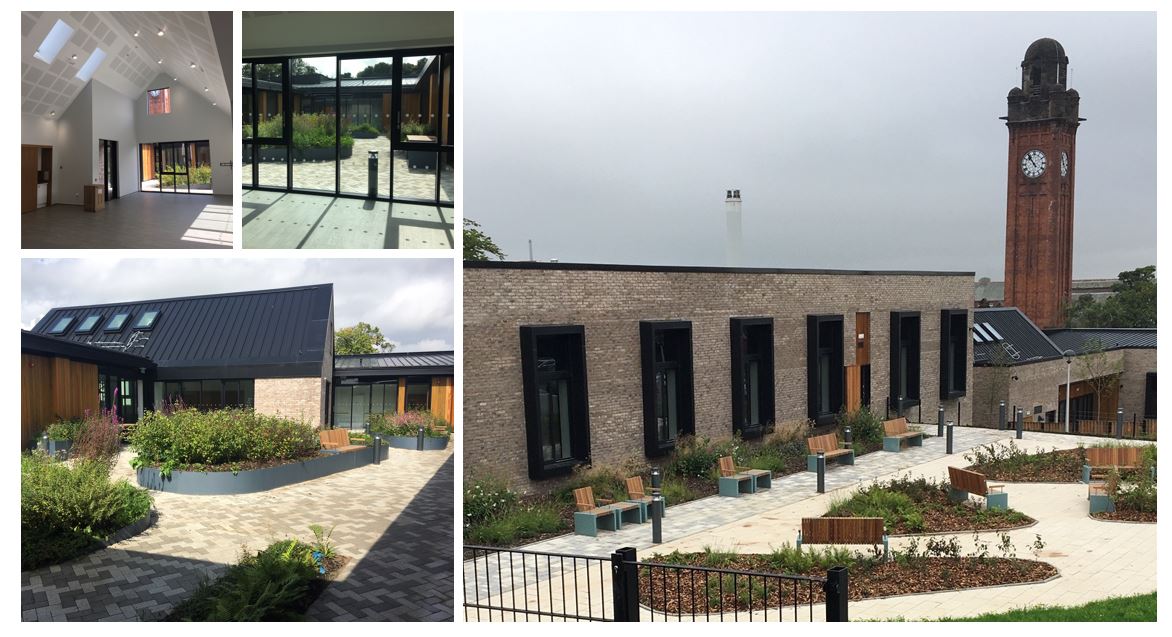 The new facilities have been delivered through the partnership of hub West Scotland, NHSGGC and Glasgow City Health and Social Care Partnership (HSCP). The project architect was Keppie Design and construction was undertaken by BAM Construction.
The £10.7 million new wards will enable greater flexibility across mental health services and deliver modern facilities for patients and staff.
Jane Grant, chief executive at NHS Greater Glasgow and Clyde, said: "The completion of these two new purpose-built wards will play a big part in ensuring more patients receive a range of therapeutic interventions which are planned, co-ordinated and provided from a multidisciplinary and patient perspective, through comprehensive on-going assessment.
"They will provide modern acute inpatient mental health care, including an assessment and admission function, to a large part of our catchment area and play a key role in supporting the safe, effective and timely assessment of patients referred by community based mental health teams and other mental health professionals.
"Ultimately, one of our key aims is to provide a platform for social inclusion. Working towards rehabilitation, discharge and recovery will be the primary objective at all times in order to promote independence and self-reliance."
Iain Marley, chief executive, hub West Scotland, added: "We are thrilled to have completed the new facilities at Stobhill Hospital for NHS Greater Glasgow and Clyde and Glasgow City Health and Social Care Partnership. This is the eighth project that we have delivered through our partnership with NHS GGC and this programme of investment has contributed to a significant enhancement to the quality of health and social care services in our communities.
"The COVID-19 pandemic brought particular challenges to the delivery and our success in overcoming these is a great reflection of the quality of collaboration practised by our integrated client and hub West team and the dedication of our delivery partners."
BAM Construction regional director, Bruce Dickson, said: "I am absolutely delighted to be handing over such a high quality building in the face of the challenges that both the industry and our society have faced since March. I need to thank our client bodies, Hub West and NHSGGC for their ongoing supportive and collaborative approach to working with us to create the right environment for the project to be completed in.
"Our supply chain for re-engaging as soon as the project was declared essential and sourcing the labour and materials needed to keep us going through the depths of the shutdown and, above all, the BAM site team and all of our tradesmen who travelled to site through the worst of the pandemic to deliver this essential NHS project with the minimum of delays to the original date and to such a high standard of finish."