Premier to bring modular COVID-19 testing buildings to Glasgow
---

---
Offsite construction specialist Premier Modular has been awarded a major contract for the Department for Health and Social Care to provide modular buildings for 25 COVID-19 testing sites across the UK.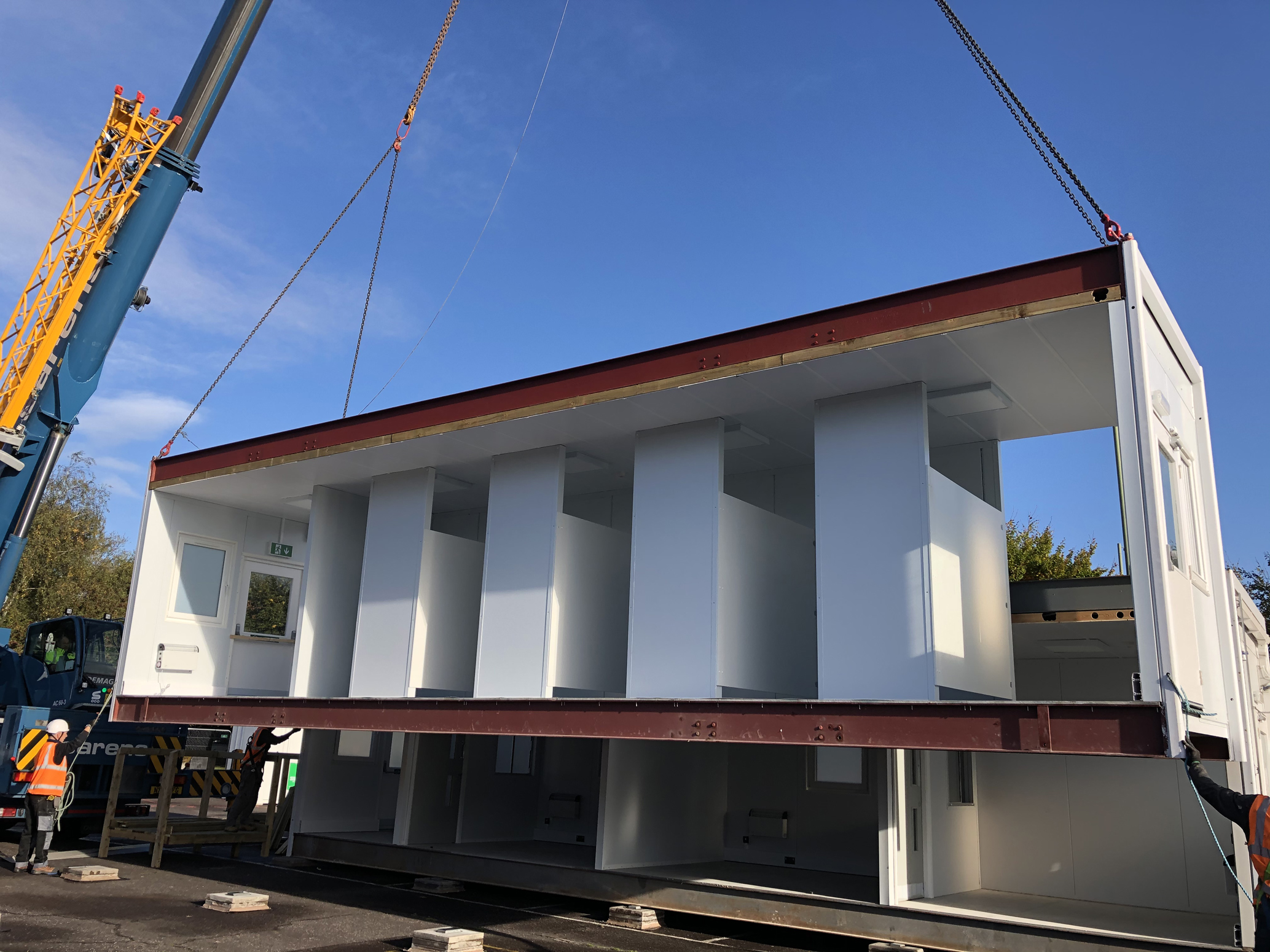 The first buildings supplied by Premier arrived on-site in Bolton and opened the following afternoon.
Each standalone test site has a 110sqm purpose-designed testing building pre-installed with eight patient cubicles, hygienic walls, separate staff entrance and exit, test collection and drop off zones and a family testing room. Premier's contract also includes the supply of welfare facilities in three buildings to accommodate a PPE room, stores, test preparation, staff restroom, kitchenette and toilets, as well as essential services – water supply, wastewater collection and electricity generators.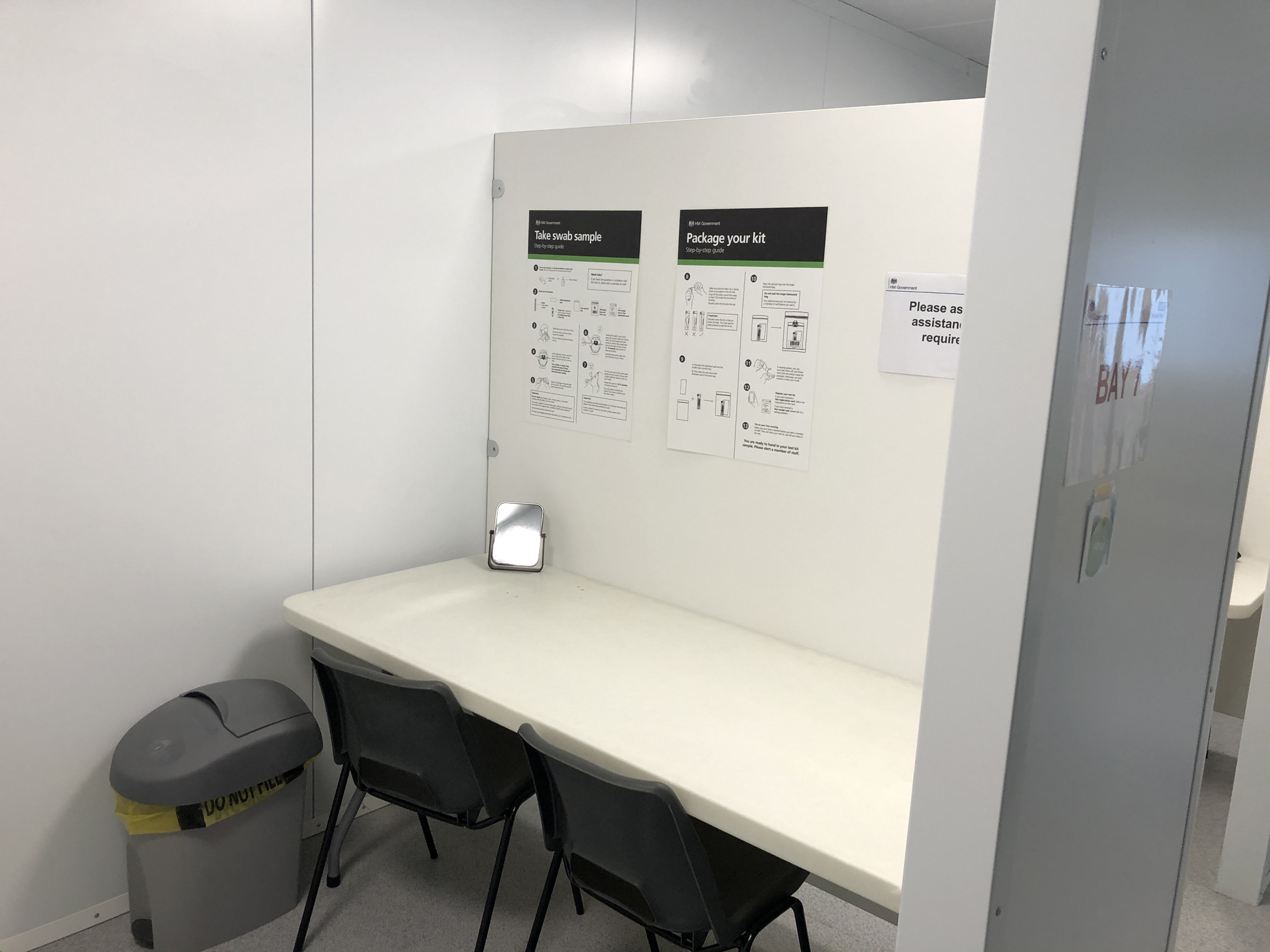 Modular buildings have already been installed by Premier at testing sites in Bolton, Glasgow, Nottingham and Havant. The contract was procured through the Crown Commercial Service and will be completed this autumn.
George Swanepoel, project manager for the Havant centre at testing service provider Sodexo, said: "The site set up and the testing facility at Havant are fantastic. This is a well-designed building which is highly efficient for maintaining patient flows and social distancing. The modular solution is easy to keep clean, is not exposed to the elements and is a safe and comfortable environment for our staff to work in. The building installation went very smoothly in just a few hours. This testing site will have a really positive impact on the local community."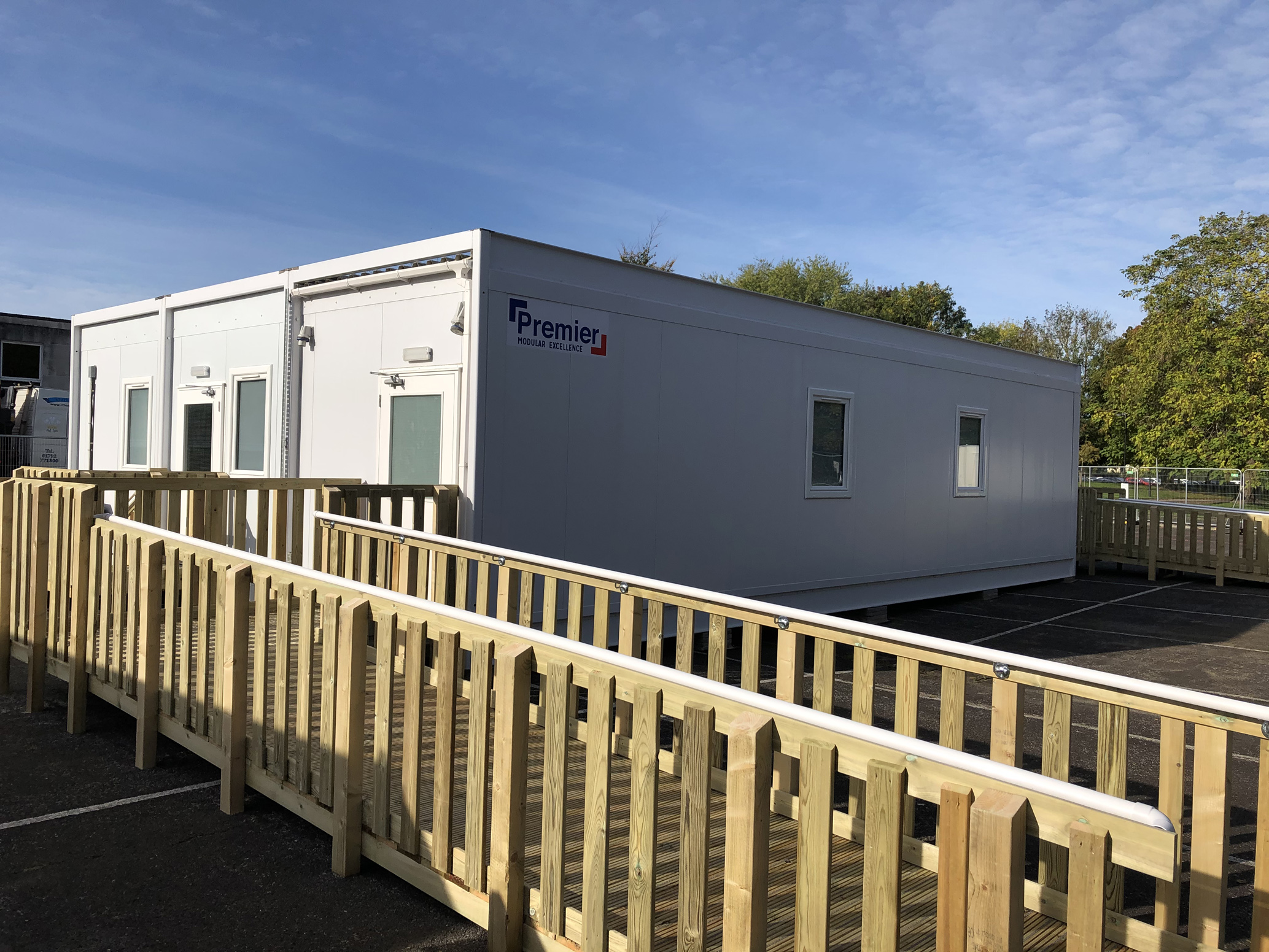 David Harris, managing director of Premier Modular, said: "We are very pleased to be playing our part in the national effort to support the government in increasing Covid19 testing capabilities in the current pandemic. This is a vital initiative to help safeguard public health. It is also a fantastic example of how modular construction can help the NHS respond to local needs and an urgent requirement to rapidly increase capacity."