Prime Minister invited to meet key Scottish industries on immigration proposals
---

---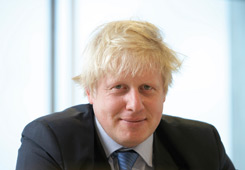 First Minister Nicola Sturgeon has written to Prime Minister Boris Johnson to invite him to discuss how to prevent "serious and lasting harm" to construction and other Scottish industries following the release of the UK Government's new immigration proposals.
In the letter, she highlights a number of industries that will be significantly affected by the new immigration policies including the social care sector, food and drink industry and construction sector.
Last week the Federation of Master Builders (FMB) warned the proposals will hamper the construction industry's capacity to deliver on key projects.
The full text of the letter reads:
Dear Boris

The immigration policy announced by your government this week has caused concern in many sectors across Scotland's economy. More than half of all roles in Scotland would not meet the salary threshold you have set, rising to as many as 90% in our vital social care sector.
Many other sectors of the economy are clear that the plan to end free movement and introduce this new system in its place has not been designed with the interests of Scotland in mind, including the production and processing sectors underpinning Scotland's world-class food and drink industry, the construction sector delivering on investments in housing and infrastructure, and the tourism and hospitality sectors that make Scotland one of the best places in the world to visit.

The proposals the Scottish Government put forward last month were intended to provide a basis for discussion on how the UK immigration system could meet Scotland's needs: a tailored approach for Scotland through a Scottish Visa; a targeted way to encourage migration to remote and rural communities, recommended by the Migration Advisory Committee; and suggestions for reform to UK-wide routes for migration. The Scottish Government's position has attracted broad support from business, trade unions, third sector, local government and academic experts.
An immigration system which truly delivers for the whole of the UK also needs to deliver for Scotland. My government has been in contact with representatives of key sectors of Scotland's economy who would like to join me in a meeting with you, in Downing Street, to discuss the impact your new policy and the changes we believe should be made in order to prevent serious and lasting harm to Scotland's economy and services as a result of your migration policy.

I look forward to your swift response, and to meeting with you alongside representative voices from across Scotland's economy.
Nicola Sturgeon