Provost Skene's House revamp to begin next month as council takes contract in-house
---

---
The transformation of Aberdeen's historic Provost Skene's House (PSH) into a new visitor attraction is to start this summer after Aberdeen City Council's in-house building team was appointed to oversee the work.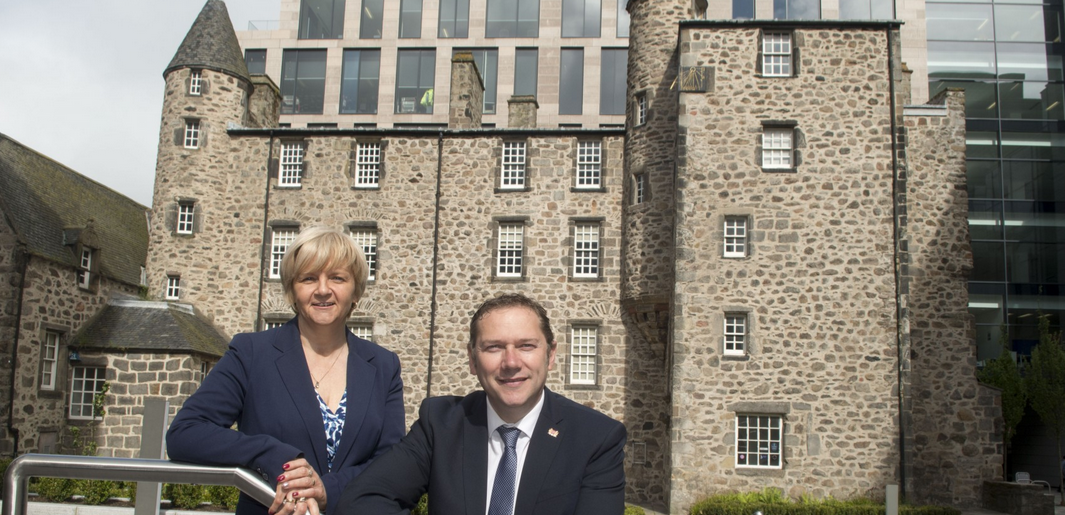 Last week SCN reported that the renovation of the 16th Century building, was originally supposed to open in 2017, has been subject to increasing delays and costs due to construction issues.
Today the council confirmed that the project is scheduled to start in late July 2019 and be completed by autumn 2020.
The new budget was also set at £3.8 million – more than double the original cost of £1.5m.
The council's in-house building team will oversee the renovation of PSH, including re-slating the roof and replacing rotten timbers, ahead of the internal fit-out.
A Hall of Heroes in the Flourmill Lane building will showcase the talents of local people – from entrepreneurs to entertainers, from sporting champions to scientists and artists – who over the centuries transformed the wider world.
Council co-leader Councillor Douglas Lumsden said: "Provost Skene's House has been enjoying new exposure the heart of Marischal Square and will now undergo its own transformation.
"An essential first step is repairing and upgrading the building's fabric so that we can secure another jewel in our cultural crown for generations to come.
"Appointing the council's team to renovate and revitalise Provost Skene's House marks another huge step forward for the city.
"The regeneration of Union Terrace Gardens will start this summer, followed in autumn by the reopening of Aberdeen Art Gallery and the launch of the P&J Live event venue.
"Broad Street, offering pedestrian-priority and new event space, is now a destination in its own right and the creation of a new visitor attraction at nearby Provost Skene's House will add to the momentum."
Fellow co-leader Councillor Jenny Laing added: "The level of investment this council is making in the city is unprecedented.
"A massively ambitious capital investment programme is supporting a cultural renaissance in addition to delivering hundreds of new council homes, community hubs, school campuses, and digital infrastructure to promote inclusive economic growth.
"It is fitting that Provost Skene's House will showcase the vision and drive of our people — the very qualities needed as the city embarks on its own transformation journey."
Provost Skene's House – which dates from 1545 – was named after Sir George Skene, an Aberdeen merchant who pioneered trade with the Baltic nations. Provost Skene will be represented at the new attraction.