Retirement village conversion planned for Caldwell House
---

---
Plans have been unveiled to transform Caldwell House in East Renfrewshire into a retirement village.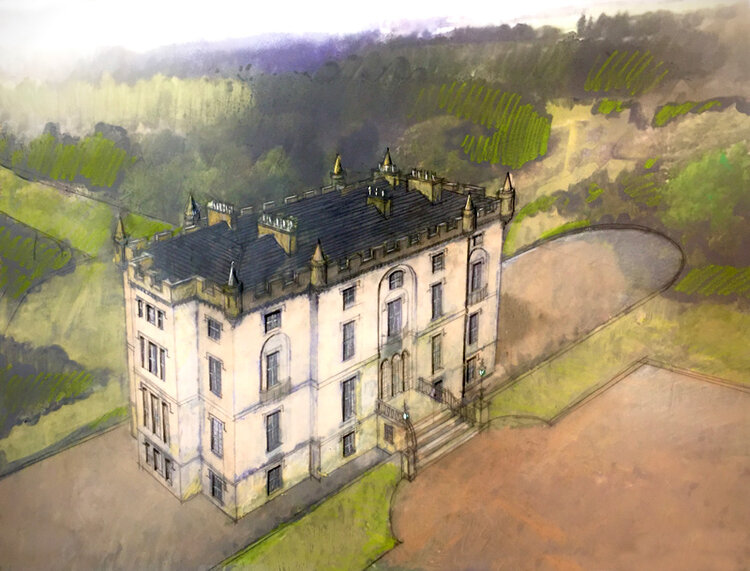 In an application submitted to East Renfrewshire Council, Caldwell Developments proposes to convert the A-listed building and its grounds, near Uplawmoor, into around 100 homes, including bungalows and flats, for the over-55s.
Once completed, the complex would be handed to a factoring firm to run on a day-to-day basis.
Plans also include a 60-bed care home, offices and meeting rooms, café, gym, shop, hairdresser and beauty salon.
It is expected that up to 200 construction jobs would be created, with around 85 full and part-time posts, including carers, at the retirement village once it is completed.
The development will also have a 5km network of paths and 110 acres of woodland.
The site of Caldwell estate is largely woodland of varying types, extending to 64 ha.
Throughout its 250 year life, Caldwell House has been used as a country home and then as a children's sanitorium from 1927. Since the children's home closed in 1985, the building has fallen into a state of disrepair, has suffered two major fires, and is now in ruin.
In 2006, East Renfrewshire Council prepared a Planning Brief aimed at saving and restoring both listed buildings through supporting limited enabling development. The adopted East Renfrewshire Local Development Plan (LDP) (2015) continues to support limited enabling development to conserve the Listed buildings and its estate.
However, whilst supporting the use of enabling development to restore Listed buildings in general, the council has signalled in its latest Proposed LDP 2, its aspirations for the restoration of the Listed buildings and the estate have been abandoned.
Caldwell Developments said it does not agree that Caldwell House, one of East Renfrewshire's most famous buildings, should be abandoned and left to rack and ruin.
Scott Kennedy, director of Caldwell Developments, added: "The Caldwell Estate will be cared for in a way that it has not been for decades, making it a green resource for the whole community.
"In terms of construction and ongoing employment, the redevelopment of Caldwell House can play a major role in providing jobs and stimulating local enterprise."