Robert Gordon's College plans to demolish science block for sports facility
---

---
Independent school Robert Gordon's College (RGC) has submitted plans to demolish a teaching block in favour of a modern new sports building at its Schoolhill Campus in Aberdeen.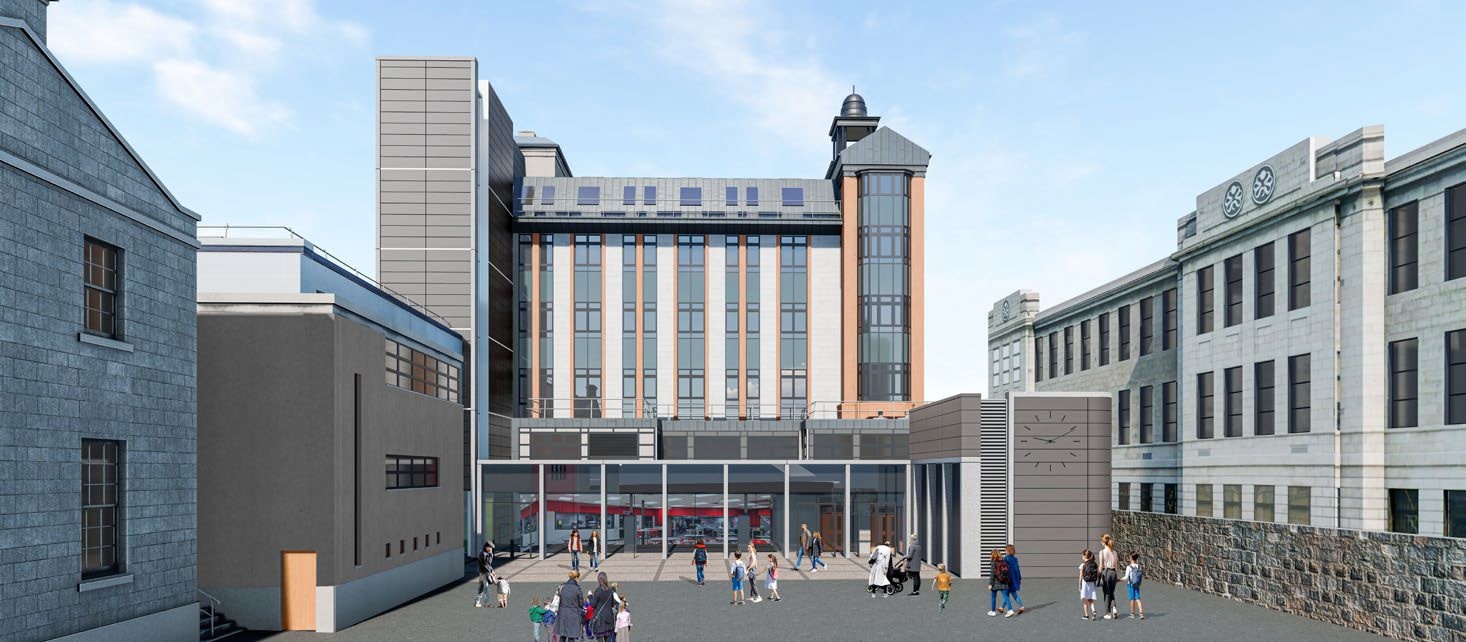 Under the plans, the current science block, which faces on to Blackfriars Street, will be demolished to make way for the six-storey sports facility.
The unused building has been deemed "not fit for purpose" given its poor structural condition.
Michael Laird Architects has been commissioned to design the new project, which would entail the formation of a gunmetal staircase, utility building and dining hall entrance to the Blackfriars building – and the rerouting of existing services on the site.
The demolition will create a "blank canvas" for the construction of the new facility.
In a document submitted alongside the planning application, the firm described the school as having a "haphazard arrangement of buildings".
It added: "We very much look forward to working with RGC and the design team to progress the proposals to create what will be a fantastic facility for the school and its pupils."