Royal High School building back on the market
---

---
The former Royal High School on Calton Hill is to return to the open market after the City of Edinburgh Council cancelled a long-term legal agreement to redevelop the A-listed building.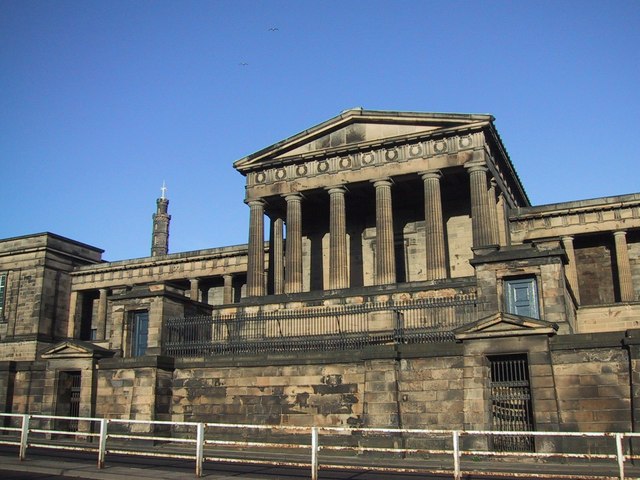 An exclusive agreement between the council and Urbanist Group was understood to expire at some point in 2022. The developer had sought a three-year extension to the deal in order to secure planning permission for its long-running luxury hotel proposal for the historic building at the heart of Edinburgh's original World Heritage Site.
Having had its latest bid for a 127-bed hotel knocked back by the Scottish Government in October following a public inquiry, Urbanist Group and Duddingston House vowed to return with 'more modest' proposals.
However, yesterday's decision by the council's finance and resources committee appears to signify the start of a new chapter for the building.
Councillor Rob Munn, convener of the finance and resources committee, said: "I'm pleased that committee has unanimously agreed that we can now move forward and remarket this iconic building to identify the best value option for the city and our residents in the future.
"We know there are a number of interested parties out there and I think this is also the best and fairest way to proceed. A report with further details on how we'll take this forward will be considered by councillors in May."
Councillor Joan Griffiths, vice convener, added: "I'm delighted we now have a way ahead and I look forward to seeing the options presented to us at a future committee which could occupy this very important building, so prominent in our World Heritage site."
The decision could pave the way for a rival vision by Richard Murphy Architects and Simpson & Brown to turn the property into a music school.
Councillors unanimously approved the plans submitted by the Royal High School Preservation Trust back in 2016 and had agreed permission should last for seven years instead of the normal three to give the project the maximum chance of completion due to the existing contract with the Urbanist Group.
Though the council has decided against going straight into a new deal with the Trust, electing instead to remarket the site.
The Cockburn Association, one of the world's oldest architectural conservation and urban monitoring groups, said that it supports the proposal of utilising the building as a music school.
Cockburn Association chair Cliff Hague said: "Thousands of Edinburgh citizens objected to the hotel, so ending the current impasse is welcome.
"The music school scheme seems an excellent alternative, worthy of continued support. Any other proposal must ensure as wide a civic and public benefit as possible for this finest example of Greek Revival architecture in the world."