Rugby star launches SkillBuild competition in Glasgow
---

---
Rugby World Cup winner Kyran Bracken has teamed up with the Construction Industry Training Board (CITB) to kick off this year's UK-wide SkillBuild competition in Glasgow.
Around 200 people gathered at the City of Glasgow College today for the first of eight regional SkillBuild competitions aimed at attracting more people into construction and help tackle the industry's skills shortage.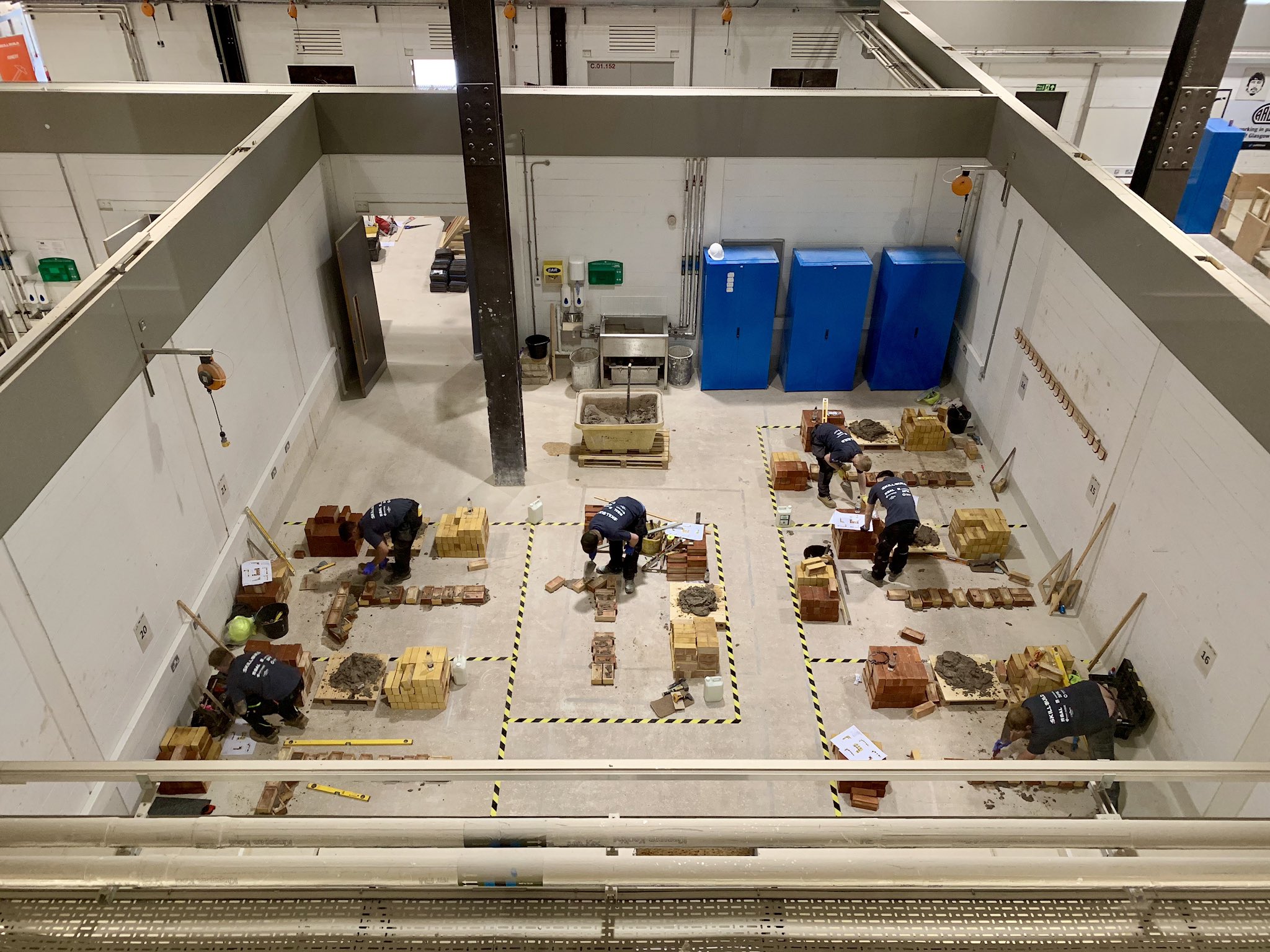 This Glasgow regional qualifier sees the very best trainees and apprentices in Scotland compete against each other in their chosen construction trade, such as plastering, stonemasonry, bricklaying and painting and decorating.
Scotland's largest technical and professional skills college is also set to host the SkillBuild 2019 opening ceremony, with talks from experts and celebrity speakers to inspire and encourage attendees to take up careers in construction.
Sarah Beale, chief executive of CITB, said: "SkillBuild is a well-established competition which celebrates construction trainees and apprentices and the talent, aspiration, and skills they offer construction. CITB is pleased to continue supporting this event and the many benefits it brings to trainees and our industry.
"There are a huge number of career development opportunities in construction, demonstrated by the 6,000 construction-related apprenticeship starts in 2017-18 in Scotland. We know that construction offers fantastic careers for young people – and we're urging more people to get involved."
Douglas Morrison, associate director of innovation and STEM at City of Glasgow College, also spoke at the event, explaining the £300,000 CITB-funded Building Contractor Training Group Construct project. This project will offer a series of e-learning modules to support the development of site supervisors.
SkillBuild continues to dig deep every year and make a shining example of the UK's top construction talent. It is the largest multi-trade competition in the UK for construction trainees and apprentices, and has been showcasing their talents for almost four decades. Regional winners from the Glasgow event will go on to the SkillBuild UK National Final, where they'll meet the other highest scoring regional competitors head-to-head. Entrants will be tested not only on their technical abilities, but on their time management, character and commitment.
Other guest speakers at the Glasgow event included Paul Little, principal and CEO City of Glasgow College; Neil Bentley-Gockman (CEO of WorldSkills UK) and VIP guest speaker, Kyran Bracken. Regional competitions will continue to run almost every week, finishing in South Devon College on 13 June, with a closing ceremony to signal the end of the regional cycle, including VIP guest speaker, Ruby Bhogal.